Shafraz Naeem (Shaff) and Ocean 6|50 team has concluded the very successful record-breaking Ocean 6|50 dive event. The event was held at Kudagiri near Anantara Dhigu Resort.
Shaff was given a very warm welcome on the safari by his two sons, the Ocean 6|50 team, Minister of Tourism Dr. Abdulla Mausoom, guest divers, partners, and supporters of this event. The Coast Guard and members of the team assisted Shaff to the event safari after doing the necessary checkups by the medical team. Shaff was seen smiling and waving not long after he surfaced after spending 50 hours underwater.
During the closing ceremony, Mr. Shaff said "I could not have done this without my wonderful team. I didn't do this on my own, this isn't something I accomplished for myself. This is for the team and for all of the Maldives!"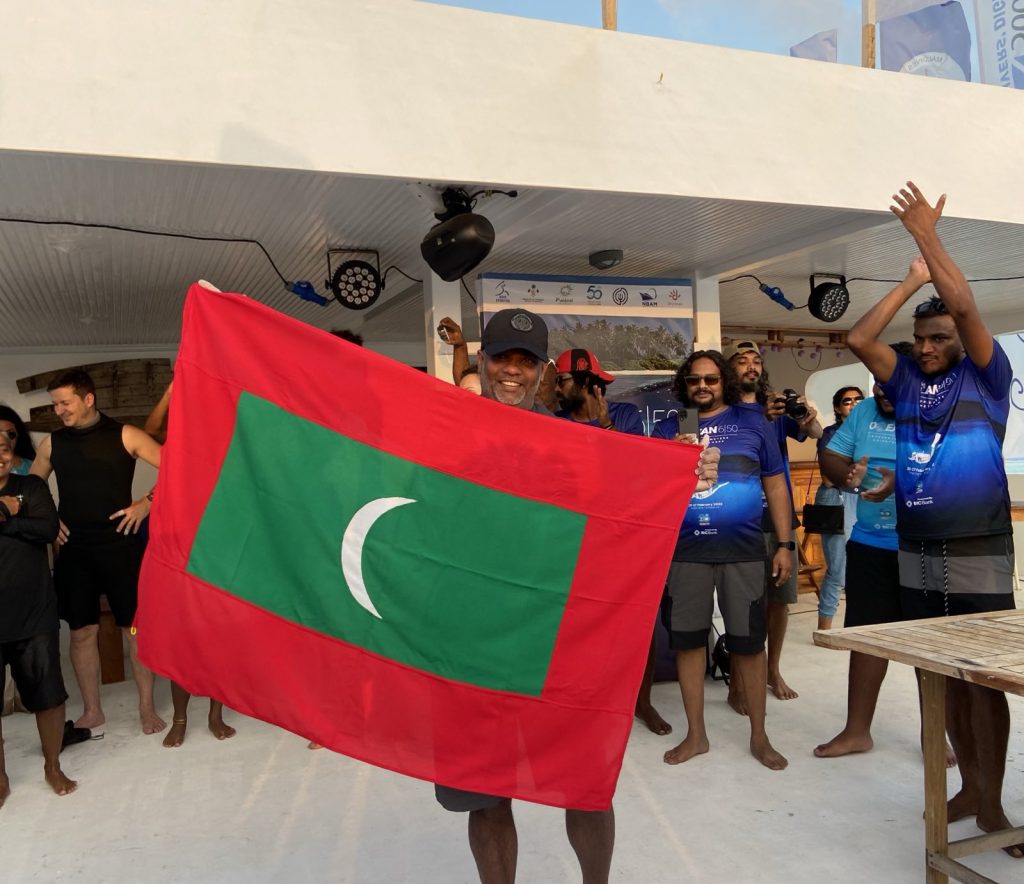 Further during the closing ceremony, Dr. Abdulla Mausoom said "Congratulations on the completion of a very successful event. I want to thank Shaff and the team, Unix Sporting, and all the sponsors for joining the event. Most importantly I would like to thank Shaff for taking the initiative to mark the Golden Year of tourism in the Maldives"
Ocean 6|50 is an initiative that aims to raise awareness and advocate for a sustainable solution to tackle the issues of plastic pollution and the conservation of marine species and ecosystems in the Maldives. The event has proven to be a remarkable step taken against plastic pollution.
We are proud to have witnessed and been part of an event going down in the history of Maldives! Once again, Congratulations to Mr. Shafraz and Team for the tremendous event.