Male', Maldives, 15th May 2022 – On 4 May, Dr. Abdulla Mausoom, the Minister of Tourism of Maldives, delivered a statement at the High-Level Thematic Debate on Sustainable Tourism organized by the UNPGA and UNWTO. During his speech, he shared the Maldivian government's vision is to 'take tourism to the people' and implement eco-friendly community-based tourism in all the islands.
In an interview with IMTM Pvt. Ltd., the Minister shared more insight into what sustainable tourism truly means for the Maldives. Sustainable tourism, by definition of the UNWTO and UN Environment Program, refers to "tourism that takes full account of its current and future economic, social and environmental impacts, addressing the needs of visitors, the industry, the environment and host communities." Therefore, sustainable tourism practices must consider both sides of tourism in order to maximise the positive impacts and minimise the negatives.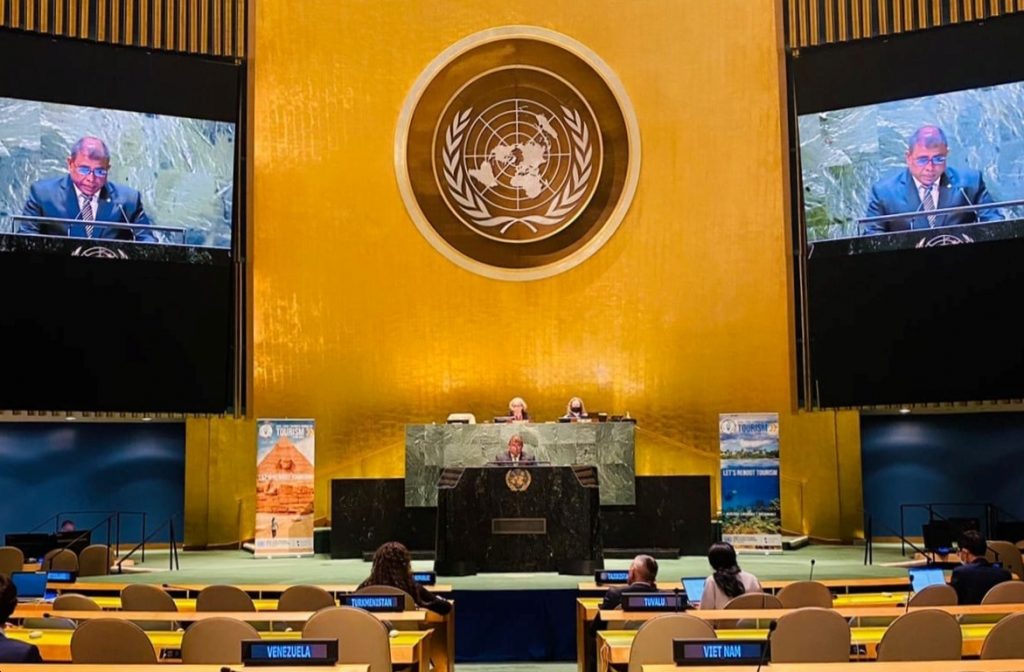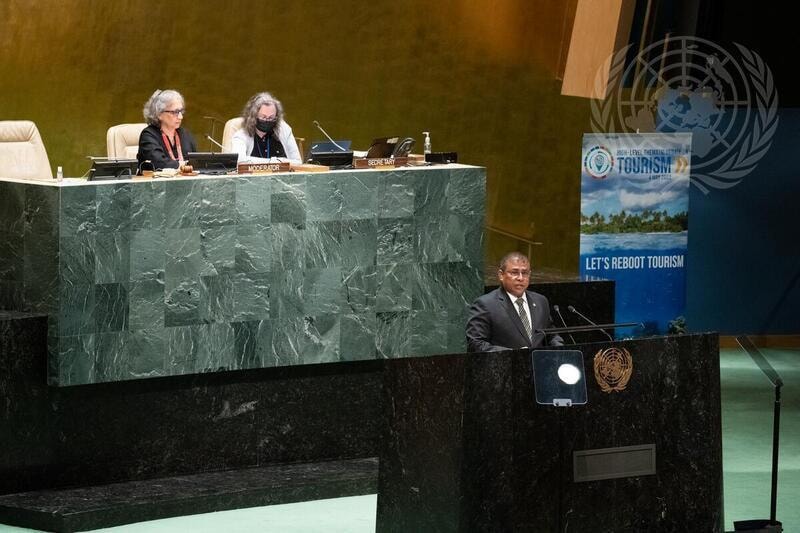 The sustainability component of the Maldives' tourism industry can be categorised into three dimensions: environmental, cultural and socio-economic dimensions.
The  Environmental Dimension
Tourism has championed environmental sustainability in the Maldives as the country's tourism resource is its natural beauty. Hence, it is in the industry's best interests to protect the environment. For example, it has already taken measures to promote the sharks and coral reefs, as well as waste management. The terms 'Reduce, Reuse, Recycle' have been trending in the tourism industry for years, along with the use of renewable energy; taking the environmental impact into account when sourcing products, designing properties and even using less harmful chemical products at resorts and hotels such as detergents.
Whilst the Ministry works to spread awareness of eco-friendly and sustainable tourism practices, there may still be some who might unknowingly compromise the environment. Hence, the government has regulations in place to ensure proper environment impact assessments are done, for example before construction is completed, in order to minimize human intervention damage to the environment. Furthermore, now that properties such as resorts can be owned by the same organization for a longer period – a minimum of 50 years – it gives them a greater incentive to look after it better.
The Ministry has planned many sustainable tourism projects as a part of the Golden Jubilee celebrations this year. One such project focuses on reef structures. As one of the major events in the Golden Jubilee celebrations, the Maldives is having an International Underwater Photography competition, organized in collaboration with Ocean Geographic and Maldives Alliance for Dive Operators. 50 dive spots from all over the island nation have been selected for the competition. This event provides a great opportunity to showcase the Maldives' underwater beauty to the international community; 3 winning photographs will be selected and 150 of the best photographs will be showcased during a photo exhibition, giving the Maldives a world record. The Minister shared that this competition will continue to be held every year, thereby serving as a major monitoring project to observe changes to the reef structures. Other projects include capacity management for surf points: they will be tagged and assigned to specific parties for management. This project will be organised in collaboration with the Ministry of Environment. Majority of the future projects will center around monitoring, usage management and business development and management.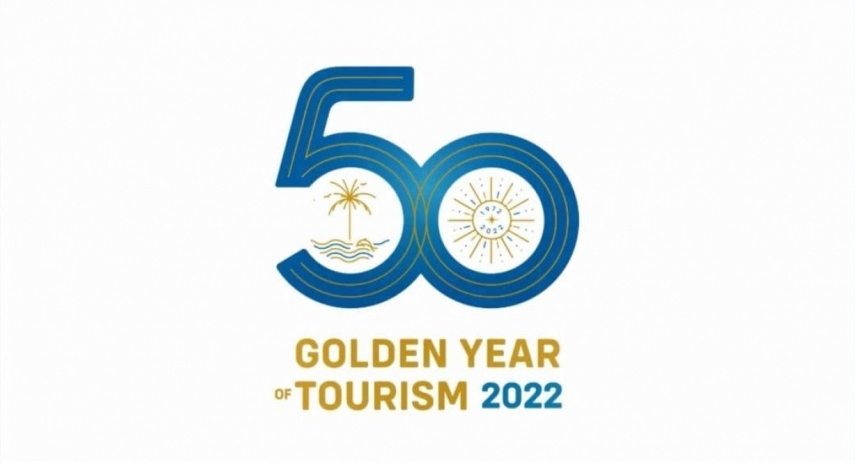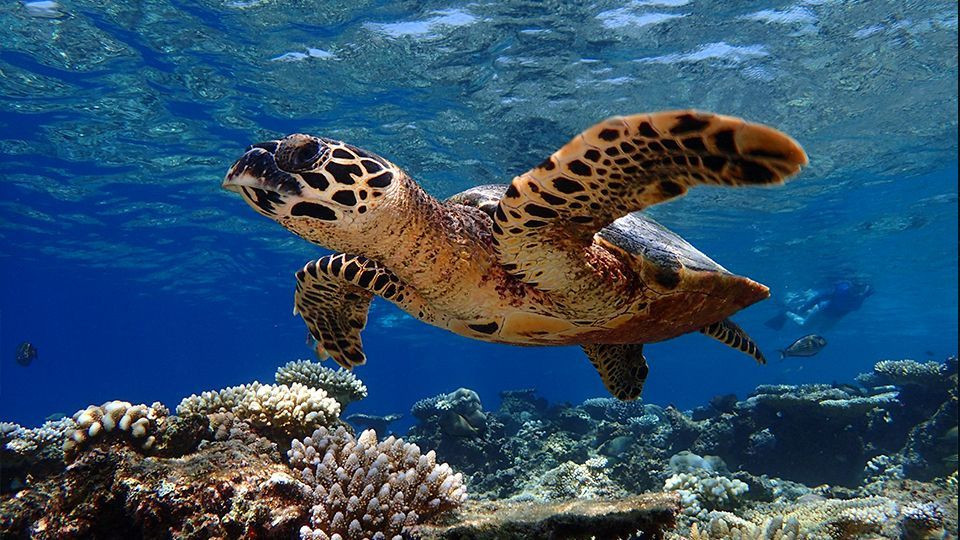 The Cultural Dimension
The Minister emphasised "tourism is the way forward for the revival of culture, heritage and looking after our national sites." Maldivian culture's uniqueness piques the interest of many tourists and they are keen to explore our national heritages. Popular examples include the Utheemu Ganduvaru – the birthplace of one of the most revered Maldivian heroes, Sultan Mohamed Thakurufaanu – and Hukuru Miskiy – a famous Friday mosque in the capital city, Male', it is one of the oldest mosques with ornate sea-culture architecture. The connection between our national heritage sites' and the domestic and international tourism economy ensures that it is better taken care of and preserved well.
This link between the tourism economy and revival of culture can be seen in performing arts as well. Boduberu, a Maldivian local music and dance – translating literally to big (bodu) drums (beru) – was a dying art. Yet, its dying embers have been rekindled by linking it to tourism as it gained popularity amongst foreigners, leading to more demand for it.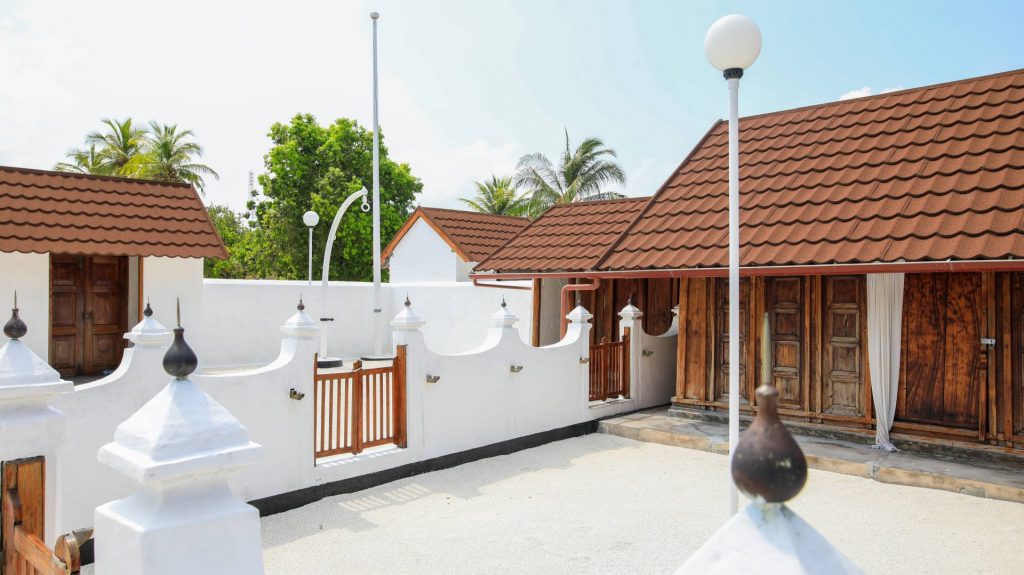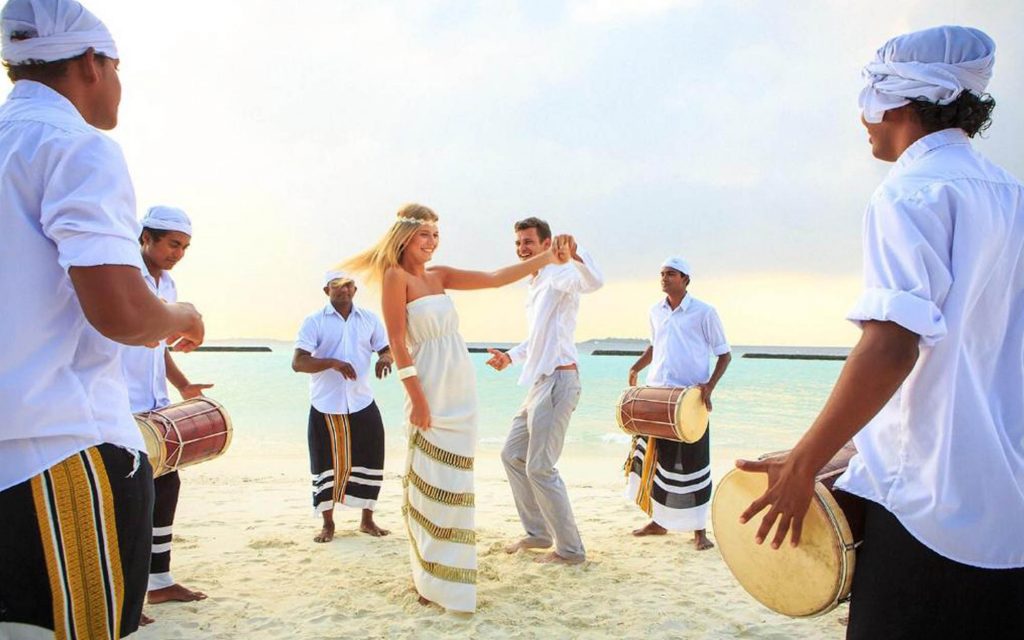 The Socio-Economic Dimension
With tourism being the driving force for the Maldivian economy, it can create many possibilities income. The main focus of this aspect is whether people get any benefit from tourism. Ownership plays an important role in this, and therefore, there is now a greater focus on increasing Maldivians' ownership of tourism products and supplies. Another aspect is employment, providing locals with a variety of job opportunities and link in the smaller economies such as fishermen and farmers. The direct economic distribution starts with local island tourism, and providing locals with more opportunities gives them not only economic benefits of income, but also social benefits of being able to work in their native land, near their families, rather than having to venture out of their local communities for work.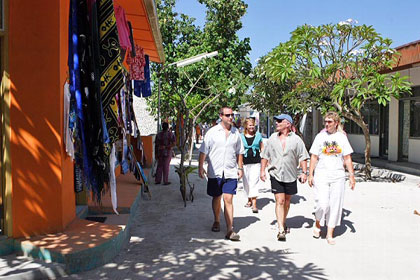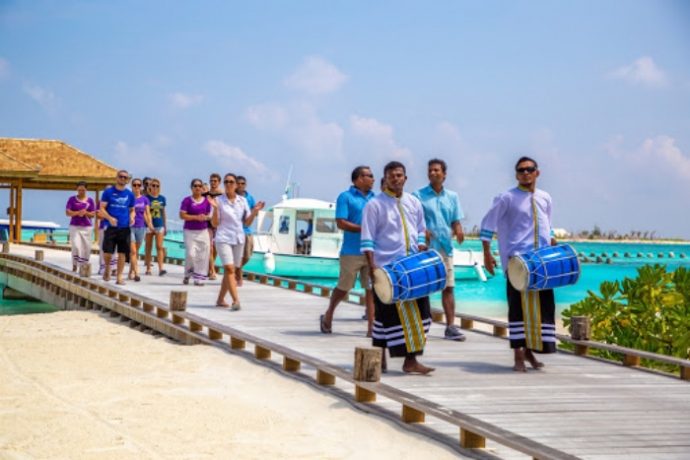 The Overall Impact of Tourism
Referring to tourism's negatives impacts, the Minister commented on the fear of foreigners' possible influence on locals along with the recent product development in island communities. This fear may stem from an assumption that all tourists are non-Muslim. However, the Maldives welcomes many Muslim tourists – the Middle East is one of our biggest markets, with Saudi Arabia included in the top 10. It is crucial to note that even non-Muslim tourists are very respectful of the local culture and practices. Tourists do not encroach on it and are, in fact, attracted to our distinct cultural practices as tourism is an exploration of local cultures. Tourists are keen to learn about the Maldivian culture and ecosystem; details such as trees, animals, dances and music unique to our islands are of great interest to tourists. Moreover, with this fear of foreign practices seeping into our community, we should also keep in mind that we do send many locals abroad to study and work and use this as an example that proves our culture remains intact regardless of exposure and we should not fear it.
He added further that many social ills do accompany development – they are part and parcel of it but is not necessarily pinned to tourism and there are stringent measures in place to reduce them. Moreover, students who get work experience in the industry as interns and other employees in the tourism sector and resorts receive the benefit of exposure to both the hospitality industry's practices – both social and environmental. It also allows them to broaden their horizons, for instance with innovative and spacious architectural styles and lifestyles, which can then be implemented in our islands. Experience in the industry for youngsters can also aid in providing them with a good foundation and grooms them well.
Fortunately, for the Maldives, the Minister observes there are mostly positive impacts of tourism, and there are measures in place to ensure whatever negatives there are, are not too significant.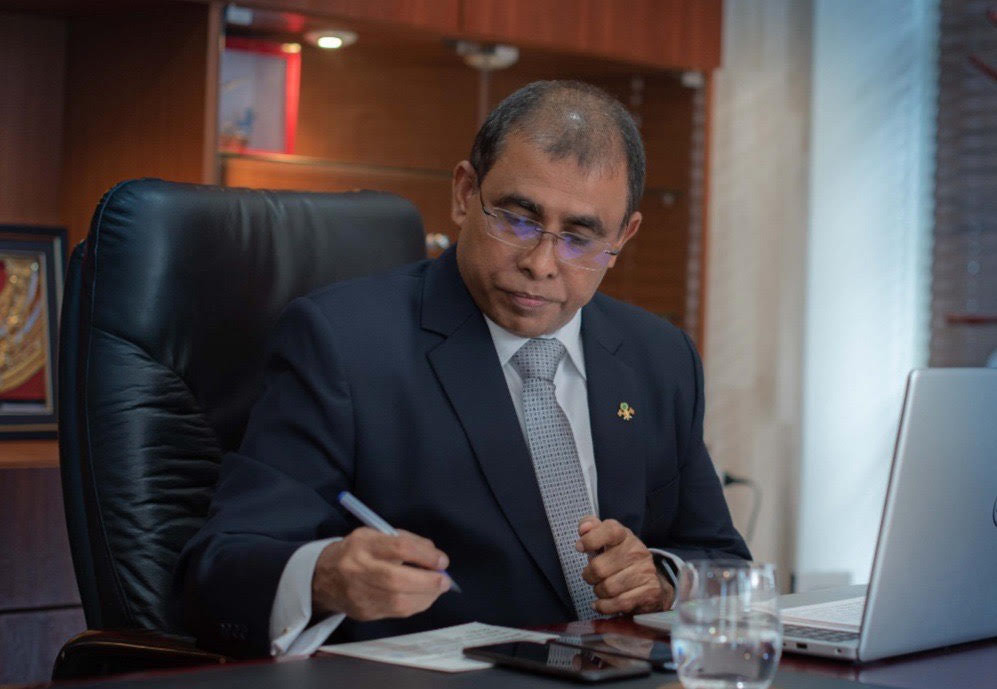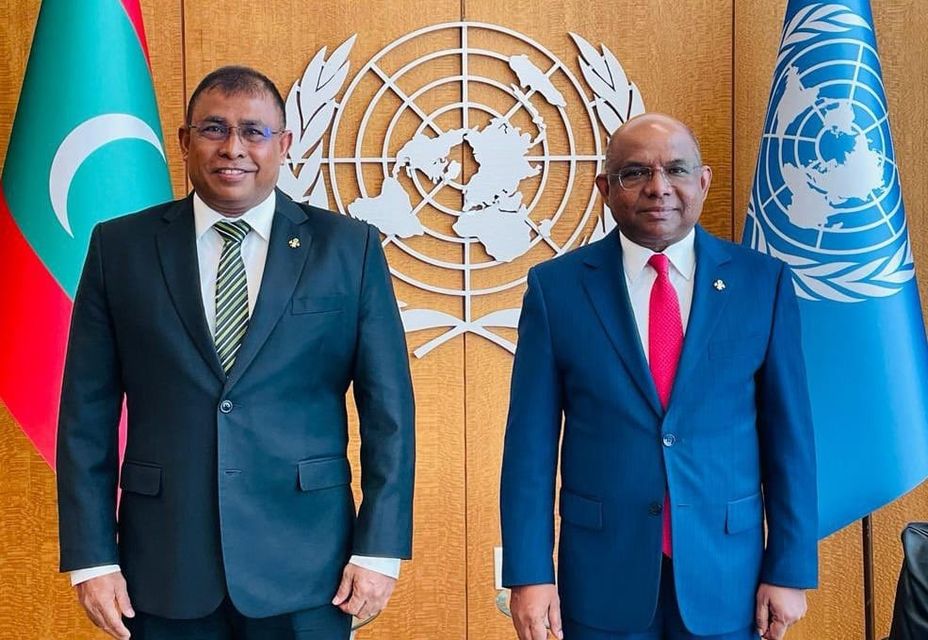 Community-based Tourism
Touching on his speech at the debate, Minister Mausoom shed more light on environmentally-friendly community-based tourism as well. The government has set a goal to facilitate community-based local tourism in all inhabited islands in the country by 2023, a decision that moves to integrate the culture, heritage, and ecosystems of these islands to the tourism product base, thereby allowing island communities to reap benefits of tourism directly.
Eco-protection can be linked to tourism by incorporating nature into tourism, such as the unique geography and species in each island. The Ministry has now established a Tourism Diversity in Local Islands project, which involves working with island councils. They have allowed local islands to have small hotels without restrictions such as the requirement to have a restaurant in the hotel or guesthouse, in the case that there are already restaurants nearby in the island. Such development is possible as the councils work together with the governments; island councils are the Ministry's counterparts and serve as an important information point. The government will to take tourism to over 100 islands altogether by the end of the year and hopes it reaches the remaining islands by 2023, especially along with the introduction with homestays.
Furthermore, a transport network is essential for guesthouses and hotels to get business. The Minister shared the government has a transport plan which includes the introduction of new airports as well as other internal transport mechanisms, thereby facilitating both domestic and international tourism. This will also aid the Ministry's aim to promote domestic tourism across all the atolls.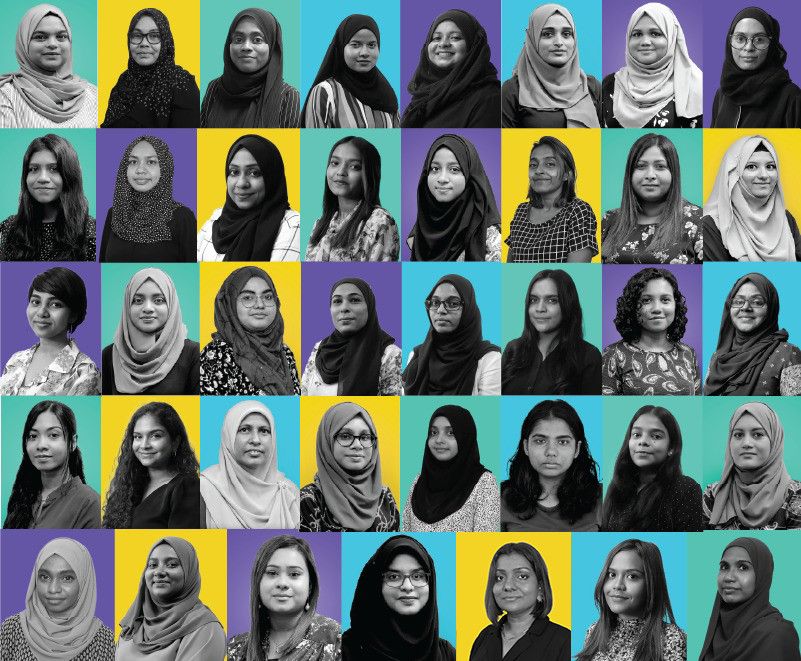 Equality, Inclusivity and Accessibility in Tourism
Another aspect of community-based tourism is equality – making tourism more inclusive and accessible for people with special needs. In the Ministry's fifth Master Plan, it will be incorporating accessible tourism with the objective of branding the Maldives as an accessible destination, not just for tourists but also employees in the industry. The Ministry plans to take measures to make the island nation a location that everyone can enjoy on their own, with a special focus on people with hearing challenges, vision impairments, and physical mobility challenges. In order to make this possible, the national infrastructure needs to be in place as well as providing those facilities and services at the hotels and other accommodation.
Additionally, the Minister had highlighted women's involvement in the tourism industry during his speech at the UN. This is another important aspect of equality in community-based tourism. The Ministry is working with the local island councils to train locals, especially women with the help of the Women's Development Committee. The Ministry has visited over 90 islands so far and will continue visiting the rest throughout the year. During their visits, they meet the island councils, Women's Development Committees, enterprises and entrepreneurs to discuss the areas each island can promote for tourism, thereby furthering inclusive tourism and empowering people. The ultimate goal is to create opportunities for people in every island.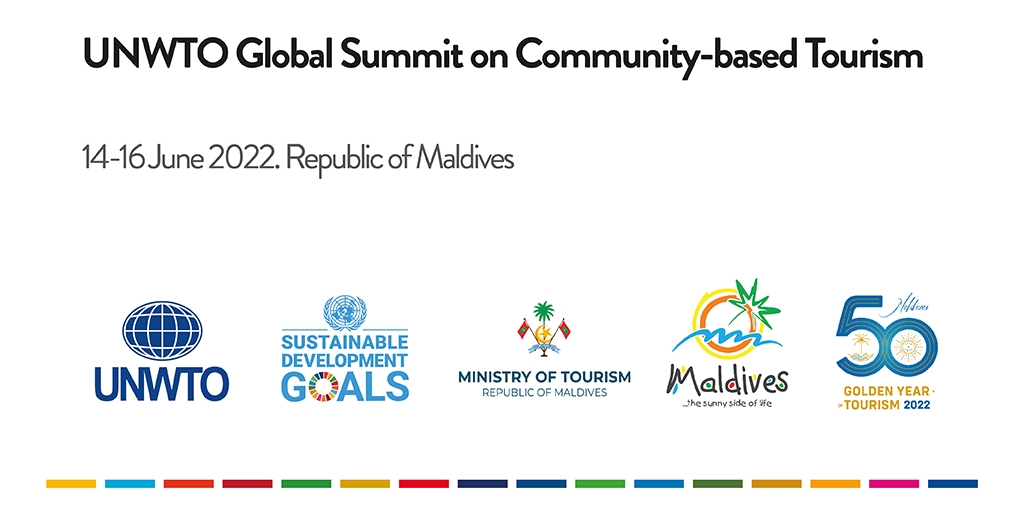 UNWTO Global Summit 2022: Community-based Tourism
Significantly, the vision for this year's Global Tourism Summit is also community-based tourism. The Summit is scheduled to take place from 15 to 16 July in the Maldives. The second day of the Summit will be divided into 3 thematic sessions focusing on community-based cultural tourism; community-based agritourism, and community-based gastronomy tourism.
Registration for the Summit is now open. Unfortunately, it is not open to the public yet due to the capacity restrictions. However, the Ministry hopes to open registration to the public should any slots become available in the future.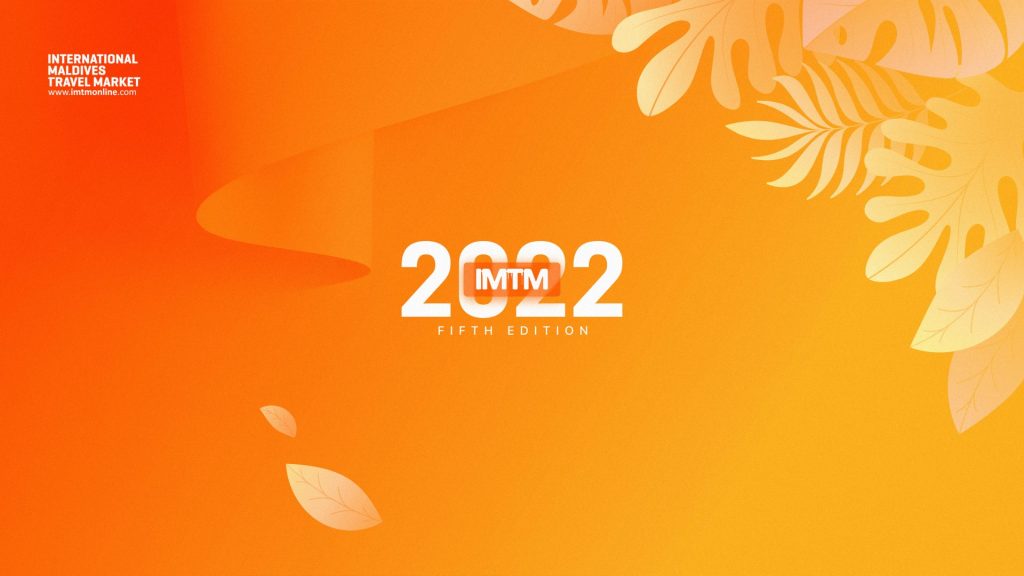 Sustainable Tourism Forum: the way forward
Aligning with the government and international community's steps towards sustainable, inclusive and resilient tourism, is IMTM Pvt. Ltd.'s vision for this year's Sustainable Tourism Forum (STF) on 6 September. The forum is centered on the theme "Adapt and Rethink Tourism for Resilience" and is a part of the annual IMTM event, the much-awaited B2B International Travel and Trade Market (IMTM) fair taking place on 7 and 8 September.
Global platforms like these provide important opportunities to network. As Minister Mausoom stated, tourism is global; its management and operation is entirely global and bilateral relations between countries are of utmost importance. IMTM invites all the industry members to come together during this year's Travel and Trade Fair and strive to revive the industry and interact with over 800 delegates and professionals. IMTM believes our combined efforts will bear fruit in revitalising the tourism industry by opening doors to new opportunities and growth.