Male', Maldives, 19th May 2022 – MMPRC is participating in SATTE (South Asia's Travel and Tourism Exchange) 2022 to enhance brand visibility in the Indian market. The fair is being held from 18 May to 20 May 2022 in Delhi, India. Through their participation in the event, MMPRC aims to promote the destination further in the Indian market along with 33 industry partners. 
SATTE is South Asia's leading B2B exhibition held for travel and tourism trade professionals. Since its initial event, SATTE has grown both in terms of exhibitors and visitors (including international and domestic buyers) and is now the biggest networking forum for the travel and tourism industry in South Asia. The event acts as a platform for the Maldives to share the latest destination information and travel guidelines with travel trade professionals and travelers from South Asia, especially the Indian market.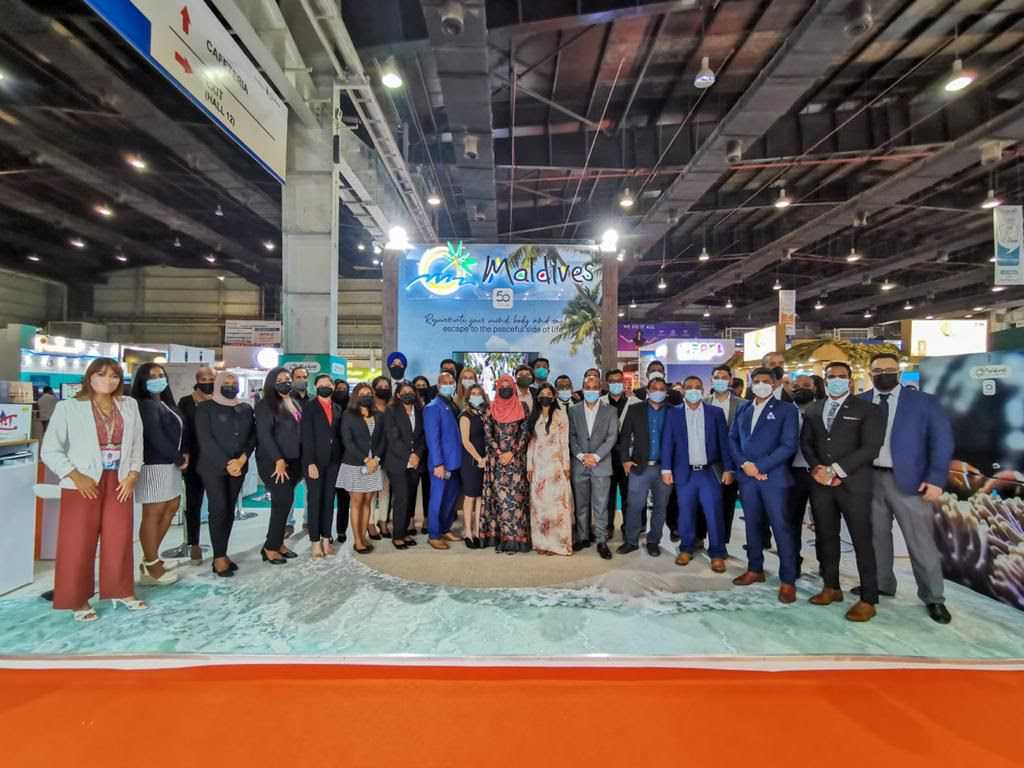 India was the largest markets for the Maldives in 2021, with over 278,740 travelers and a market share of 22.6%. Similarly in 2020, India was the largest market with an arrival figure of 62,960 and a market share of 11.3%. As of 27 April this year, the Maldives already welcomed 560,996 tourists to the country, out of which 65,412 were from India. During this period, India ranked as the second top source market to the country, contributing 11.4% of the total market share.