Male', Maldives, 4th July 2022 – The Maldives welcomed 809,603 tourists by 29th June 2022, halfway to its target of 1.6 million for this year.
The Ministry of Tourism initially set their target for 2022 at 2 million tourist arrivals, in December 2021. However, considering the changing geopolitical climate and global affairs, the Minister of Tourism shared that welcoming 1.6 million tourists by the end of 2022 would still be considered a remarkable achievement. This comment takes into light the loss of the China market and the impact of the Ukraine-Russia conflict on the Maldives' tourism industry.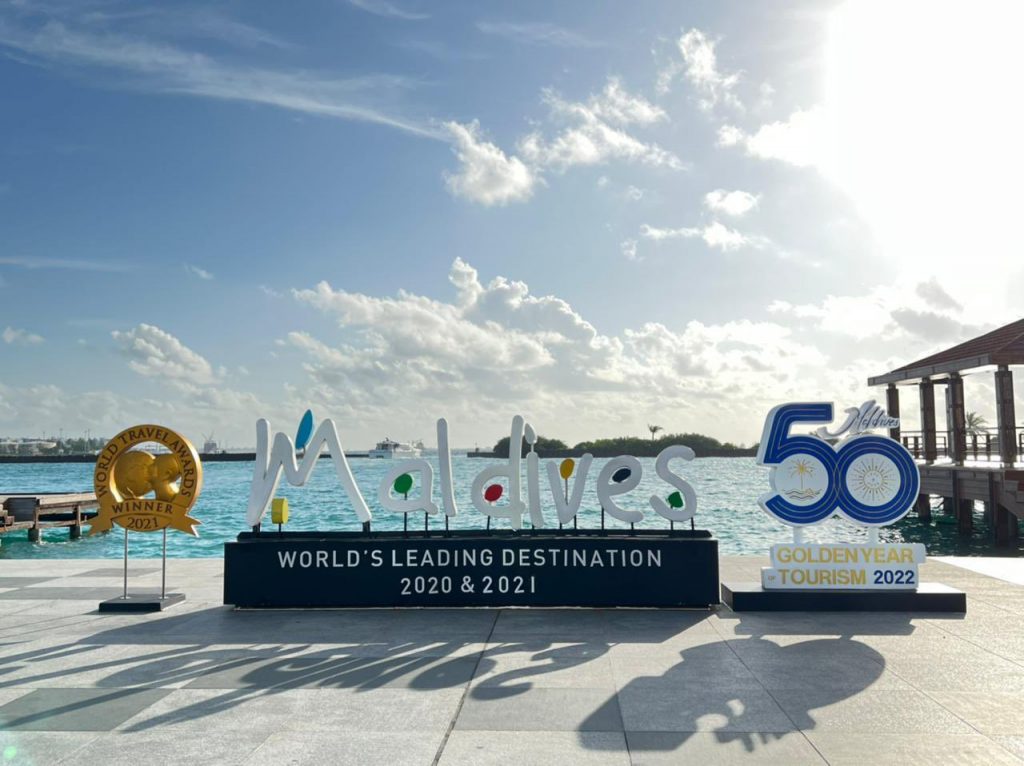 Similar to May, the top tourist markets for the Maldives remain the same with India leading with 14.8% market share. The UK falls into second place with 11.9%, followed by Russia (10%), Germany (8.4%) and Italy (6%). This shows a significant difference between the top 5 markets for the country in 2019. Back then, the leading markets were  China, India, Germany, Italy and the UK, in that order. However, the China market has now fallen into 46th position. 
Compared to June 2019, there is a 1.3% decrease in tourist arrivals in June this year. June 2019 recorded 108,709 tourists whereas June 2022 saw 107,281 tourist arrivals. This is a short fall compared to the sharp increase of 21.8% in arrivals last month. Yet, considering all monthly statistics comparing 2019 and 2022, tourism in the last month has done considerably well.