Male', Maldives, 13th August 2022 – On Friday, 11th August, the Maldives welcomed its one millionth visitor for the year 2022. The tourist, Ms. Daniela Kilnarova from the Czech Republic arrived at Velana International  Airport on a Qatar Airways flight in the morning. 
Upon arrival, Ms. Daniela was welcomed with a grand ceremony with a bodu beru performance escorting her to the VIP Jetty where the celebration took place. After the performance, she was presented with gifts and welcomed to the Maldives by senior officials from the Ministry of Tourism, MMPRC, Maldives Immigration and MACL.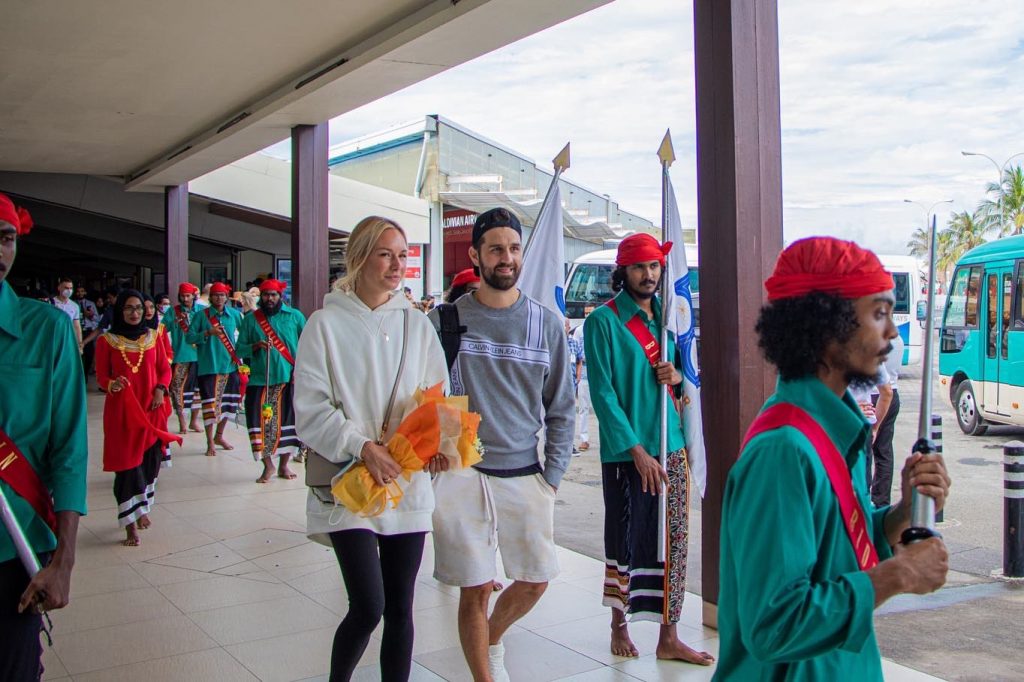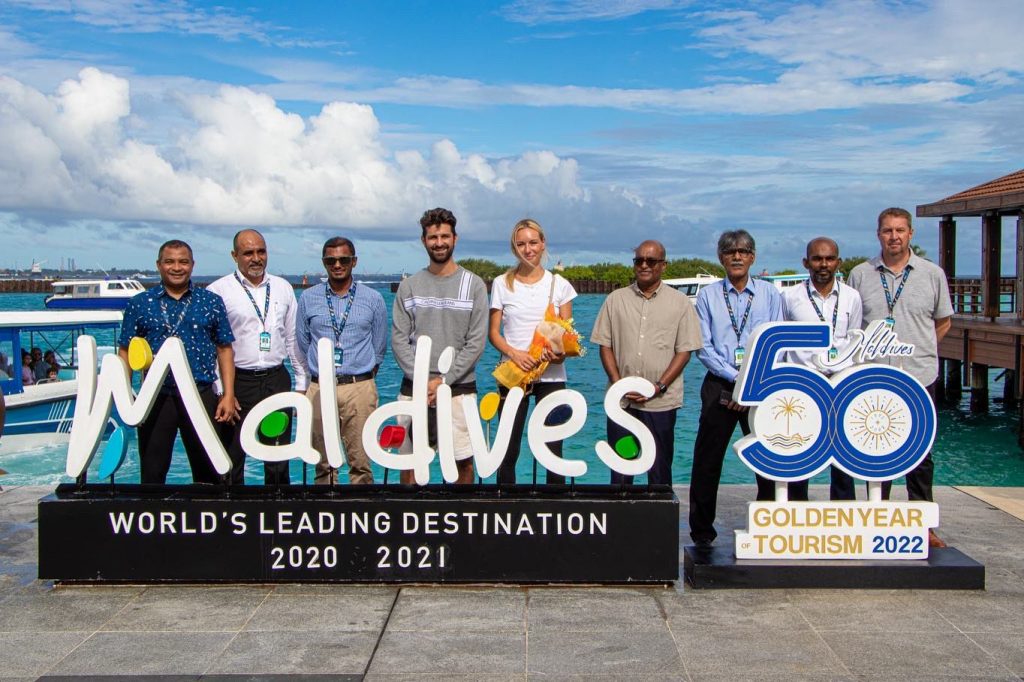 Speaking at the ceremony, Minister of State for Tourism, Ahmed Solih shared his hopes that the government will achieve its target of 1.6 million tourist arrivals set for the year this November. "The target of one million tourist arrivals had been achieved during the same period in 2019. This shows the efforts made to develop the industry," he said.
Similar, MD of MMPRC, Mr. Thoyyib also marked what a great achievement receiving a million tourists by mid-year is for the Maldives, given its competitive destinations are also open. "This is a joyous occasion, to be able to welcome 1 million tourists to our shores despite the hurdles we are facing. And while we celebrate this milestone, it hardly means our work is over – in fact we have to strengthen our efforts, with renewed dedication to defend our position as the World's Leading Destination and achieve our targets."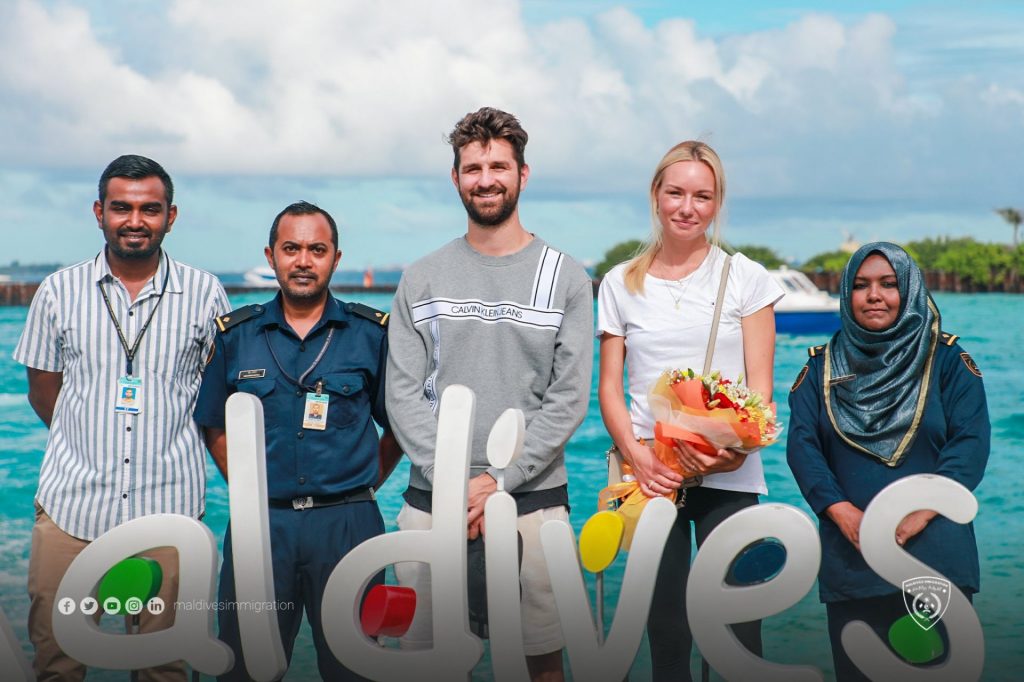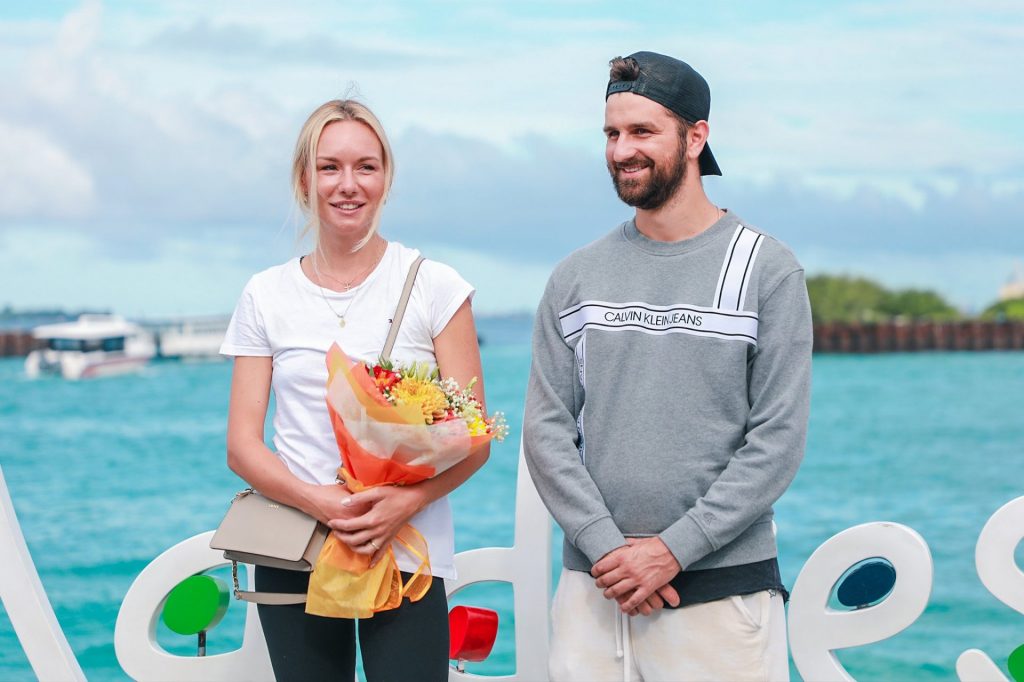 At the welcome event, Ms. Daniela shared her surprise at receiving such a special welcome, noting she is honoured to be the millionth tourist. She stated the Maldives is a very relaxing destination, resulting in her repeated visits to the destination, and that is is looking forward to another great stay, especially after the COVID-19 pandemic. 
Following her special welcome, Ms. Daniela departed for the Robinson Club Noonu Resort where she will be vacationing. This is her third time visiting the Maldives, with her first visit being over 10 years ago. During her first trip, she stayed at Kuredu Island Resort and Spa. Following this, she stayed at Adaaran Select Meedhupparu resort during her second vacation in the destination.