Male', Maldives, 14th August 2022 – The Hanimaadhoo International Airport's Development project has been won by India's JMC Projects Limited. It is being funded through a USD 800 line of credit scheme from EXIM Bank of India, meaning only Indian companies shortlisted by the bank were eligible to submit buds for the project. The submission for bids expired in March this year. 
On 10th August, the Maldives' Ministry of Economic Development confirmed JMC won the bid. This development project will include the construction of a passenger terminal, cargo termina, fuel farm, and fire fighting facility. The total cost of the project is said to be over USD 136 million.
JMC is a prominent engineering and construction services company in India. Its range of services include the construction civil & structural, mechanical, electrical and fire-fighting engineering for all major industries and project types.
This project aims to enhance the airport as a direct getaway for inbound travel from South Asia, Southeast Asia and East Africa. Currently, Maldivian Aero, the national airline, only operates domestic and international flights from Hanimaadhoo to other airports in the Maldives and to India. 
Upon completion of this large-scale development project, the airport's new features will ensure its transition into a bigger international air travel hub, with a landing capacity for larger commercial aircrafts such as Airbus A320s and Boeing 737s. Other new aspects will include a new runway of over 2.4km and a passenger terminal big enough to cater 1.3 million travelers per year.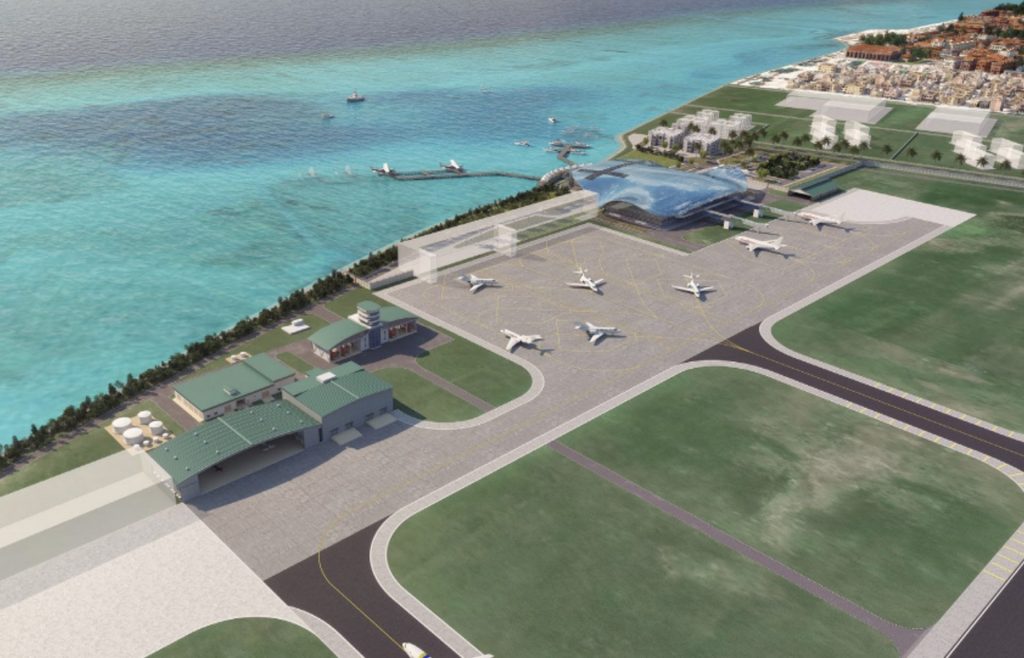 This project will also pave the way for transformational development of economies in the Northern atolls of the Maldives. One of the main challenges faced in these areas of the Maldives is the lack of direct flight routes to foreign destinations. The project could result in opening up of new services and projects post completion, such as air freighting services with direct imports to the Northern atolls. The development of the airport could also attract more investment and new businesses, and open  up more opportunities for employment.
According to the Ministry of Economic Development, the project is set to start towards the end of this year and is expected to be completed in 2024.