Male', Maldives, 27th August 2022 – MMPRC / Visit Maldives has launched a 3-month long digital marketing campaign with Indonesia's leading online travel agency, Traveloka on 25th August 2022. This campaign aims to maintain destination presence and promote the Maldives as a leading destination of choice in the Southeast Asian market. 
Traveloka is Indonesia's leading online travel agency – a unicorn company with a strong presence in the wider Southeast Asian market and Australian market. The Traveloka app has been downloaded over 60 million times and the platform boasts over 40 million monthly active users. The agency connects with over 150 airlines, covering a total of 200,000 domestic and international flight routes.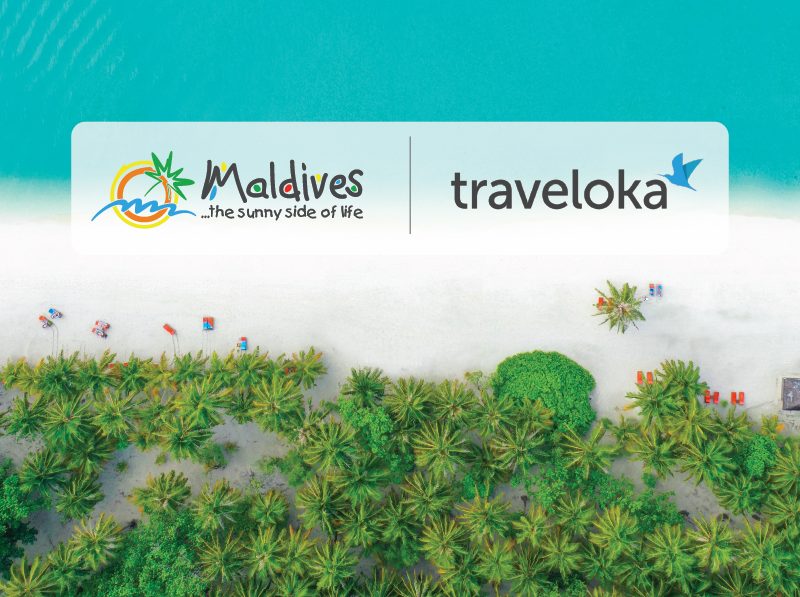 During the 3 months of this campaign, digital ads will be advertised on Traveloka's Facebook, Instagram, and Google and a digital banner will be showcased on Traveloka's In-App homepage feed. A landing page showcasing the beauty of the Maldives, push notifications, and an incentive coupon will also be given out during the campaign. Traveloka will also publish digital articles highlighting the Maldives as a leading destination, along with publishing one video.
As of 17th August 2022, Maldives welcomed a total of 1,028,467 travelers. Out of which, 22,181 are from the SEA market. This campaign hopes to maintain the destination as a top-of-the-mind choice for this market and provide them with the latest information and travel guidelines for the Maldives whilst marketing the tourism products available.