Male', Maldives, 15th November 2022 – The Maldives has welcomed a total of 1,388,044 tourists as of 9th November 2022. This shows good progress towards the country's aim of reaching a target of 1.6 million tourist arrivals by the end of the year. In addition to this, Maldives has once again received the honour of being awarded the prestigious title of the 'World's Leading Destination' for the 3rd consecutive year at the 29th World Travel Awards. This recognition is testament to the destination's remarkable experiences and beauty that attracts tourists from all over the world year around. This award is more special given that this is the Golden Jubilee Year of the tourism industry in the Maldives.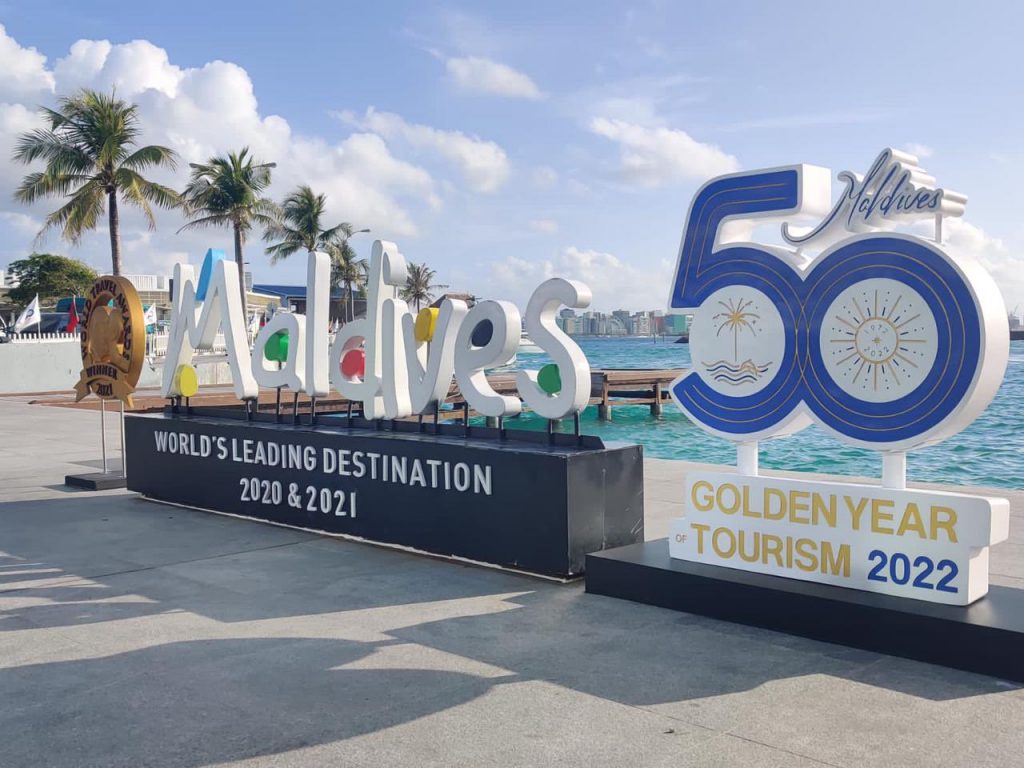 Similar to last month, India is our top source market with a total of 195,015 tourist arrivals, translating into 14% of market share. In second place is Russia with 170,821 tourists, or 12.3%. United Kingdom remains our third top market with 151,358 tourists, or 10.9% of market share.
Whilst there may not be much difference from last month, there is a stark difference in our top 10 markets between now and pre-COVID period of 2019. As illustrated in the table below, our top source markets are India, Russia, the UK, Germany, Italy, the U.S., France, Spain, Saudi Arabia and Switzerland.
When comparing 2019 and 2022, it is clear that India is currently our only country from Asia in the top 10. China, previously our top market, has now fallen to 33rd place whereas as Japan is at 43rd place. In contrast, some European countries such as Spain and Switzerland have risen amongst the ranks to 8th and 10th position respectively. This shows the impact of global events on the tourism industry, and serves as a good reflection on the strong appeal of the Maldives for travelers all over the world. With the steady recovery and reinvigoration of the international tourism industry, we hope to see more and more inbound travelers coming in from both old and new markets.