Male' Maldives, 1st December 2022 – IMTM is pleased to announce Visit Maldives is the Official Destination Partner for its Sustainable Tourism Forum (STF) 2022. Visit Maldives is the Maldives international destination branding, a vision by MMPRC, the leading tourist board in the world. Visit Maldives markets the Maldives as the ultimate island destination of the world under the theme of the Maldives…the Sunny Side of Life. Its mission is to promote quality and sustainable growth in the local tourism industry to deliver long term economic, social and cultural benefits to the country – a goal that is shared by STF.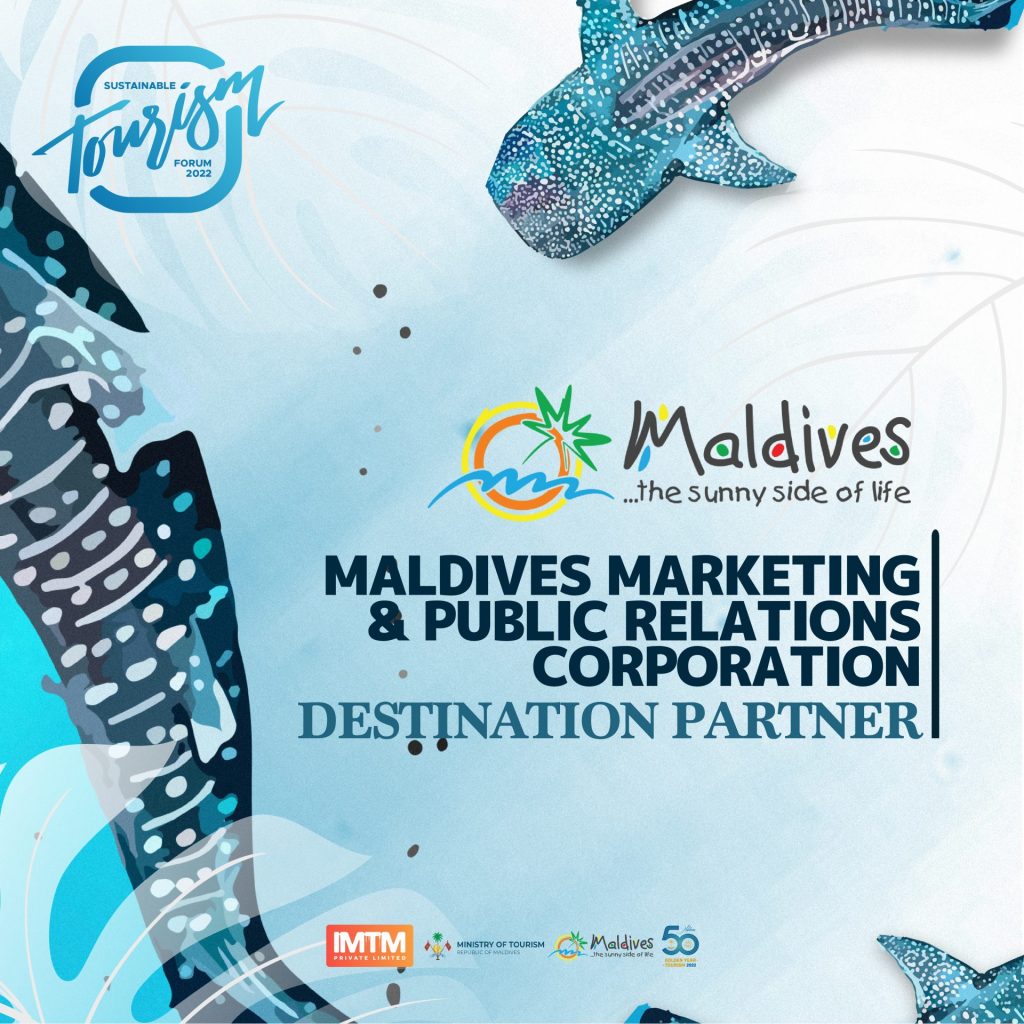 The value of the Visit Maldives  brand was recognised when it earned the title of the 'World's Leading Destination' by the World Travel Awards for the 3rd year in a row. IMTM's initiative aims to complement these efforts and aid in steering the tourism industry towards a more sustainable path. 
This year's STF discusses the many interpretations of sustainable tourism in the Maldives and create a criteria list based on the forum's findings that will act as a benchmark for the industry.