Male' Maldives, 26th December 2022 – Authentic Maldives has started selling its products in partnership with Japan's External Trade Organization (JETRO). Local products are sold in Japan as part of the 'One Village One Product' programme run by JETRO. Authentic Maldives is a store run by Business Center Corporation (BCC) to provide market for Local products. With these shops, local manufacturers, who have not marketed their products in the past, have been able to market their products.
BCC's aim is to introduce Maldivian products to foreign markets. BCC has now started the process of selling local products in Japan by participating in the 'One Village One Product' programme organized by JETRO. 'One Village One Product' is an initiative to introduce businesses from other parts of the world into Japanese markets. Under this program, outlets at Japanese airports will be able to sell their products in a variety of ways. According to the BCC, local products are now being sold at Narita International Airport (NRT) and Kansai International Airport (KIX) in Japan.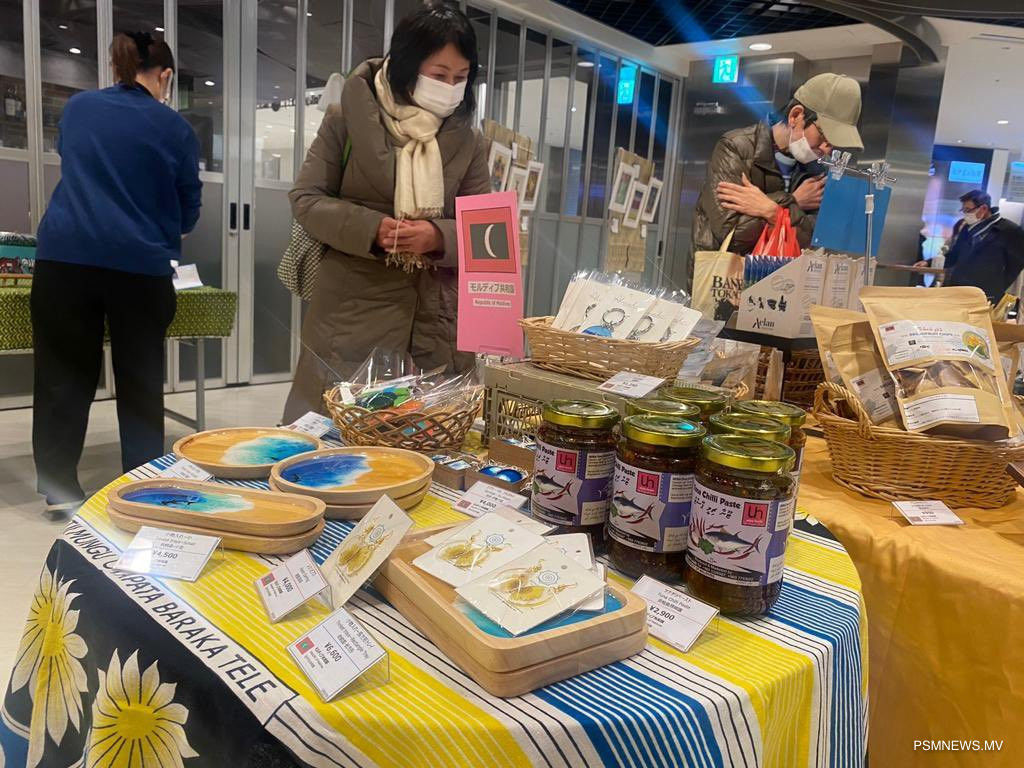 The BCC said that apart from these two Japanese airports, authentic Maldives products will also be marketed at sales events organized by JETRO. The corporation is also in the process of increasing the number of local products marketed in Japan in the coming days.
To market the 'One Village One Product', a ceremony was held in Japan. Ambassador of Maldives to Japan Hassan Sabeer and Deputy Ambassador of the Embassy of Maldives in Japan Mohamed Amit were also present on the occasion.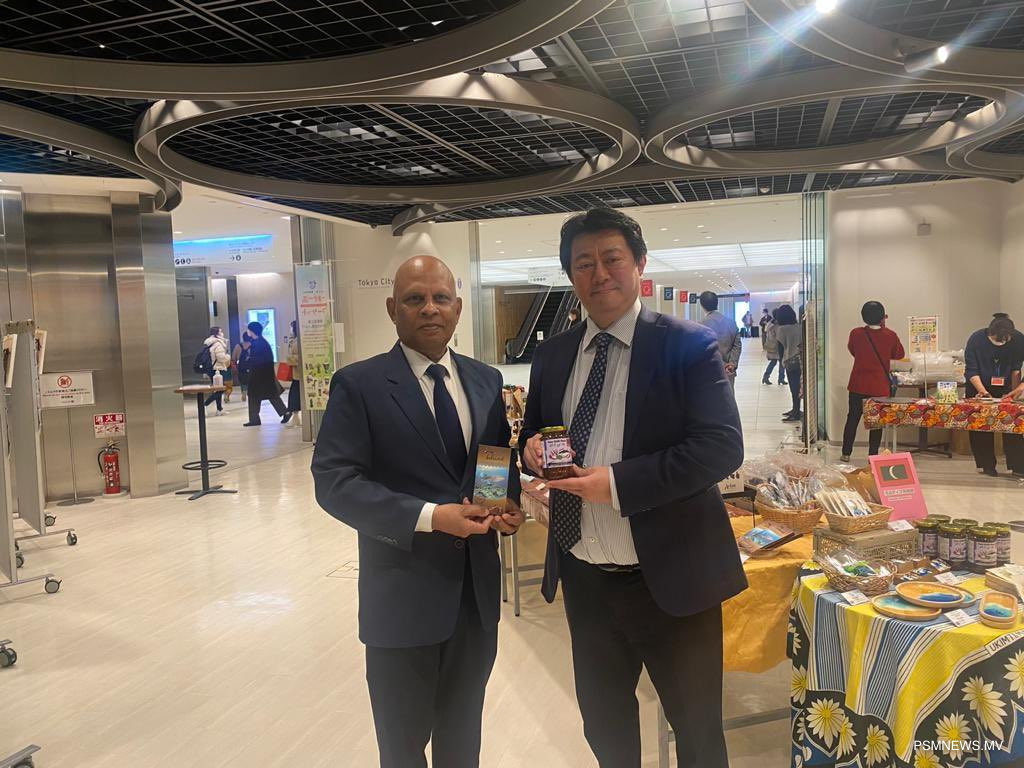 BCC has been working hard to market Authentic Maldives' products across the globe. Authentic Maldives currently operates four shops. These include the shop at Velana International Airport (VIA) duty-free, Hulhumale' Centro Mall, Male' and Kudavinligili, as well as the shop that the BCC recently opened at the crossroads. The BCC has been set up by the government to promote small and medium enterprises operating in the country and provide necessary support to businesses. The company provides free consultancy and support to people who want to start their business.