Male' Maldives, 10th January 2023 – The world's leading tourist destination, The Maldives, has already seen a total of 37,209 tourist arrivals in the first week of this year. According to the daily tourism reports published by the Ministry of Tourism, tourist arrivals are already showing an increase of 12.7% compared to last year, which saw a total of 33,010 tourist arrivals from 1st to 7th January 2022.
It is encouraging to see this growth in arrival rates as the travel industry picks up once again. Currently, the Maldives is witnessing an average of 5,316 tourists arrivals per day, with an average stay of 8 days in the destination.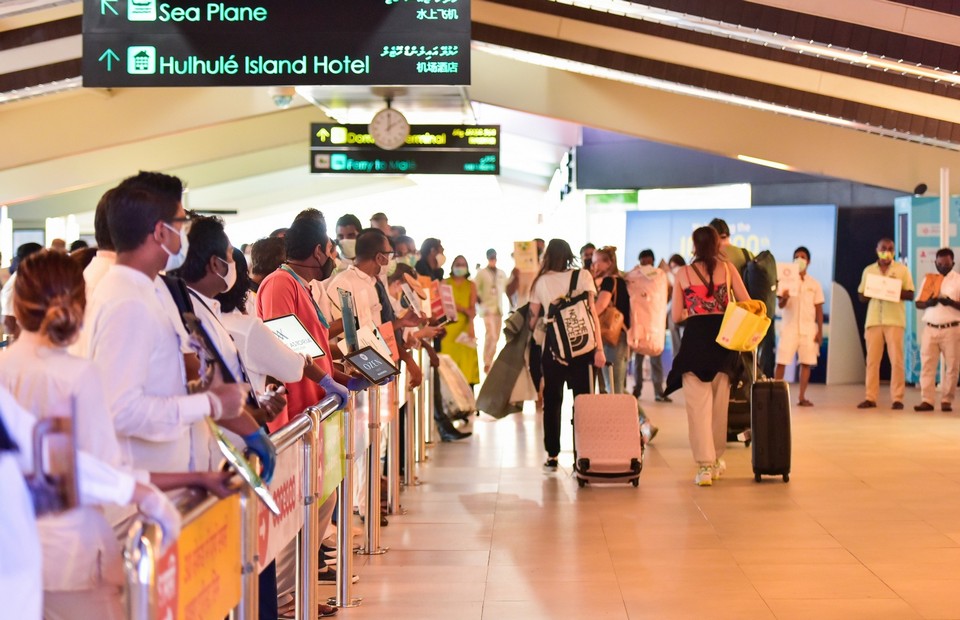 The beginning of 2023 has also marked a change in the top 10 markets for the destination. By the end of December 2022, India was our top market with the highest number of tourist arrivals, accounting for 14.4% of market share. India was followed by Russia and the United Kingdom, with 12.1% and 10.7% of market share, respectively. However, within the first week of 2023, Russia has risen to first place with 20.3% market share. It is followed by Italy at 14.6%, whilst India has fallen to third place with 7.9% of tourist arrivals.
Current highest tourism arrivals in Maldives:
This is the peak tourism season in the Maldives. A large number of tourists are arriving in the Maldives these days. Currently, there is a total of 33 airlines operating flights to the Maldives, which shows the demand for the destination. This number is expected to increase as more airlines such as China Eastern Airlines, Beijing Capital Airlines, and Hong Kong Airlines will also begin operations. As of now, 21 destinations have direct connections to Male', showing its accessibility.
Last year, the Maldivian government achieved its target of 1.6 million tourist arrivals for the year by 20th December 2022. The government has announced that it aims to create a tourism record by welcoming 1.8 million tourists in 2023.