Jobsicle has launched "MY Entry To Hospitality", the first-ever "FREE" Hospitality Entrance Training Program in the Maldives. 
The virtual training program of weekend online classes consists of 22 modules which will be facilitated by 21 professionals from across the Maldives. The program is only eligible for Maldivian and does not have any entry requirements. The course is set to start on July 4, 2020, and will last for three months. 
The program is set to help beginners to prepare themselves to step into the industry, from learning about the basics to preparing for the interview. For existing industry workers, this will be a great chance to refresh the industry knowledge and further learn about policy & structural changes that may have take place amid the pandemic.
The facilitators for the courses are as below;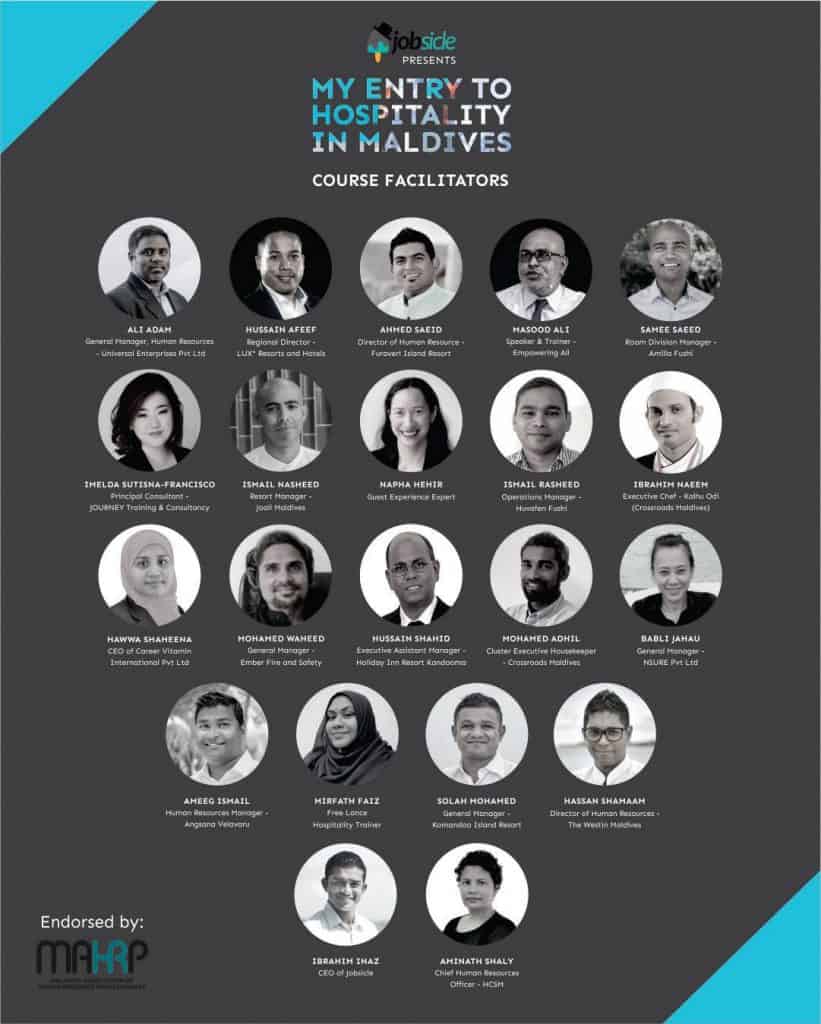 The courses are engineered with an interactive questionnaire to test the understanding levels of the participants at the end of each module. The attendance requirement for the completion of the courses will be tracked through screen view timing. 
An industry-recognized certification is awarded for the participants that successfully complete the program. The My Entry to Hospitality program, endorsed by the Maldives Association of Human Resources Professionals (MAHRP)
Jobsicle is an online startup initiated in 2016, and since has gained tremendous support and popularity among hundreds of companies and institutions in the Maldives, as well as thousands of job-seekers across the country. 
Jobsicle is already accepting applications from individuals as well as institutions; resorts, hotels, guesthouses, and companies, for the first batch (limited seats). Interested candidates can register through the Jobsicle website.