Etihad Airways is to resume its flight operations to the Maldives from July 16.
United Arab Emirates carrier has stated on their website, that they are planning to operate flights to more than 40 worldwide destinations throughout the month of July, and are working closely with the UAE Government and global aviation authorities to increase their network in the future.
In addition to the Maldivian capital, Etihad Airways has announced the following destinations to resume its operations.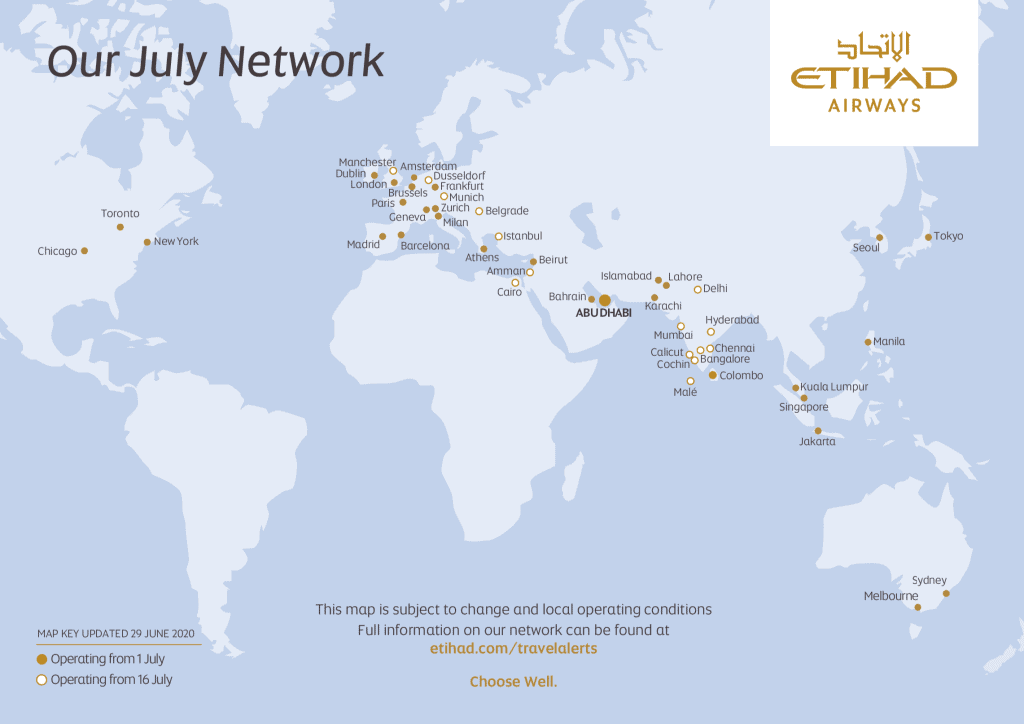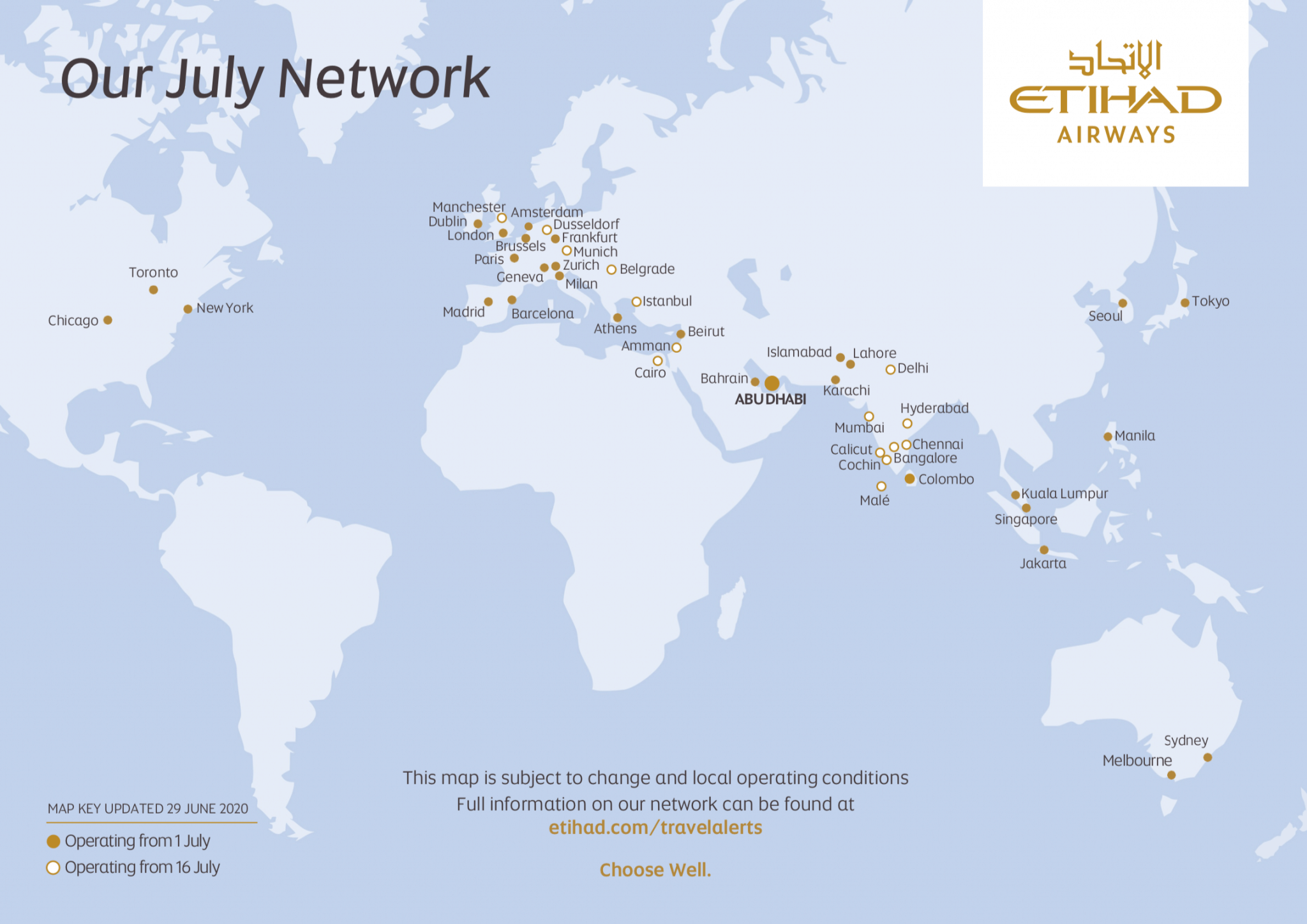 The airline has also stated that passengers have the flexibility to change their travel plans and all change fees for flights booked before 31 August 2020 has been removed, for travel until 30 November 2020. Moreover, passengers can check-in and choose their seats online around 30 hours before departure.
Due to government restrictions,  passengers are only be permitted to carry a personal item onboard, such as a handbag, backpack, or laptop bag, which can weigh up to 5kg. Remaining cabin baggage can be checked in for free, and are applied to tickets in Economy, Business and First class.
The airline has implemented an extensive sanitization and customer safety program and is practicing the highest standards of hygiene at every part of the customer journey.
Strict isolation measures are in place across the UAE with self-isolate for 14 days. Moreover, temperature screening is in operation at Abu Dhabi airport and passengers are advised to always maintain two meters apart from each other.
It is also mandatory for all guests to wear a face mask when they travel.
Due to COVID-19 restrictions, Abu Dhabi is closed and reopen as soon as possible.
Etihad Airways has also introduced a specially trained team of Wellness Ambassadors, to safeguard the health and safety of their passengers.