Photo Credit: Darren Nunis
The Coronavirus pandemic has been bleak for global aviation, as travel restrictions tumbled the demand from travelers. Even the undisputed best airports in the world have not escaped unscathed. As for Singapore Changi Airport, they announced plans to close Terminal 2 till next year and postponed the construction of Terminal 5.
As Singapore gradually reopens and eases the restrictions, phase 1 has allowed the airport to operate for transit from June 2, 2020. As many destinations are preparing to reopen their borders, the best of Changi Airport and Jewel will be available for visitors, as they reopen their doors in Phase 2, with 80% of outlets and attractions resuming activity last weekend.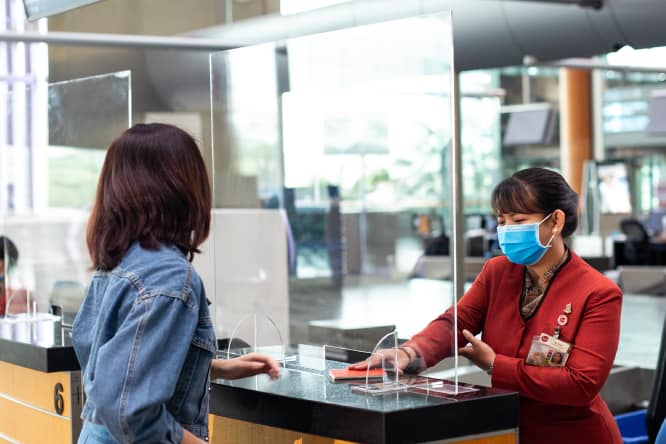 Photo: Changi Airport website
Famous restaurants and retail outlets have already started welcoming back customers with attractive promotions and enhanced delivery services. The majority of these outlets like Burger & Lobster, Shake Shack, A&W Restaurant, and Violet Oon Singapore have reopened since June 19, and Jewel attractions including the Canopy Park and the Changi Experience Studio have reopened since last Friday (June 3).
To ensure visitors the best of their shopping experience after months of lockdown, Jewel has an ongoing in-store sales of discounts of up to 50 percent from brands such as Osim and Love Moschino. An additional double reward is also available, earning both Changi Rewards points and CapitaStar Star$. On top of that there is a GST Absorbed Shopping Extravaganza where shoppers can enjoy an additional $10 cash back with a minimum spend of $80. Furthermore, visitors can enjoy the Save 2xGST promotion with a minimum spend of $30, and redeem $10 Changi Gift Cards or $5 e-Vouchers by spending $70 with Mastercard.
The necessary safety measures have been placed in all the attractions, restaurants, and shops island-wide, with contactless payments, takeaways, self pick-ups, and deliveries where possible. Moreover, to ensure safety and safeguard the health and well-being of shoppers and diners, all the establishments will have stringent cleaning and disinfecting regimes.
Additional information on the reopening dining and shopping outlets at Changi Airport public areas is available on their website.