Blue Marine Foundation's Maldives Resilient Reefs project, " #FishForTomorrow" was launched last month on the World Oceans Day, and since it has gone viral in the Maldives.
The campaign aimed Maldivians to become familiarised with different coral reefs species that are vulnerable to overexploitation and also educate them on how to fish responsibly, in order to ensure sustain the resources for future generations.
Ali Shareef, Laamu Research Assistant says: "Fishing is a way of life for us, but if we don't fish in the right way, we could end up destroying our own reefs that we depend on so heavily for coastal protection, food, and income."   
Running for four weeks, #FishForTomorrow aimed to educate Maldivians why vulnerable species populations need careful management. Vivienne Evans, Blue Marine Foundation's International Project Manager says: "Most of us wouldn't believe that a coral reef fish can live longer than a leopard but many of them do. Yet we exploit fish on astronomical scales by comparison. We can't keep fishing in this way." 
The #FishForTomorrow campaign is designed to engage and educate through two bespoke assets – a comparison game and an educational hub with full Dhivehi translation, backed by visually arresting and captivating social media campaigns with assets ranging from video to animation, infographics to memes.
The campaign educates people on the species that should be protected and not caught and the minimal sizes of the fishes that can be caught from the sea.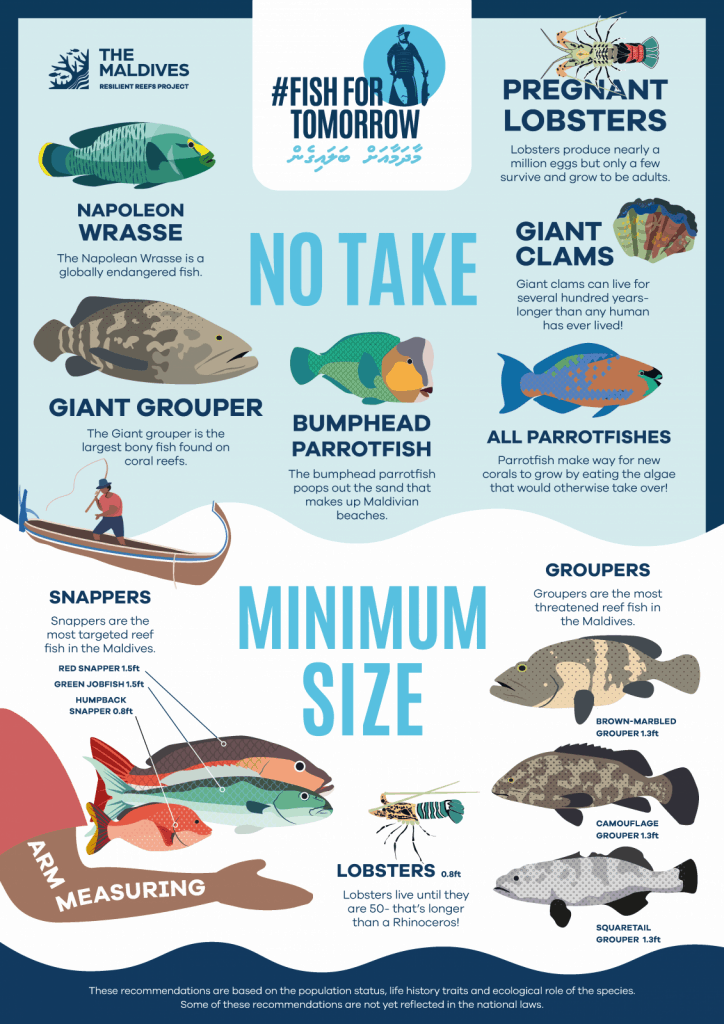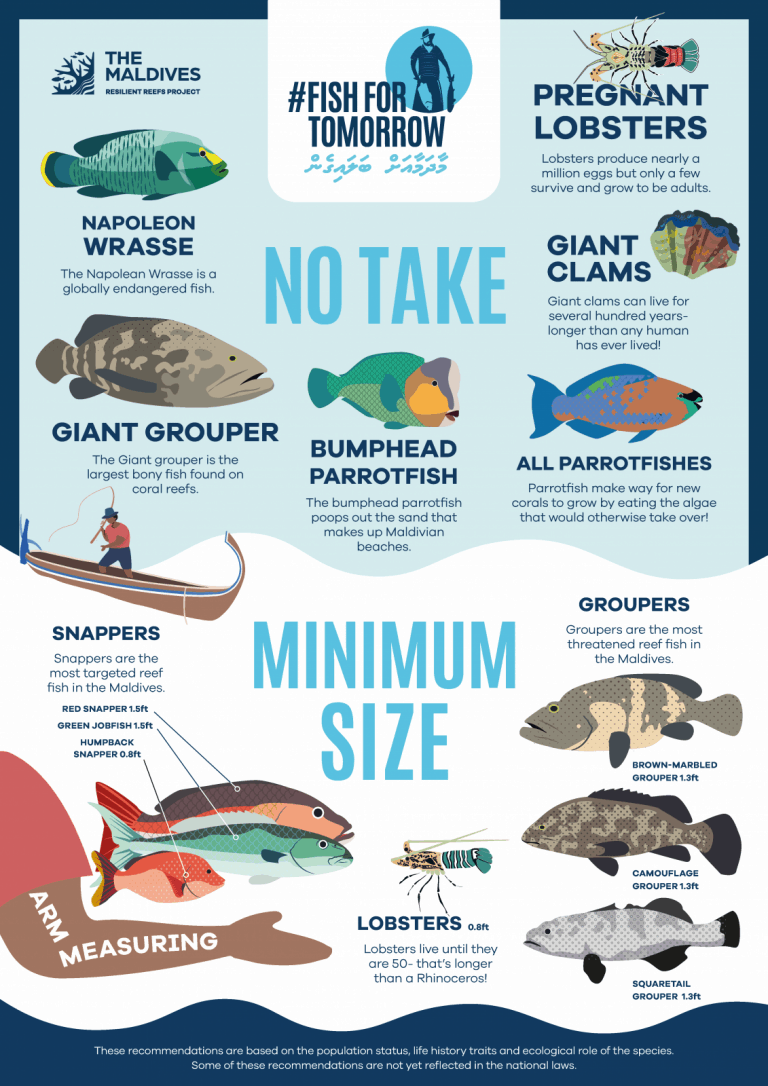 The campaign has become a viral trend among Maldivians and many are posting on their social media of themselves releasing juvenile groupers and snappers. Moreover, the hashtag of the campaign has been used over 4.5 million times on social media, meaning that on average every single person in the Maldives saw #FishForTomorrow on social media nine times during its four- week run.