Crown Tours Maldives, a pioneer Destination Management Company (DMC) in the Maldives since 1985 and a proud member of the Travellers Made and Lufthansa City Centre, has an innovative online booking system where customers can connect via XML?AP or web login.
Through the systems, customers can directly connect to over 150 resorts, hotels, and guesthouses in the Maldives, as well as more than 80 hotels in Seychelles, accessing to latest offers, packages and live availability with immediate confirmation.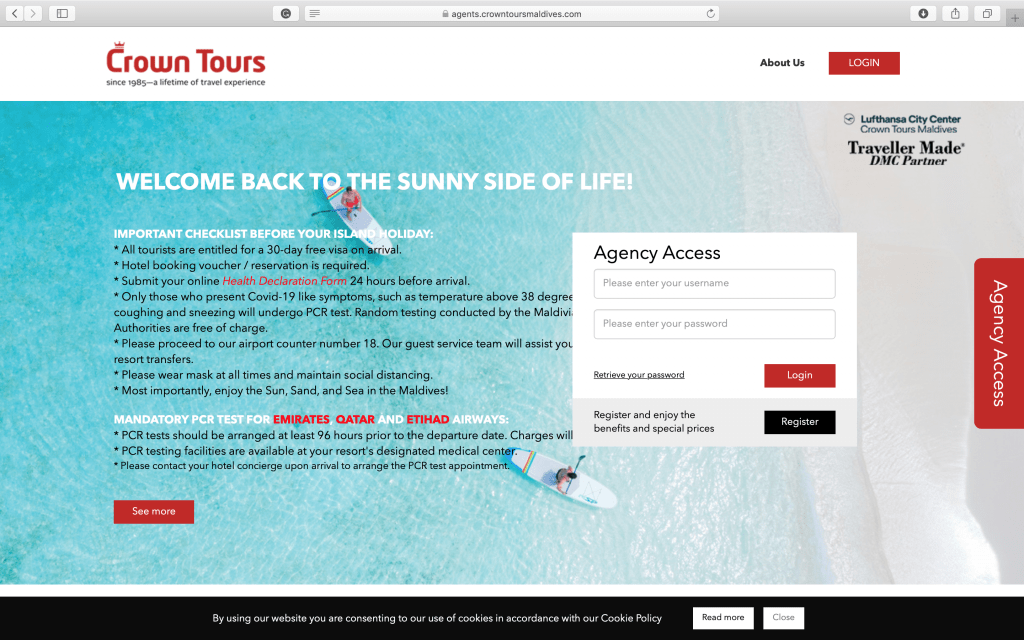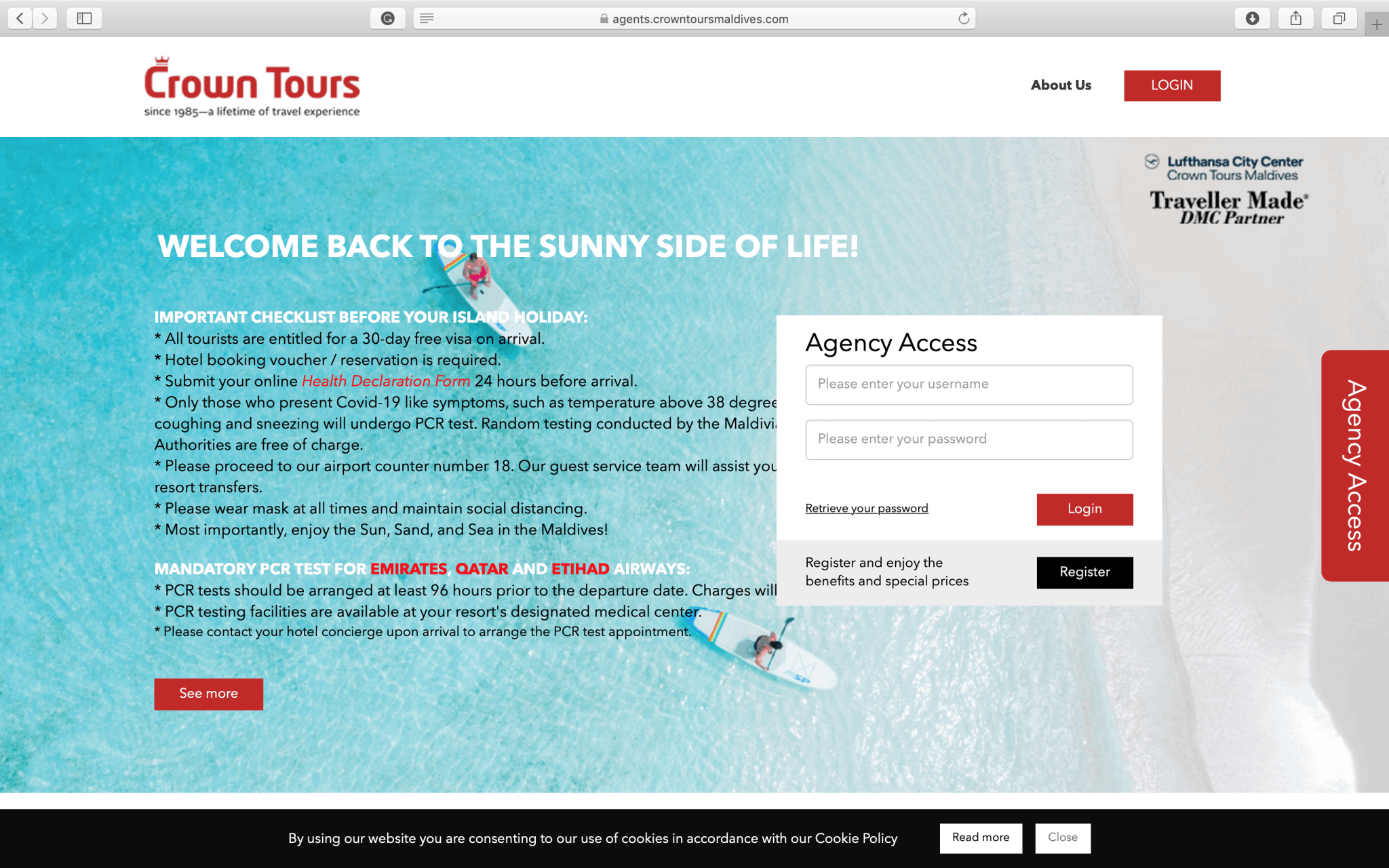 Crown Tours Maldives has years of experience organizing trips to the Maldives and with its wide network of international and local partners, it has established itself as a leader in the industry providing luxurious Maldives holidays. The company offers outstanding customer service, with 24/7 on-call travel consultants and public relations, ensuring guest requirements and needs are met at all times.
Customers can register through the Crown Tours Maldives website https://agents.crowntoursmaldives.com.
OR book directly at https://b2c.crowntoursmaldives.com
For more details, customers can send inquiries to [email protected]