Adventure Overland, India's leading & multiple award-winning expedition company, has announced an epic new bus route, the first-ever hop-on/hop-off bus service from India's capital Delhi to London in the United Kingdom's London. 
According to the company, the "Bus to London" service is all set to start in may 2021, in which travelers can travel through 18 countries, covering 20,000 km in 70 days. The journey will be undertaken in a luxury bus, well-equipped for comfort travel, exploring Myanmar, Thailand, Laos, China, Kazakhstan, Kyrgyzstan, Uzbekistan, Russia, Lithuania, Latvia, Poland, Czech Republic, Germany, Netherlands, Belgium, France, and the UK.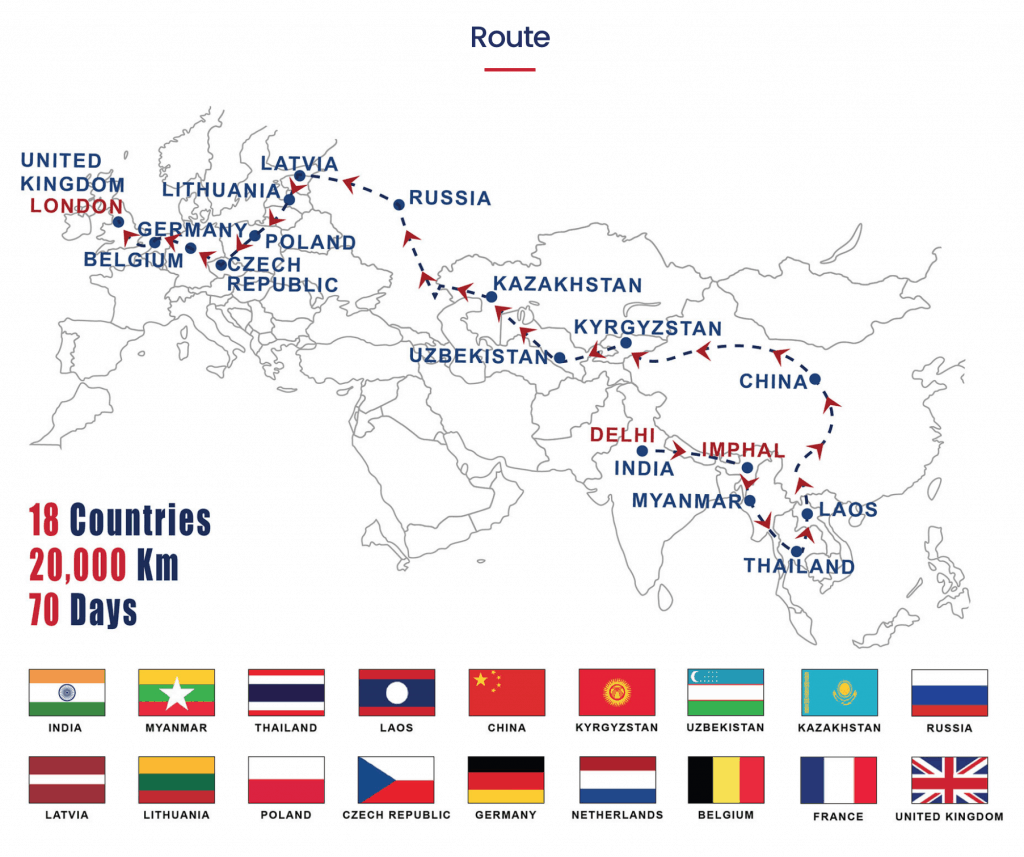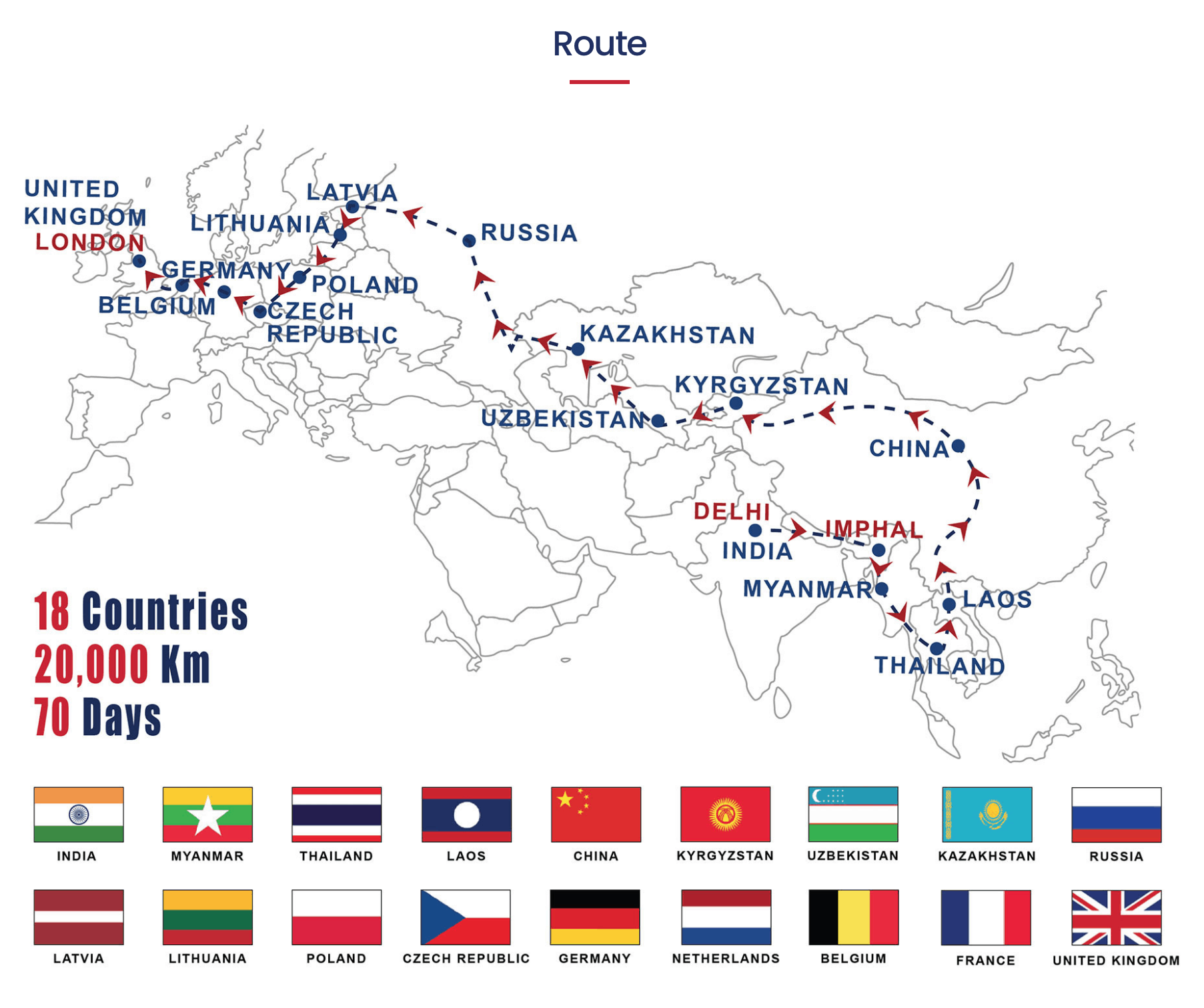 Adventures Overland is a luxury adventure company pioneering in Self Drive Expeditions, which offers life-transforming road trips and cross border drives across six continents. Its founders, Sanjay Madan and Tushar Agarwal, hold a Guinness World Record and 15 Limca Book of Records for long-distance driving expeditions.
Tushar Agarwal said, "Every single route in each country has been vetted to ensure that the journey is seamless. We take charge of documentation and permits to ensure that the entire focus of participants is on experiencing the journey. We ensure an experienced English speaking local guide is traveling with the group at all hours to ensure personal safety, smooth communication, and travel.The bus on this epic journey is being customized to add all the necessities, comforts, and luxuries which will ensure that participants travel in the lap of luxury all the way from the UK to India."
Sanjay Madan said, "We share a common love for travel, and now we are thrilled to introduce the first bus service from London all the way to New Delhi with utmost comfort and luxury. Providing a niche and classy experience in a secure environment is our top priority. The route of this journey is tried and tested as we have already executed three back to back road trips from India to London on the same route so participants on Bus to London can get on board with the knowledge and confidence that they are in safe hands."
For more information on the adventure, please visit https://bustolondon.in