As part of a destination promotion campaign, Visit Maldives has initiated a new campaign with Skyscanner.
The new campaign is part of Visit Maldives' main target to promote the Maldives as one of the most preferred and safest destinations in the world for tourists. The three-month campaign is to be aimed at the tourist source markets of Italy, the UK, and Russia, three of the leading markets for tourist arrivals to the Maldives.
The campaign will provide information on all the health and safety measures that resorts and hotels of the Maldives have adopted, prior to resuming operations and their services to guests. One of the key benefits of the archipelago being the unique geographical formation that allows isolation and seclusion for travelers that visit the resorts and hotels. This provides easier control over preventing the spread of COVID-19, ensuring the safety and well being of travelers and locals alike.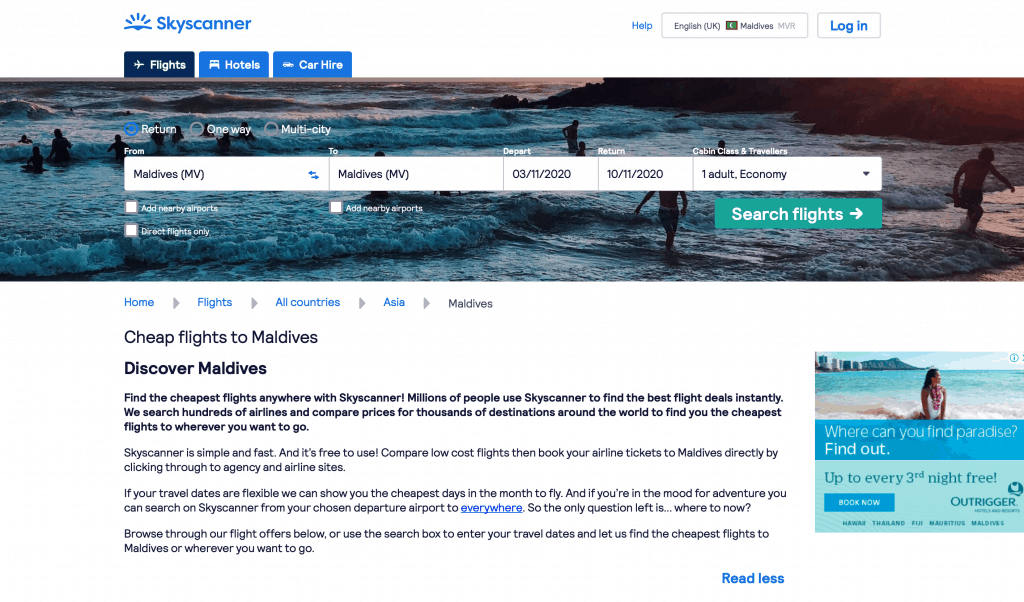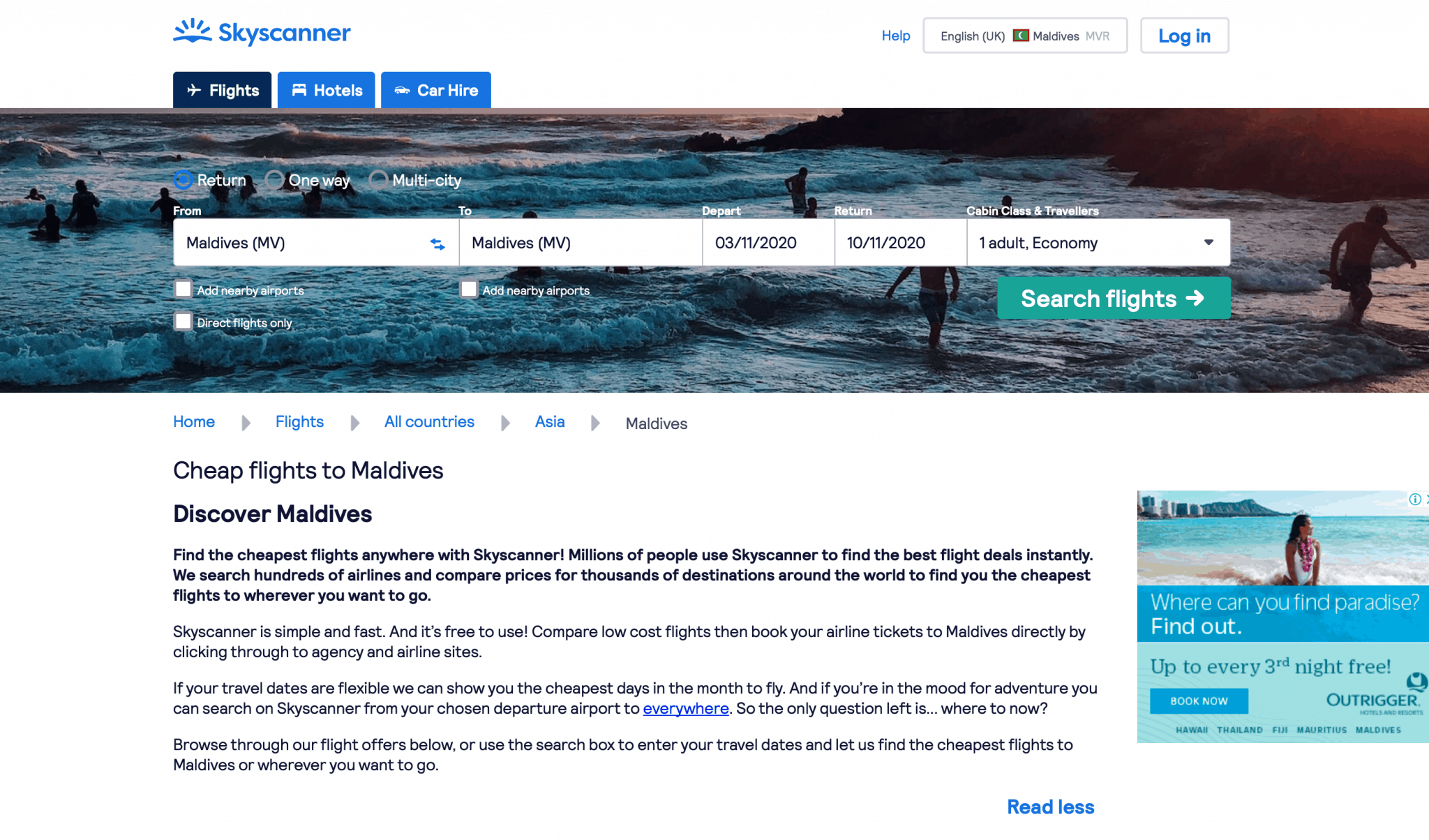 The campaign will reach an estimated amount of 50 million people in Italy, the UK, and Russia markets which will in turn increase brand awareness and visibility, enticing more tourists from all three countries to visit the Maldives. Additionally, the UK had included the Maldives in their safe travel corridor list, leading to a huge 282% increase in searches, highlighting underlying demand to travel to the Maldives, according to Skyscanner.
Skyscanner is a metasearch engine and travel agency based in Edinburgh, Scotland, and owned by Trip.com Group, the largest online travel agency in China. The site is available in over 30 languages and is used by 100 million people per month. The platform will dedicate a page to the Maldives, targeting the three markets in their languages. Destination promotion ads will be set in various placements of the platform, this will include Skyscanner's homepage and the most prominent positions on flight search results views, placed in all three languages as well.
Other marketing campaigns include collaborating with Wedding Sutra and CNN. Radio campaigns took place across India, along with webinar sessions in China. A campaign with FVW in German-speaking markets, and a campaign with Travel Weekly targeting the UK market to name a few.