Huvafen Fushi has launched Latitude 4°, the all-new underwater restaurant nine meters beneath the surface of the Indian Ocean.
The sublime new 'pop-down' restaurant will transform Huvafen Fushi's legendary world-first underwater spa into a profound private gastronomical experience, in which guests are enveloped in a mesmeric, ethereal space in tropical waters just 4° from the equator.
Providing a fully customised menu to satisfy the tastebuds of guests with various preferences, the inherently immersive submarine private dining venue gives an ambience of serenity and content deep down in the aquatic environment. The Latitude 4° experience also provides a unique and captivating view on Huvafen Fushi's coral propagation programme. The reef is home to several mature coral frames that have 'graduated' from the resort's coral nurseries, thus the restaurant presents a unique display of the aqua life for guests who are uncomfortable with diving or snorkelling. It represents a revelatory opportunity to discover the magical world beneath the waves.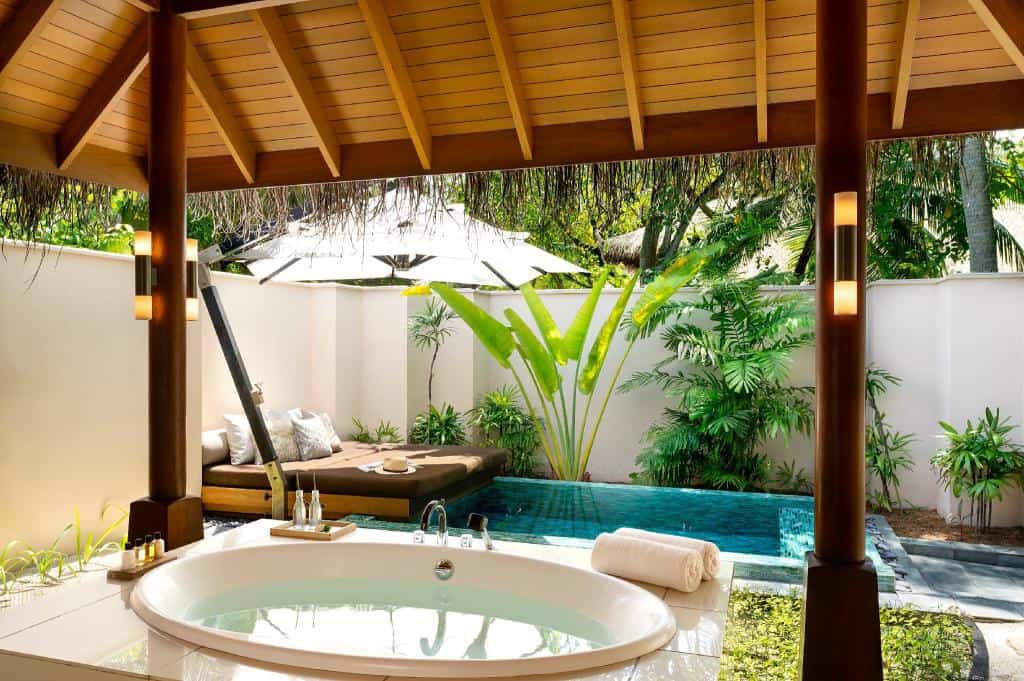 The resort takes great pride in their commitment to provide green and sustainable initiatives. As challenging as it is, the team introduced effective solutions to educate guests, promote practices to upkeep the island in its pristine state, and contribute to the community with a range of activities, projects and purchases made to local suppliers and vendors. Day-to-day tourisms operations are managed to minimize negative environmental impacts by reducing the energy and water used, as well as the solid and liquid waste produced. The Tourism business builds good relationships with their local communities. They invest their team members (fair pay, training opportunities and benefits). They also respect and preserve local culture, engaging and educating guests to the destination, its custom and heritage.
Photo Credit: Huvafen Fushi