On 17 February, the Maldives was featured in an article by CNN travel, on how the destination was able to recover in tourism during the harsh times of the global pandemic in 2020.
Known across the world as the tropical paradise for romance, the Maldives witnesses over a million tourists annually in general, before the effects of the pandemic caused restrictions in travel. Even so, the Maldives reopened borders on 15 July 2020, while many countries remained closed for tourism. According to CNN, one major reason was financial, as the tourism sector contributes 28% of the Maldives's GDP, one of the highest totals in the world, according to data by Michigan State University.
The article emphasized how the majority of countries in Asia and the Pacific remained off-limits to tourists in 2020, compared to countries in Europe or North America. Thus providing few options in destinations for tourists in the region to travel the previous year, along with the numerous travel restrictions and quarantine measures implemented by the governments.
However, the Maldives was able to provide tourists with natural isolation and safety among the COVID-19 pandemic due to its unique geographical structure in islands. Thus, locals communities and tourists were mostly separated, along with the help of basic health and safety measures implemented by the government. In order for any tourist accommodation facility, such as resorts and hotels, to reopen during the pandemic, numerous health and safety regulations were expected to be followed to receive approval by government officials to recommence services.
CNN continued to emphasise while other popular Asia-Pacific island getaways like Tahiti, Bali, and Phuket remained off-limits, the Maldives exempted tourists from compulsory two-week quarantine while staying in the approved resorts, guesthouses, and hotels. Although the destination welcomed back tourists soon after the nationwide lockdown, some obstacles had to be overcome along the way. The CNN travel article stated, "Understandably, there were some hiccups. The Maldives reopened unconditionally in July, only to walk it back in September by requiring all travelers to show proof of a negative Covid-19 test upon arrival. The Maldives' heavy reliance on ultra-luxury resorts also worked in its favor when it came to testing and social distancing. For example, some high-end properties conduct additional in-resort Covid testing as an added layer of protection against the spread of the virus."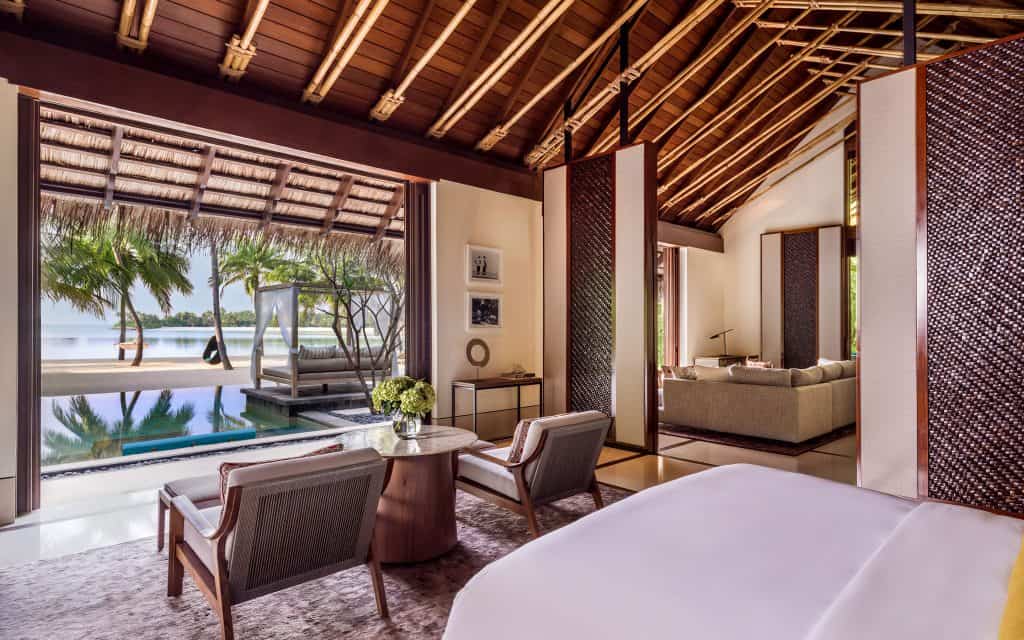 The managing director of the Maldives Marketing & PR Corporation, Thoyyib Mohamed also stated, "Our biggest advantage is the unique geographical features of Maldives, adding that the implementation of strict hygiene protocols combined with the ease of spreading people on different islands made a compelling combination for travelers who wanted to get away from it all. We promoted the destination as a safe haven to the tourists."
Although the Maldives was able to start recovery in the tourism sector early-on compared to many other countries, there are still challenges to overcome during the ongoing COVID-19 pandemic. The article stated, "Still, there's no such thing as a completely positive travel story when it comes to navigating the new world under Covid. The Maldives closed its borders in late March, with about 500 total tourists still remaining in the country. Many Maldivians who work in hospitality found themselves effectively "stranded in paradise," forced to stay at the resorts where they worked in order to look after just a handful of guests. However, the numbers alone show that despite reopening the Maldives has been able to keep the pandemic largely in check. As of February 2021, the country has had 17,828 confirmed cases and just 58 deaths."
To read the CNN travel article, view https://edition.cnn.com/travel/article/maldives-tourism-arrivals-coronavirus-intl-hnk/index.html
Photo Credit: One & Only Reethi Rah