MMPRC (Visit Maldives) takes part in the largest travel trade event held in the Maldives, TTM Maldives 2021. The webinar series aims to inspire the Nordic travel trade to broaden and extend their Maldives product portfolio.
Nordic travel agents, media and industry shapers took part in this webinar. The webinar held from 28-30 November highlight "future opportunities, new normal procedures and what is next to come in the hospitality industry of the Maldives".
The second session of the webinar held on the title "Maldives – A safe haven with unique experiences". On the second session of this webinar, CEO and MD of MMPRC, Mr.Thoyyib Mohamed noted he has observed a surge in travel and that the trust in the brand Maldives is currently at its highest as well mentioned the success of previously held campaigns held over a course of 18 months.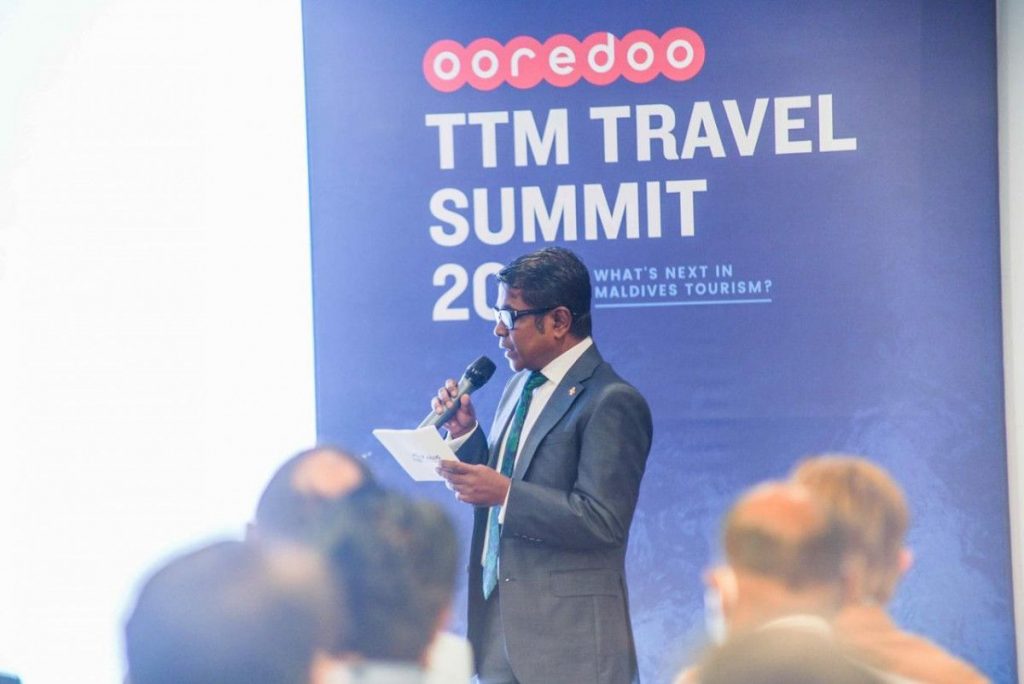 During this fair, MMPRC will market the destination as a safe haven, promote the resorts, hotels, guesthouses, liveaboards and the safety measures in place in these facilities, as well as unique experiences available for tourists in the Maldives.
Partners of TTM Maldives 2021 include Maldives Marketing and PR Corporation, Ooredoo Maldives, Medtech Maldives, MTCC, Fuel Supplies Maldives, HRS International, Sri Lankan Airlines, Trans Maldivian Airways, Maldivian, Printlab, Keiretsu, Al Shaali Marine, Crossroads Maldives, Lotus Bikeshop, and MWSC.
The fair will be followed by TTM Awards and Gala night that will be held on 30th November at Marina @CROSSROADS Maldives.