For over 8 years, Mr. Aflal Althaf has been working in the tourism and hospitality field. Newly appointed to the post of Sales & Reservations Manager at IMTM Private Limited to lead IMTM Travel, Mr. Aflal is ready to embark on this new journey in his career.
Mr. Aflal has had extensive experience in the field of Sales and Reservation in his prior post at Ocean Grand commenced in 2018 onwards. He started his career in the hospitality industry as a Receptionist at Ceylon City Hotel, Colombo, Sri Lanka in 2014.  Over the years he was promoted to Business Development Executive, Assistant Front Office Manager, and to Front Office Manager in 2017.
With a Diploma in Hospitality Management at London College of Business in Sri Lanka, he has acquired knowledge in planning and implementing management operations, analytics & reporting and brand management.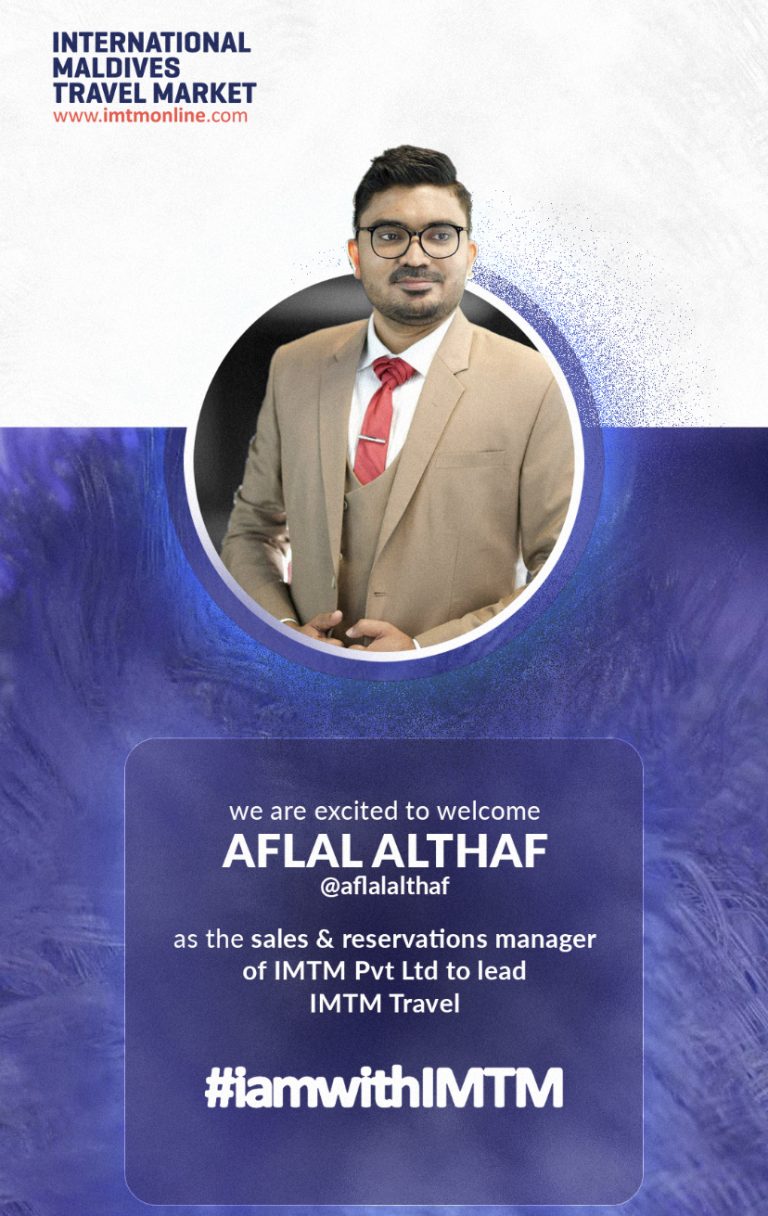 IMTM Travel was introduced on 25th December 2019 as a travel company. The travel agency works with properties to manage all elements of travel and in an efficient, cost-effective, and ethical manner that has a positive impact on the world. IMTM Travel is committed to making a sustainable and better difference to any destination that their clients travel to whether on business, holiday, or study tour. IMTM Travel is a highly energetic, independent, and progressive travel company aiming to make it possible for every client to dream I explore I discover their happy places in the world.