Male', Maldives, 18th April 2022 – On Tuesday April 12 2022, IMTM and Nigerians Travel Too (NTT) conducted a myth busting discussion regarding the Maldives via Instagram Live. This conversation sought to demystify assumptions and raise more awareness about tourism and travel in the Maldives.
IMTM had previously collaborated with NTT to organise a FAM trip to discuss enhanced Tourism Promotion between Nigeria and the Maldives and gain a more in-depth insight into the Maldives as a travel destination.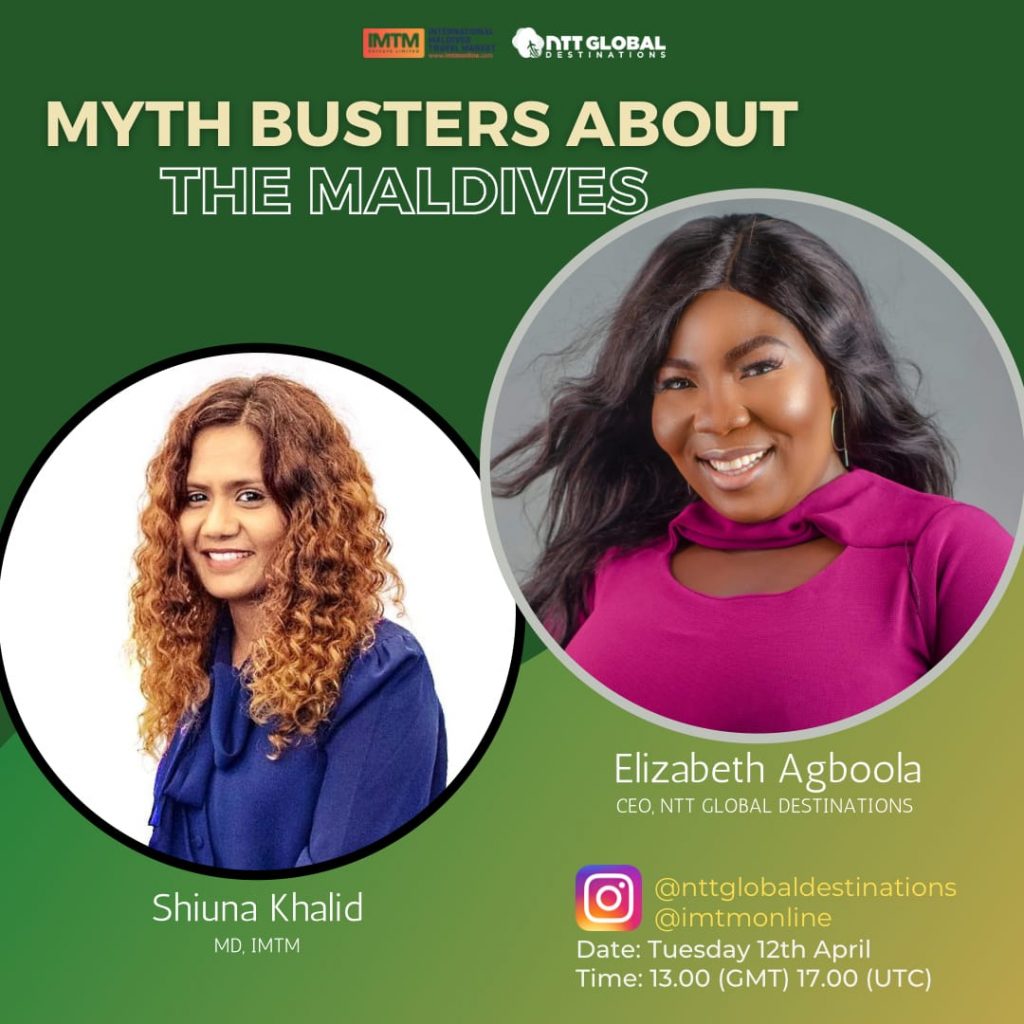 The Maldives is a small country consisting of paradisiacal islands that spread across the Indian Ocean, right below Sri Lanka and India. Located near the equator, its weather is tropical all year around and offers sunny days and blue skies. It is comprised of 26 atolls and over 1200 islands, of which only about 200 are inhabited. The Maldives has won the prestigious award as the Most Preferred Tourist Destination 2021 and looks forward to welcoming more travellers into its breath-takingly beautiful island nation.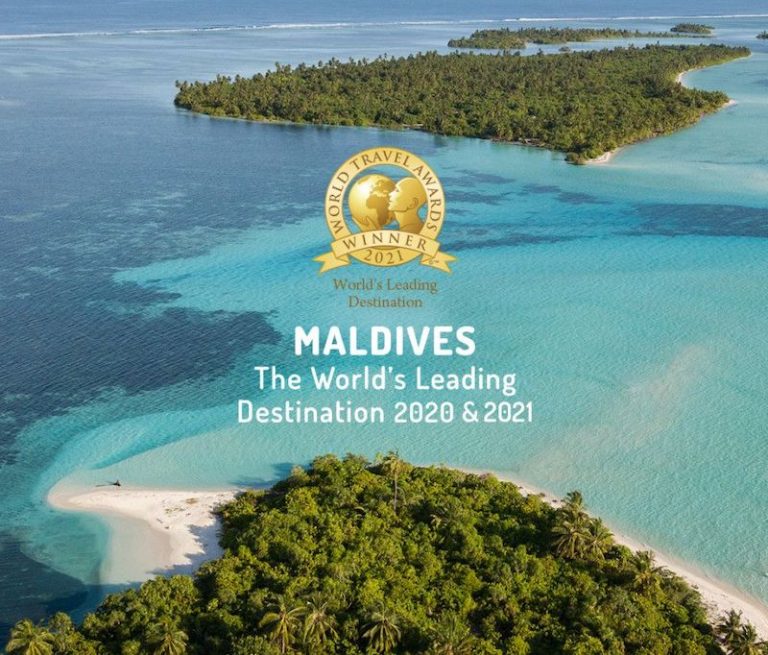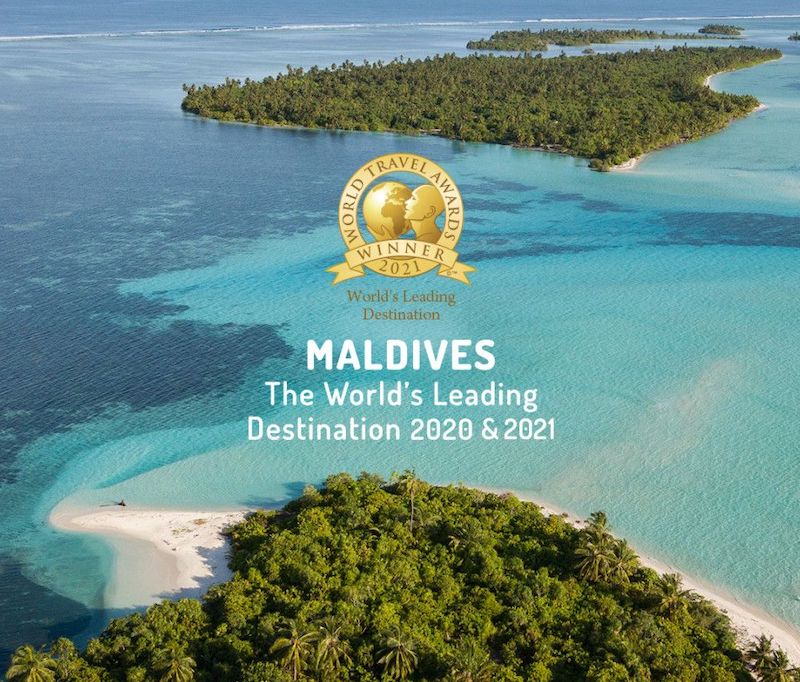 Many may speculate that only the rich can afford to visit the Maldives. This most definitely is not the case. The Maldives is a place to visit for all! Moreover, one does not need an excuse to visit; it is a perfect haven everyone can enjoy, be it with their family, significant other, friends or simply on their own!
Of course, one should not expect to find an accommodation worth USD 5. Travelers can receive a night to treat themselves at a beautiful bungalow in a luxury resort on a private island starting from USD 250. However, with Maldives being such a sought-after tourist destination, visitors must be sure to place their bookings in advance. Guesthouses on local islands start from an estimated USD 200 per night.
Some of the most popular islands in the picturesque archipelago include Maafushi, Dhiffushi, Rasdhoo, Ukulhas and Mathiveri for local islands whilst Adaaran Select  Hundhuran Fushi, Lux South Ari Atoll, Bandos, Sun Island Resort & Spa and Summer Island are amongst the top destinations for resorts.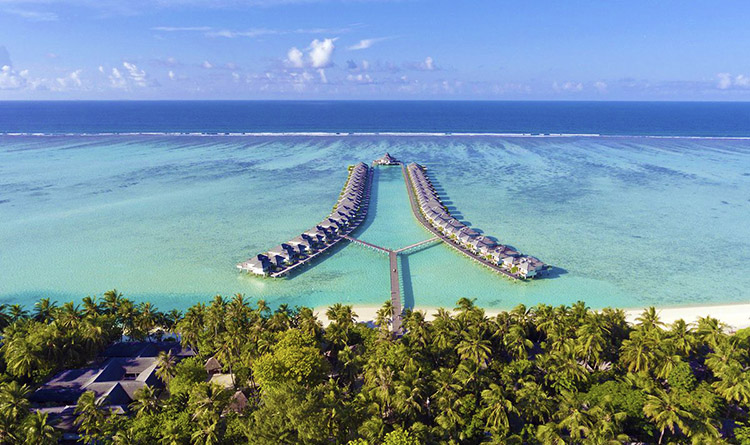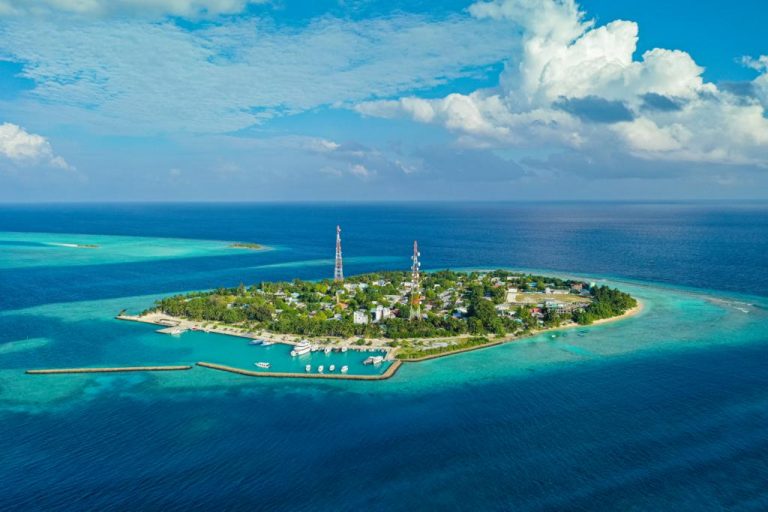 An endless list of activities awaits visitors to the Maldives, which are sure to entertain them regardless of age and interests.
Dive or snorkel with Mantas and Turtle Island Hopping and explore the local culture and cuisine. Maaya Thila is the most popular dive site, known for the myriad of marine life it allows one to explore. It is a great opportunity to spot white-tip reef sharks as well as turtles, frogfish and stingrays. Other famous dive sites include Nassimo Thila, also referred to as Paradise Rock or Virgin Reef, Kandooma Thila, Rainbow Reef and Cocoa Thila.
Surf the amazing waves at various surf points. The Male' Atolls have some of the most spectacular surf breaks. In the Northern Male' Atoll, surfers may find the popular Chicken's, Cokes and Lohis surf breaks and Kandooma Right and Foxeyes in the Southern Male' Atoll.
Dolphin Sunset Cruise at of the top five ranking countries to watch whales and dolphins.
Whale shark spotting at South Ari Atoll and Baa Atoll – the most popular spots for a mind-blowing experience – or at resorts and whale shark tour operators offering diving programs.
Go fishing
Water sports such as Baba riding, fly boarding, Rey sky rides and kayaking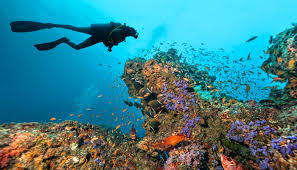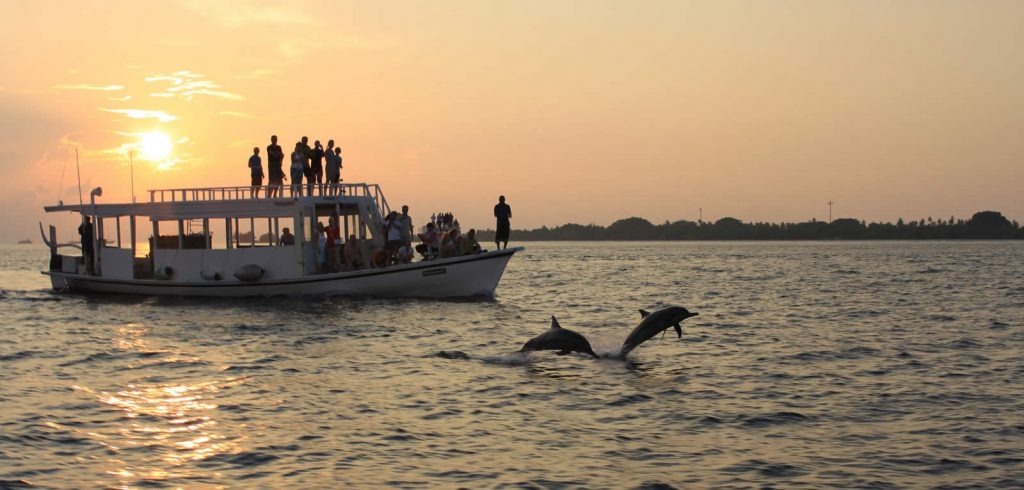 There are various non-water related activities to look forward to as well.  
Island hopping – a common favourite combination of two islands to vacation at are Maafushi or Rasdhoo with Adaaran Hundhuranfushi or Sun Siyamm Olhuveli, Fihalhohi, Paradise, Sun Island or Crossroads (Hard Rock Hotel or SAii Lagoon)
Visit deserted islands and sandbanks and enjoy a picnic on white sandy beaches, surrounded by the crystal-clear ocean.
Heritage tours – the Maldives has a very rich history and some fascinating ancient ruins tourists are welcome to explore
Land sports such as beach volleyball, badminton, table tennis and many more.
Cinema by the beach
Skydiving with breath-taking view of Addu Atoll for the ultimate thrill-seekers
Spa days for pampering and destressing
Shopping for local souvenirs such as Feyli, a Maldivian-style sarong; Thundu Kunaa, a hand-woven mat; miniature Dhoni or boat.
The serene island nation not only offers the experience of unrivalled relaxation with its stunning scenery and lush landscape, but it also offers a wide variety of activities to satisfy the desires of fun and thrill-seekers. 
A visit to the Maldives is incomplete without tasting the unique local cuisine. Traditional Maldivian cuisine, known as Dhivehi Cuisine, is a rich and authentic fusion of Indian, Arabian and Oriental flavours. It is mostly influenced by its neighbouring countries such as Sri Lanka and India. 
Unsurprisingly, seafood is a prominent aspect of the local food and tuna is a staple food used commonly. Another major ingredient used in local dishes is coconut, which is used in different forms such as milk, oil or grated on top of dishes.
Dhivehi Cuisine has a mild spiciness and delicate/subtle sweetness to it that is prepared using techniques that have been passed down from generations. If you are a foodie and love experimenting and trying new dishes, this is an experience you cannot miss. The Maldives is the perfect destination to taste a unique variety of dishes.    
Mas Huni and Roshi – arguably the most prevalent breakfast dish in the Maldives, Mas Huni consists of shredded tuna or canned tuna mixed with onions, chilis, lime and grated coconut. It is eaten with Roshi, a Maldivan flatbread that is rolled thin and round and is pan-baked. This is undoubtedly a must-try dish for all visitors to the Maldives.
Garudhiya – a traditional curry which is usually eaten for lunch or dinner with either rice or Roshi. It is also one of the basic dishes made in local households.      
Rihaakuru – a thick sauce prepared by cooking fish over a low flame for a considerably long time. It is a mouth-watering mixture of spices and can only be found in the Maldives.
Most Maldivian short-eats such as Masroshi, Gulha and Bis Keemiya are made of flour dough filled with fish, onions, chilis and coconut and are served either fried or toasted.
A scrumptious assortment of out of the box desserts for to satisfy those with a sweet tooth! Visitors cannot miss the Aluvi Boakibaa, a cassava and coconut delicacy that will melt in their mouths. Travelers should also indulge in Saagu Bondibai, a delicious local pudding.
No visit to beachy islands is complete without parties! Fear not, although the Maldives is an Islamic country, parties are allowed in resorts. Visitors may also enjoy planned entertainment activities in local islands as long as no alcohol is served. Alcohol is a prohibited item in the Maldives. It is banned on local islands but is allowed on resort islands and safari boats. However, solutions to this are available on some local islands as well. For instance, Maafushi came up with a genius idea to have an offshore stationed boat with a complimentary transfer where visitors are served alcohol.
Visitors may find multiple fun ways of travelling in islands. They may use shuttle buggy services or call their accommodation's reception to arrange for one. If they prefer to include some light exercising, they may opt for biking around and enjoying the tropical air and sprawling greenery. Needless to say, walking is one of the most common means of transport which allows travellers to enjoy their peaceful surroundings.
Transport for island hopping such as private speedboats and flights can be costly. However, the cost-effective option of a shared speedboat is also available. For some resorts and islands, only domestic flights or seaplanes are available in order to facilitate travelling the long distance. Scheduled ferries between local islands offer travellers an easy means to hop from one island to another as well.
This irresistibly beautiful and tranquil tourist destination welcomes visitors from all over the world. The Maldives is known for its hospitality and vibrance and is the perfection vacation spot whether one is seeking to explore their adventurous side or unwind from busy schedules and treat themselves to a holiday of pampering and relaxation.