Male' Maldives, 26th April 2022 – Yesterdary, IMTM Pvt. Ltd. met with Uz. Mariyam Mizna Shareef, Deputy High Commissioner, and Nadheema Ibrahim, First Secretary, to discuss ways in which the High Commission of the Maldives in Malaysia can be involved in IMTM 2022.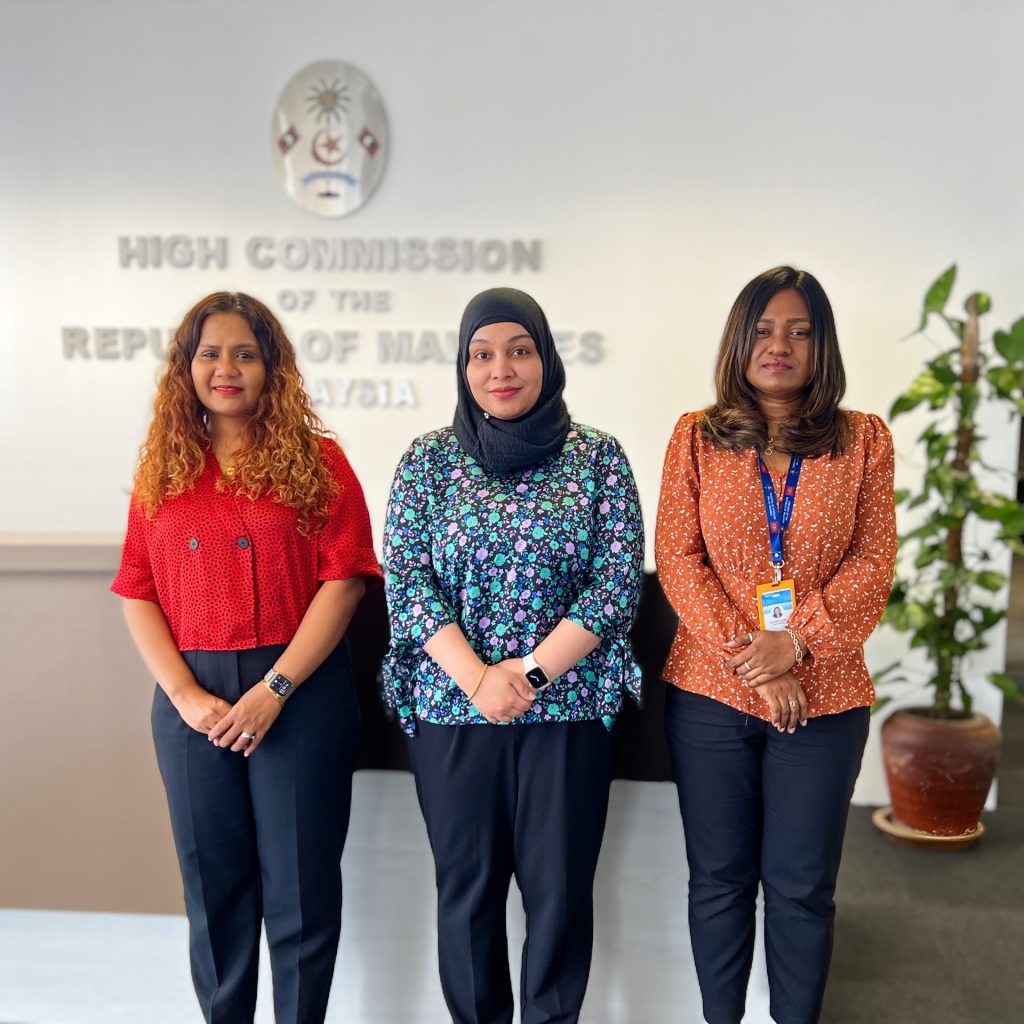 IMTM 2022 is the fifth edition of the International Travel and Trade Market, a B2B travel and trade fair bringing forth a cost-effective platform for leading international tour operators and travel agencies to explore opportunities in the Maldives, as well as connect with all the accommodation providers in the island nation. IMTM aims to promote the Maldives as a world-class MICE destination, which will be the cornerstone of future events in the industry. IMTM 2022 will be held from 7 to 8 September and explores the theme "Adapt and Rethink Tourism for Resilience" as the country rebuilds its tourism industry following the COVID-19 pandemic.
IMTM met with the High Commission with the hopes of securing their kind endorsement of IMTM 2022. The High Commission of the Maldives in Malaysia plays a vital part as a key partner of success and growth for numerous individuals, families and businesses and IMTM believes its role is critical in supporting travel and trade events like IMTM 2022. They discussed meeting associations in Malaysia to reach out to outbound agents and tour operators, ways to explore the Malaysian market, and how to disseminate information on IMTM 2022 to prospective parties through the High Commission.
IMTM strongly believes the High Commission's affiliation and endorsement will assist them in approaching International Buyers, Local Accommodation Providers, Exhibitors and Sponsors. As a national developer, facilitator, contributor and planner of the development of MICE tourism, IMTM encourages all the tourism industry professionals and properties to participate in this year's travel and trade fair in a combined effort to revitalise the industry. IMTM requests support from the government, different ministries, authorities and state-owned companies that play a pivotal role to sustain the efforts from the private sector by contributing to IMTM 2022 and making it a successful B2B MICE event in the Maldives.