Male', Maldives, 1st June 2022 – Following two incredibly successful global campaigns with CNN, MMPRC has signed an advertising and branded content agreement with CNN International Commercial to promote the Maldives to a global audience. This campaign with CNN will be conducted from June till the end of October 2022. 
MMPRC's campaigns with CNN in the past two years focused on promoting local talents, artists, and stories on a global scale. Reportedly, the success of these campaigns inspired them to continue their partnership with CNN. The agreement was signed during a ceremony held at MMPRC headquarters on 25 May 2022 by Chief Executive Officer and Managing Director of MMPRC, Mr. Thoyyib Mohamed, and by Mr Abhijeet Dhar, Director Sales, South Asia, CNN International Commercial.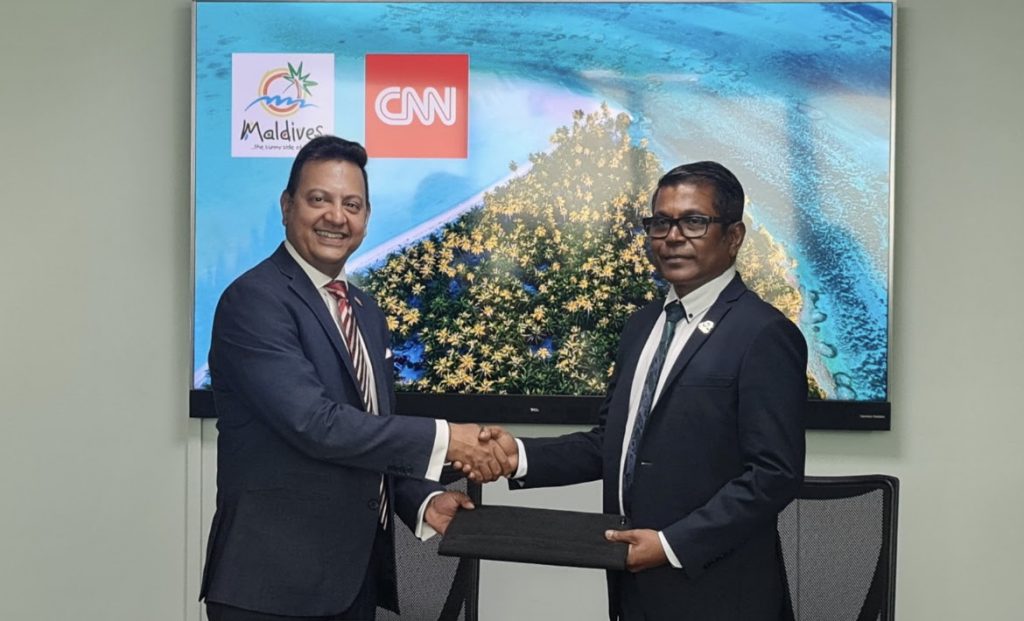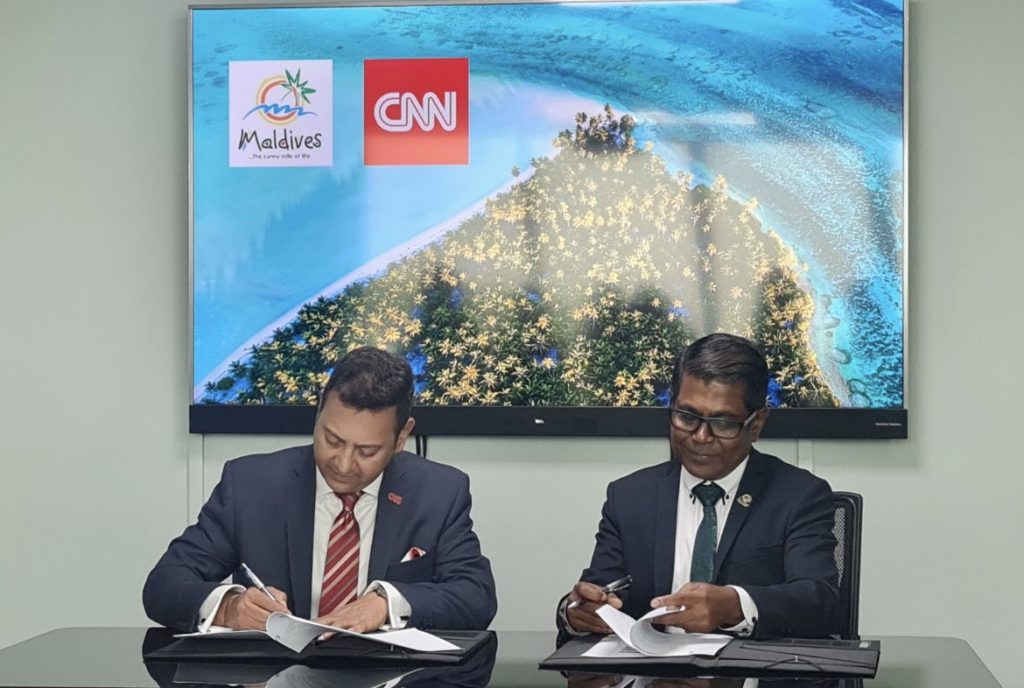 CEO & MD Thoyyib stated that CNN had been instrumental in promoting the Maldives through immersive storytelling over the past few years. He said that the campaign will amplify the story of 50 successful years of tourism in the Maldives through a combination of storytelling with emotional resonance and cultural relevance, to elevate perceptions of the Maldives in the minds of travelers.
CNNIC's global brand studio Create will also roll out a branded content production under the concept 'Rediscover Paradise'. This production will appeal to travelers through emotion, resonance, and relatability, and provide an opportunity for them to rediscover paradise. TV productions, digital videos and articles, social media campaigns, photo galleries, and audio tours are some of the diverse approaches CNN will utilize in its content production. This campaign will run adjacent to new upcoming travel and lifestyle content that CNN is developing about the Maldives to run across its TV and digital platforms.
This campaign will emphasise on the use of local talents and aims to promote the Maldives beyond simply the sun, sand and the sea by delving deep into its rich culture, heritage, society and lifestyle.