Male' Maldives, 19th September 2022 – IMTM Pvt. Ltd. concluded its fifth edition of the International Maldives Travel Market, IMTM 2022, on 8th September 2022. The 2-day event was held on the 7th and 8th of September at the Manhattan Business Hotel in Male'. It concluded with a Gala Night for its Partners and visiting International Buyers at Kaani Beach Hotel on 8th September.
IMTM is an annual B2B (business-to-business) Travel and Trade Fair held in the Maldives every year. It brings forth a cost-effective platform for leading international travel agents and tour operators to meet with the Maldives' Tourism Industry members, particularly accommodation providers (resorts, hotels, guesthouses and liveaboards). IMTM operates with the vision of helping all the accommodation providers to expand their clientele and sell their properties.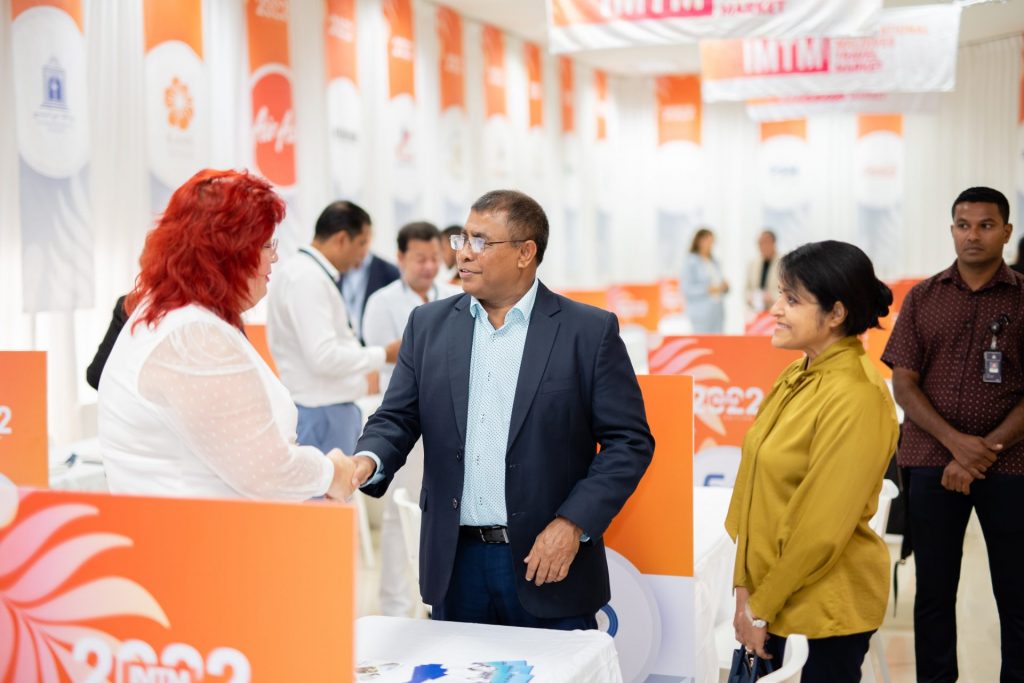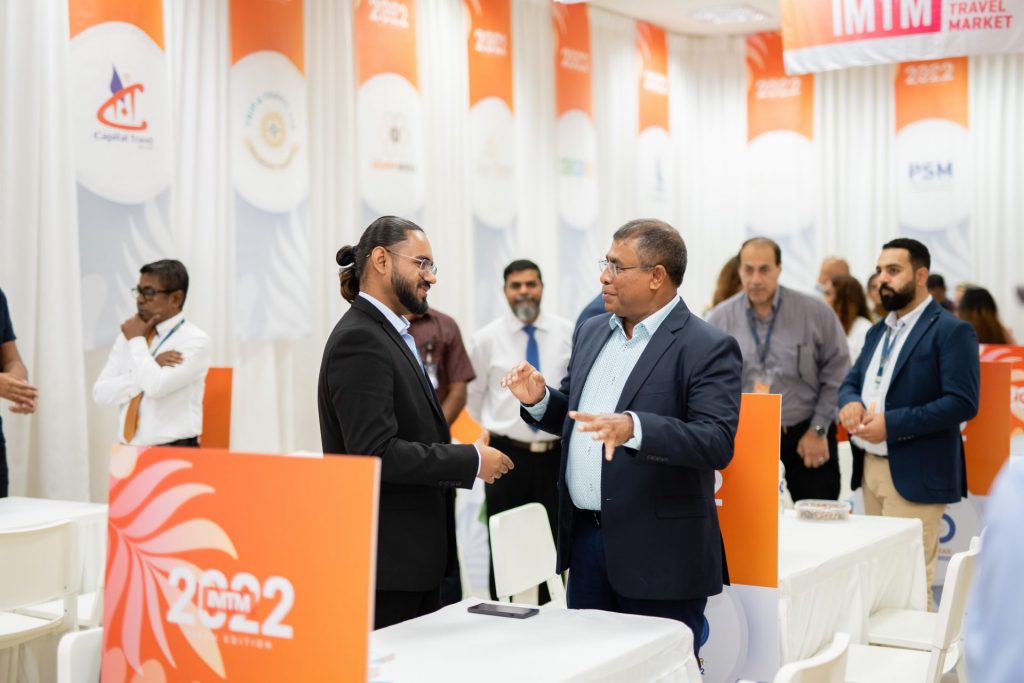 IMTM promotes both inbound and outbound tourism for the Maldives. The Fair is conducted with an actively productive and efficient concept in mind, such that scheduled meetings between international agents and local participants take place throughout the event. It has a unique concept such that it invites international travel companies to participate as "International Buyers" who take on the role of exhibitors at the Fair. This means that they will be stationed at their booth throughout the event, making it a more organized and easier for all participants to carry out their meetings. Local participants (travel agencies, tour operators, DMCs and accommodation providers) are invited to participate as "Trade Visitors".
All participants are given the opportunity to preschedule meetings prior to the Fair. The IMTM Fair gives all participants a one-of-a-kind experience by providing the opportunity to have one-on-one meetings and directly engage with participants of their choice. This gives them the chance to have a more personalized experience networking and boosting their businesses.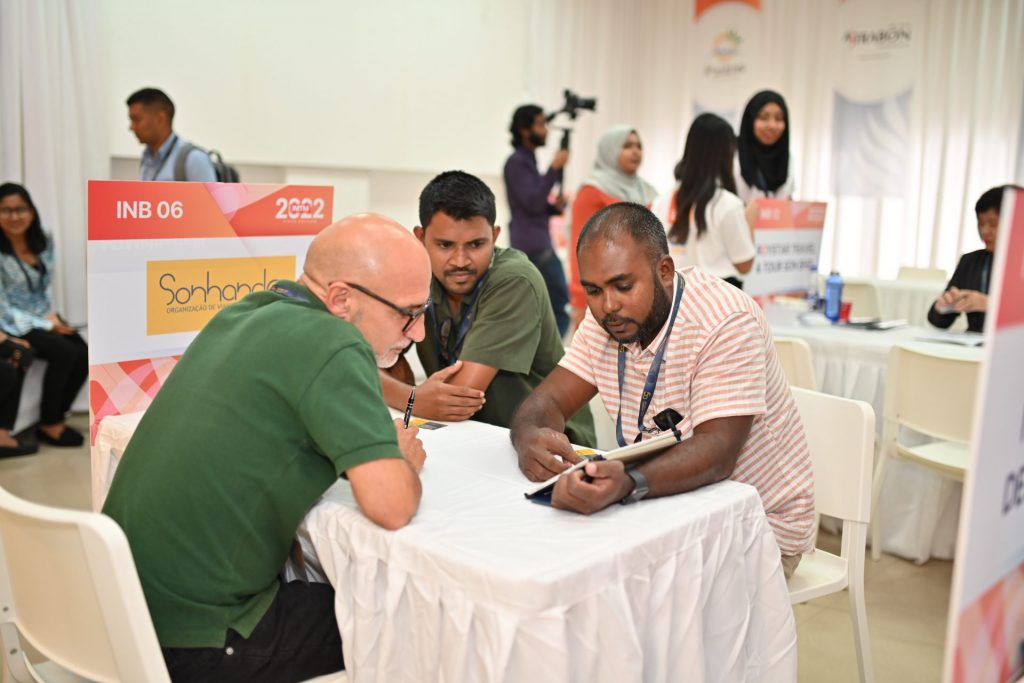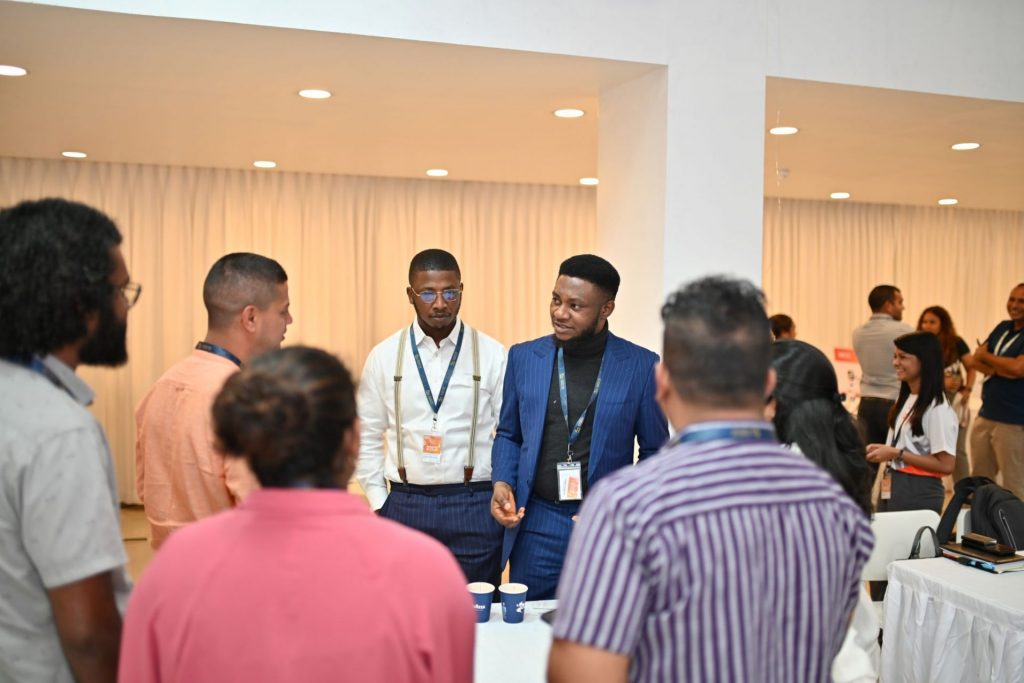 This year, IMTM had a total of 137 companies participating at the Fair. 35 of these were International Buyers from across 18 countries. In addition to this, this year saw 102 local companies participating as Trade Visitors. Below is a more detailed breakdown of the local participants who attended the Fair:
39 resorts representing 15 resort groups

6 hotels 

6 liveaboards 

20 guesthouses from across 15 islands

31 travel agents and tour operators
In addition to this, IMTM opened up the opportunity for Maldivian youth aspiring to join the tourism industry to visit the Fair. This gave all youth hoping to become entrepreneurs in the industry, hoteliers, travel agents, and more to introduce themselves to the industry members at the Fair and set their vision in motion. As such, students from the Maldives National University (MNU) visited the Fair whilst students from Billabong High International School participated as volunteers. IMTM hopes this gave them a good insight into the industry, a better understanding of the inner-workings of international travel fairs and empowered them to set their foot through the door to the industry.
IMTM wishes to be a medium that powers the tourism industry. It hopes the connections all participants made throughout the event will grow into long-term business relationships. The 2 days of the Fair saw tourism industry members from across the globe engaging in meetings, making new connections and strengthening existing bonds. In addition to this, IMTM hopes this Fair has provided all a great example of why the Maldives is the ideal destination for MICE tourism, as travelers can get the best of both business and leisure at the same place.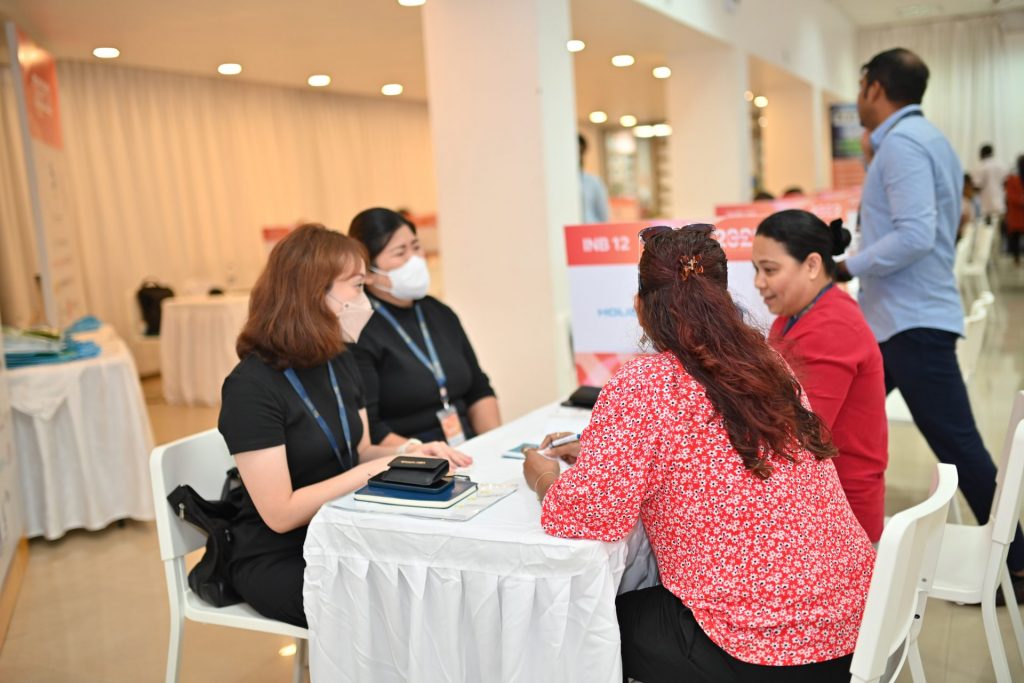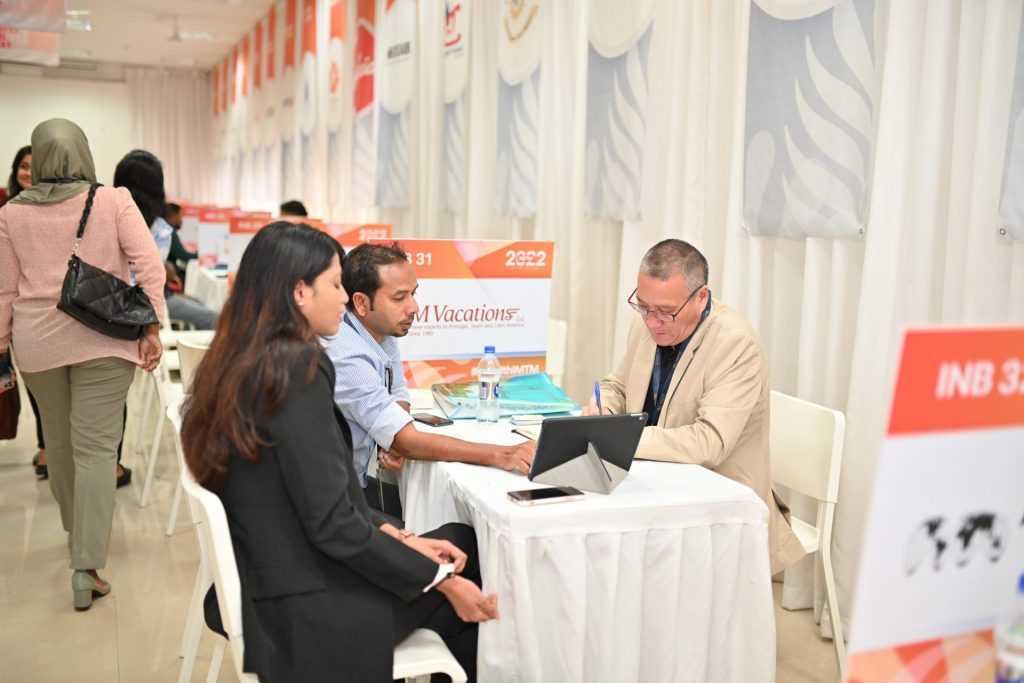 IMTM 2022 came to an end with a Gala Night at Kaani Beach Hotel, Maafushi. The night was one of celebration and a show of appreciation for the Partners of IMTM, as well as the International Buyers who traveled to the Maldives for the Fair. During the Gala Night, IMTM gave out appreciation plaques to all its Partners and International Buyers as a token of thanks for their contribution to this year's Fair. 
IMTM thanks its Main Partners, the Ministry of Tourism Maldives, MMPRC, Astrabon, Capital Travels and Tours, Jalboot Marine Services, Ace Travel Maldives, Turkish Airlines, Maldivian, Kaani Hotels, Kaimoo Hotels and Resorts, and Manhattan Business Hotels for their contribution to making IMTM 2022 a reality. Amongst its Main Partners, Mr. Yoosuf Riffath, CEO of Astrabon and Capital Travels and Tours and Mr. Ibrahim Asim from MMPRC gave out tokens of appreciation to the International Buyers attending the Fair. The night presented a warm end to IMTM 2022, with laughter and a vibrant atmosphere all around and gave everyone a good taste of the hospitality the Maldives is proud of.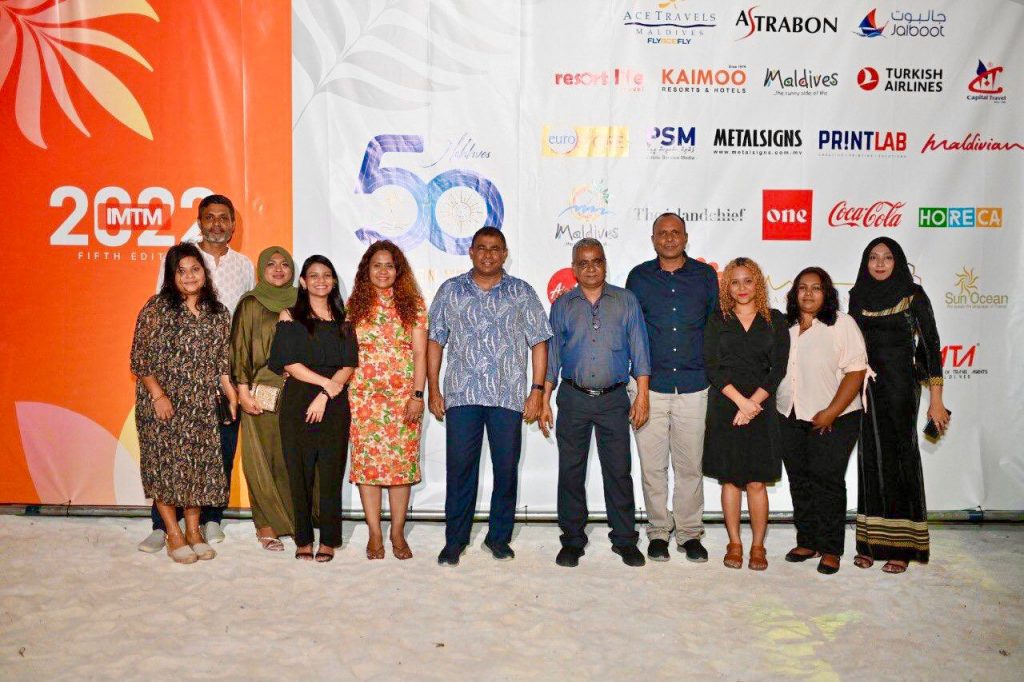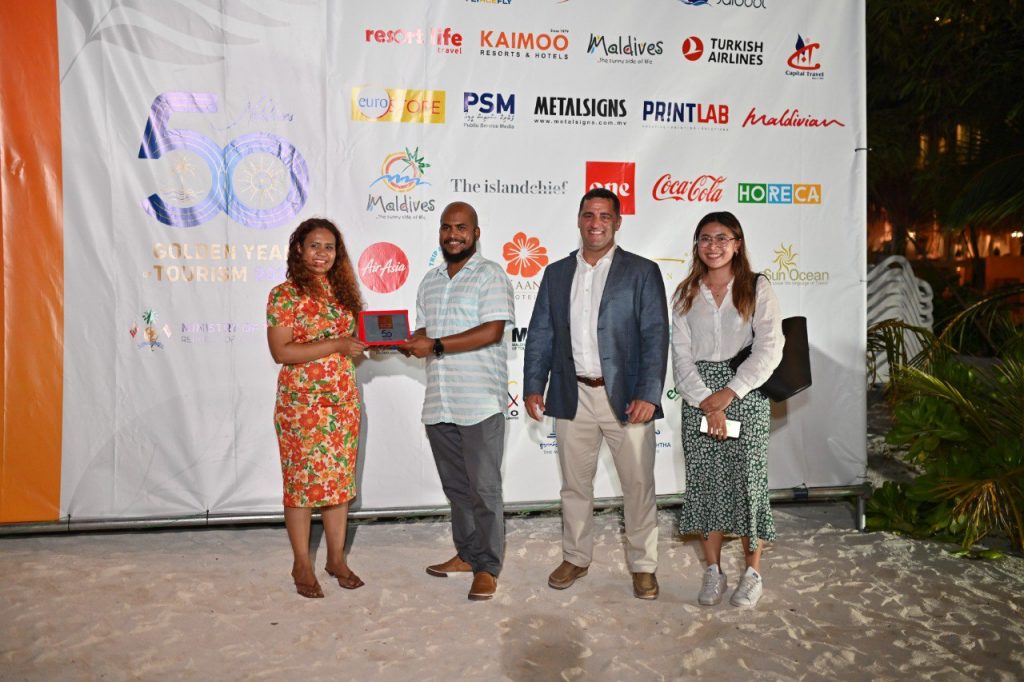 Following the 2-day Fair, IMTM took International Buyers who opted for the FAM trip package on familiarisation trips to resorts including Adaaran Select Hudhuranfushi, Fihalhohi Island Resort and Furaveri Island Resort & Spa. In addition to this, IMTM also took some International Buyers to Ecoboo Maldives, an upcoming sustainable boutique hotel in Vaavu atoll Thinadoo island, to give them a taste of local island tourism. The 4-days and 3-nights stay at Ecoboo served as a grand finale for IMTM 2022, with the IMTM team joining the international buyers for exciting adventures such as snorkeling at the famous Vaavu atoll shipwreck, swimming with nurse sharks, dolphin sunset cruise, night fishing and exploring nearby islands and sandbanks.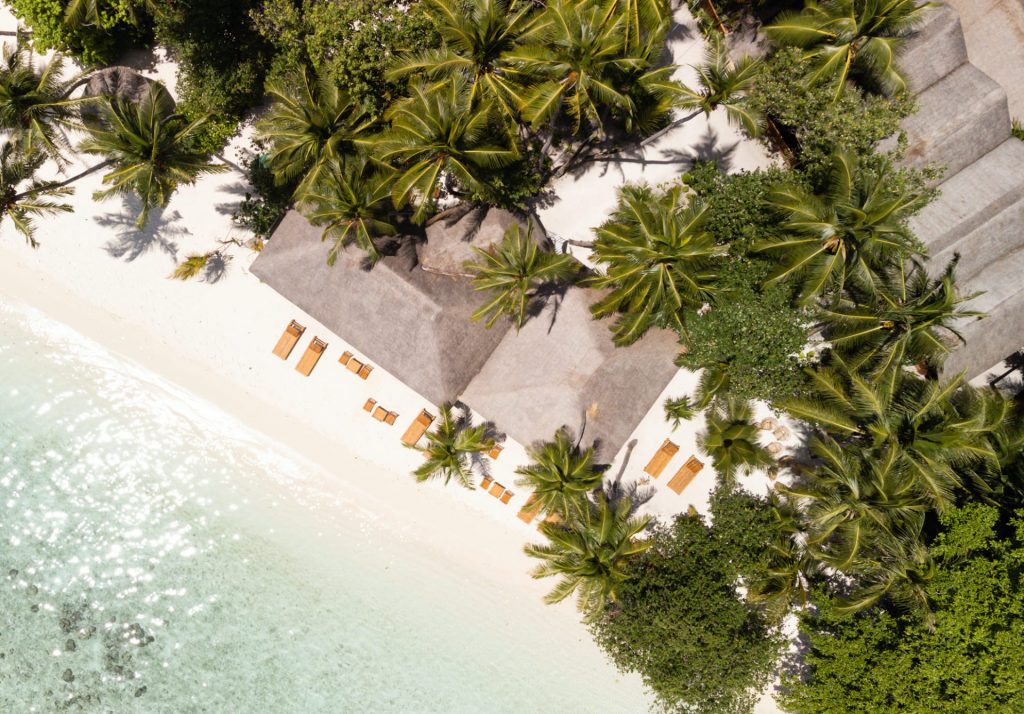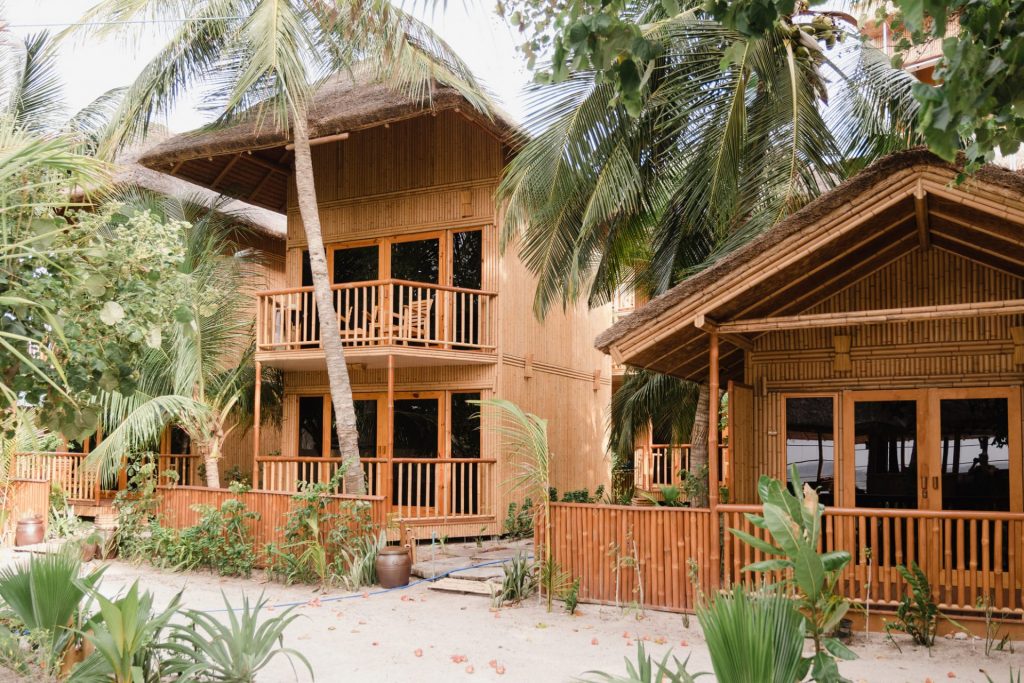 With this, IMTM would like to highlight it is a work in progress and always strives to provide a better experience for all the tourism industry members. In the past five years, it has been dedicated to bringing more opportunities for the local tourism industry by inviting more and more international agents from both existing and new markets. It has also been continuously working to promote the Maldives as a MICE destination and is delighted to be able to work with industry members to help the Maldives progress in this direction. IMTM aspires to bring forth an even better Fair next year and looks forward to welcoming more participants from local islands for IMTM 2023.