Male', Maldives, 5th October 2022 – Wizz Air Abu Dhabi, the ultra-low-fare national airline of the UAE has launched new flight operations to the Maldives yesterday. The maiden flight from the airline landed at Velana International Airport (VIA) yesterday at 4:50pm. 
Wizz Air will operate flights four times per week in October, on Tuesdays, Thursdays, Saturdays and Sundays. Flight frequency will be increased to six times per week in November, with daily flights commencing in December. The introduction of these new routes to offer  travelers the opportunity to explore marvelous destinations reflect Wizz Air's ambition to provide tourists and residents in the UAE and the region with hassle-free, affordable travel options.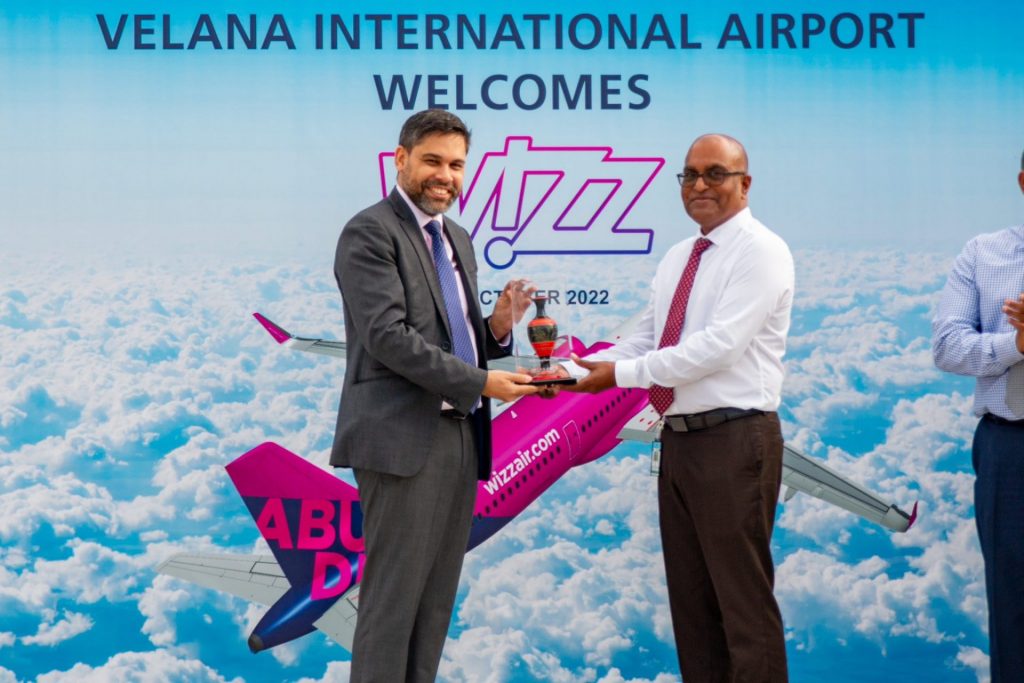 Wizz Air's senior executives landed in the Maldives on the maiden flight yesterday and were warmly received at the airport by the Minister of tourism, Dr. Abdulla Mausoom, Managing Director of Maldives Airports Company Limited (MACL) Mahujoob Shujau, and other MACL senior officials. 
The Minister shared a few words as he welcomed the latest addition to international carriers operating to the Maldives. He said, "With the extensive global connections UAE provides, the new route from Abu Dhabi will strengthen connectivity between the Maldives and the rest of the world." 
"And this enhanced connectivity between UAE Maldives, I welcome Emiratis and residents to travel to the Maldives and experience the Maldivian hospitality. More people can take advantage of this convenient link thanks to the direct flights between Abu Dhabi and the Maldives."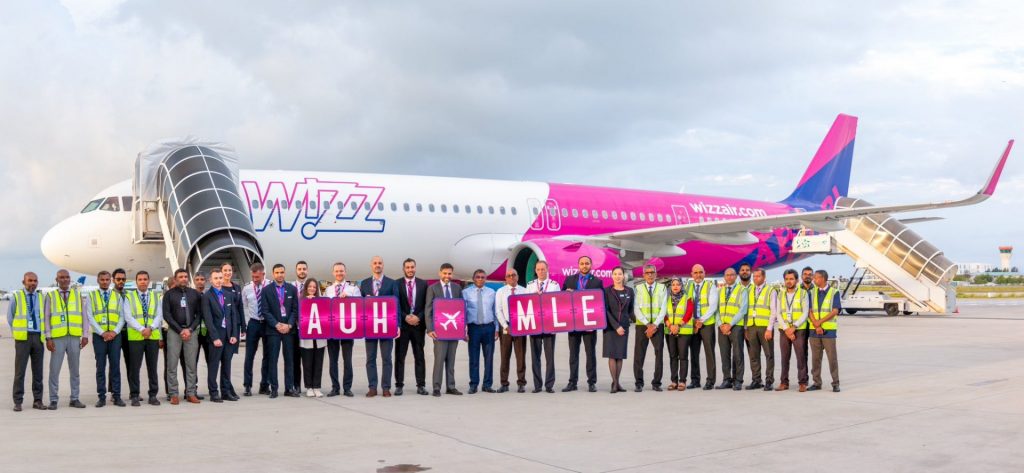 Michael Berlouis, Managing Director of Wizz Air Abu Dhabi said: "In line with our commitment to offer our customers world class low-cost travel experiences, we are excited to now be flying to this tropical paradise, unlocking new travel options for those not only within the UAE, but also for self-connecting passengers." 
He added Wizz Air is continuing to expand its routes with the aim of making Abu Dhabi a hub for aviation. Given that the Maldives is an ever-popular destination, this new route will, undoubtedly, help them connect more international tourists with the city, giving them the opportunity to stop off and explore the experiences available there. Furthermore, Wizz Air's flights to the Maldives will be operated by their fifth aircraft Airbus A321neo, which offers the lowest fuel burn, emissions and noise footprint.