Male', Maldives, 13th November 2022 – Trans Maldivian Airways (TMA) has been voted the World's Leading Seaplane Operator at World Travel Awards 2022. This is the eighth year TMA has been honoured this title, and the sixth year that it has won consecutively. This award is a testament to its success, as it means TMA's work is being recognised by travel and tourism professionals and consumers worldwide. 
The award was announced at a ceremony held at Al Bustan Palace, a Ritz-Carlton Hotel, Oman last week. The Deputy Manager of Business Development and Corporate Strategy of TMA, Aishath Alaa Abdul Hannaan received the award on behalf of the company.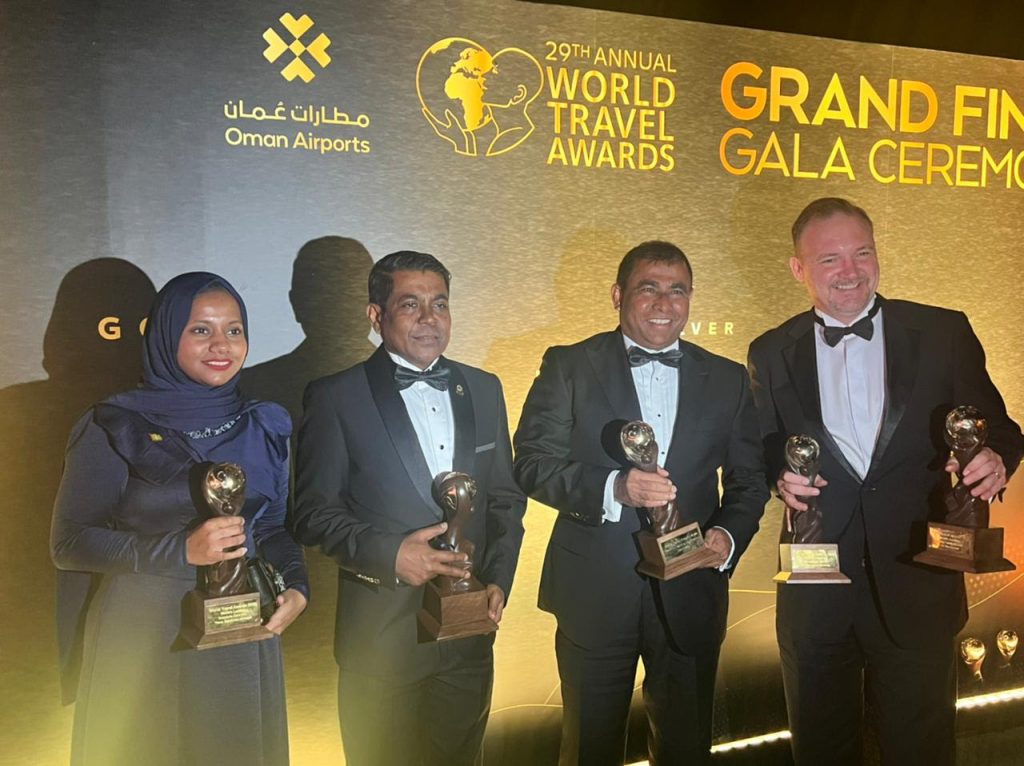 TMA has come a long way from its humble beginnings in 1993, when it started out with just 2 aircrafts. It has rapidly grown since then, and has over 500,000 passengers using its services every year. Following its inception, TMA has become synonymous with connectivity in the Maldives. Currently, TMA operates to over 80 resorts across 14 atolls in the Maldives and is responsible for majority of the resort transfers.
In addition to this, TMA is considered one of the most sought-after places to work in the Maldives. The company has been pushing boundaries in creating skilled employment in the aviation and the service sector in the country, and aspires to continue being a responsible partner to the holistic development of the Maldives for years to come.
It is a proud achievement for the nation as a whole to see how the oldest air services operator in the Maldives has risen to become the largest seaplane operator in the world.