Male' Maldives, 20th December 2022 – Coinciding this festive season and Easter holiday, Italian national airline Italia Traspoto Areo (ITA Airways) has resumed flights to the Maldives. The first ITA flight AZ 776 landed at Velana International Airport (VIA) on 18th December 2022 at 11:21 am (Local time). A water salute was presented to welcome the flight. The flights will be operated from Rome–Fiumicino International Airport to VIA in Male'.
Following the first flight; three weekly flights will be operated from 21st December until 22nd January 2023 and two weekly flights from 28th January 2023 until 15th April 2023.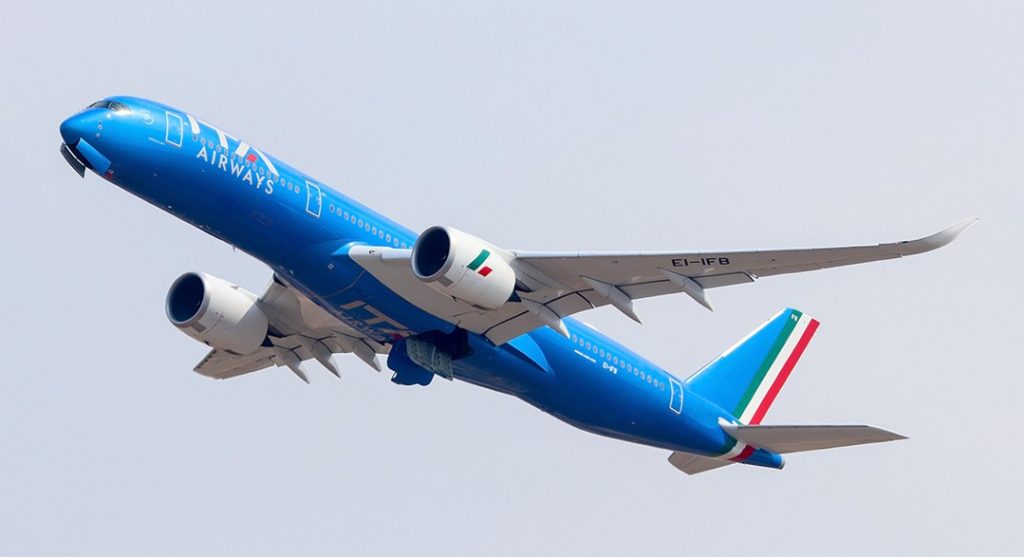 "We are proud and excited to inaugurate tomorrow ITA Airways flight from Rome and Fiumicino to Male', a new intercontinental connection which launches just a few days after the opening of the direct flights to Tokyo and Delhi" explained Emiliana Limosani, ITA Airways' Chief Commercial Officer.
He also said This connection aims at further developing our network by identifying destinations of greatest interest and with the highest potential not only for the final customer but also for business partners, tour operators and travel agencies. ITA Airways passengers will also be travelling to the Maldives with convenient connections not only from Italy but from all over Europe.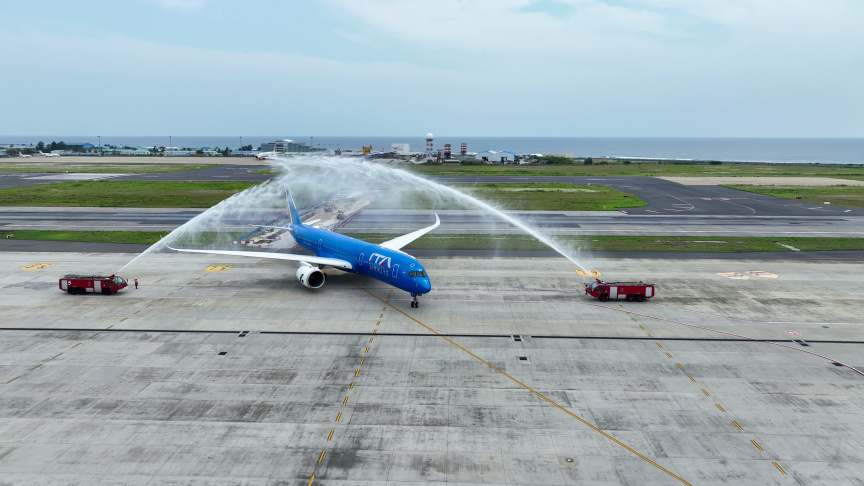 MMPRC CEO Thoyyib Mohamed remarked "We look forward to welcoming the Italian flagship carrier to the Maldives once again and we are confident that the increase in direct connectivity will boost arrivals during the holiday and winter season. Italy has always been one of our key markets, one of historical importance for the Maldivian tourism industry. Tourists from Italy were in fact the first to visit the Maldives when we started tourism development exactly 50 years ago and, today, we are really excited about this direct connection between the two Countries. Currently, Italy is the 5th market in terms of volume of arrivals with over 80,000 visitors (5.4% of the total market share)".
While Italian national airline ITA has started flights to the Maldives, Italy's Neos Airlines is operating flights to the Maldives from Malpensa and Rome in Italy. ITA Airways is the new national flag carrier of Italy and was established following the bankruptcy of the previous national carrier Alitalia.