Male' Maldives, 03rd January 2023 – The Maldives has welcomed the first tourist for the year to visit the Maldives. Every year, the Ministry of Tourism, MMPRC, MACL and other tourism industry members of the Maldives hold a special event to welcome the first tourist to visit the Maldives. The special events was held at Velana International Airport to welcome the first tourist to the Maldives this year, Nikolai Startikak from Russia.
While a large number of tourists visit the Maldives for new year holidays, Nikolai being among them traveled to the country with his family for the new year holiday. This is his first visit to the Maldives with his family and he received a 5night stay at Reethi Faru Resort. Other special gifts were also conferred to the first visitor of 2022, including gifts from MMPRC, the Ministry of Tourism, MACL and Dhiraagu.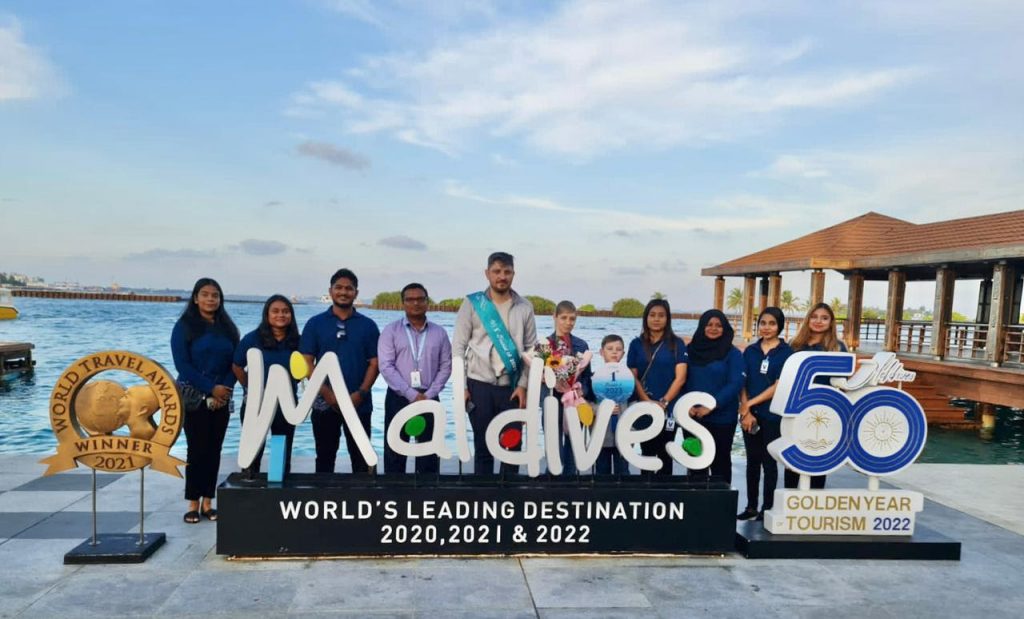 CEO & MD of MMPRC, Thoyyib Mohamed said that the efforts taken with the support of MMPRC and the Maldives Tourism Industry's concerted drive to provide visitors with options to relax and rejuvenate after the effects of the global pandemic bore fruit as hundreds of thousands of visitors flocked to the Maldives with the assurances of a safe vacation. Thanks to 'natural social distancing' as an archipelago nation, the safety of holidaymakers in the Maldives is further enhanced under our distinctive 'One Island, One Resort' as a result of the measures taken by the Maldives to prevent the COVID pandemic, the Maldives has been recognized as a safe place for tourists even during the COVID pandemic.
Thoyyib also said that the Maldives has been awarded award after award and the first tourist of 2023 is welcomed with a smile and determination to maintain the achievements of 2022. One of the biggest signs that indicate the confidence of tourists in the destination is the 'World's Leading Destination' title that the Maldives has won for the last three years.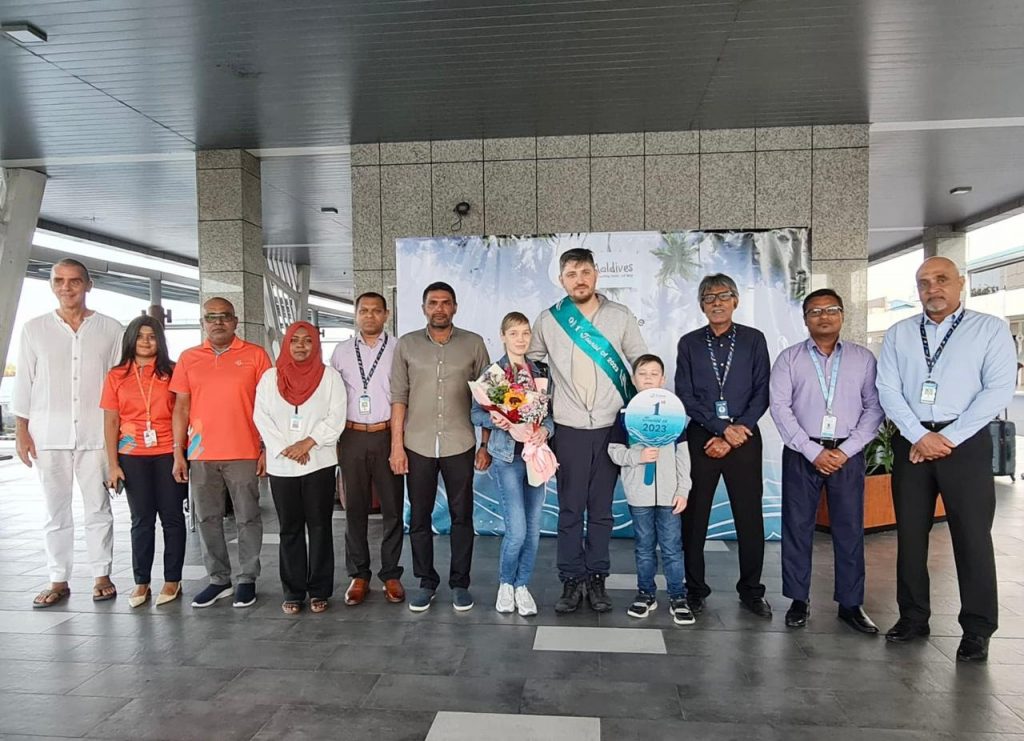 Last year, the national tourist arrival target of 1.6 million tourist milestone by HE President of the Maldives was achieved and the government said it was hopeful of breaking tourism records in the country. The government has set a target of attracting 1.8 million tourists to the Maldives this year. Prior to COVID pandemic, 1.7 million tourists visited the Maldives in 2019. 1.8 million tourists arrive in the Maldives, will be a record number of tourist arrivals in the Maldives to date.