Male' Maldives, 14th February 2023 – Maldives Marketing & Public Relations Corporation (MMPRC/Visit Maldives) has announced their participation in SATTE 2023, a premier business-to-business exhibition for travel and tourism trade professionals in South Asia. From 9th to 11th February, Visit Maldives showcased the unparalleled beauty and diversity of the Sunny Side of Life as a short-haul holiday destination for Indian travelers. The event was held in India Expo Mart in Delhi, India.
SATTE (South Asia's Travel & Tourism Exchange) 2023 provided an ideal platform for industry leaders and professionals to connect, network, and showcase their products and services. With a growing number of exhibitors and visitors, both domestic and international, SATTE has established itself as the premier networking forum for the travel and tourism industry in South Asia. A total of 81 representatives from 48 companies from the Maldives' tourism industry took part in the fair along with MMPRC.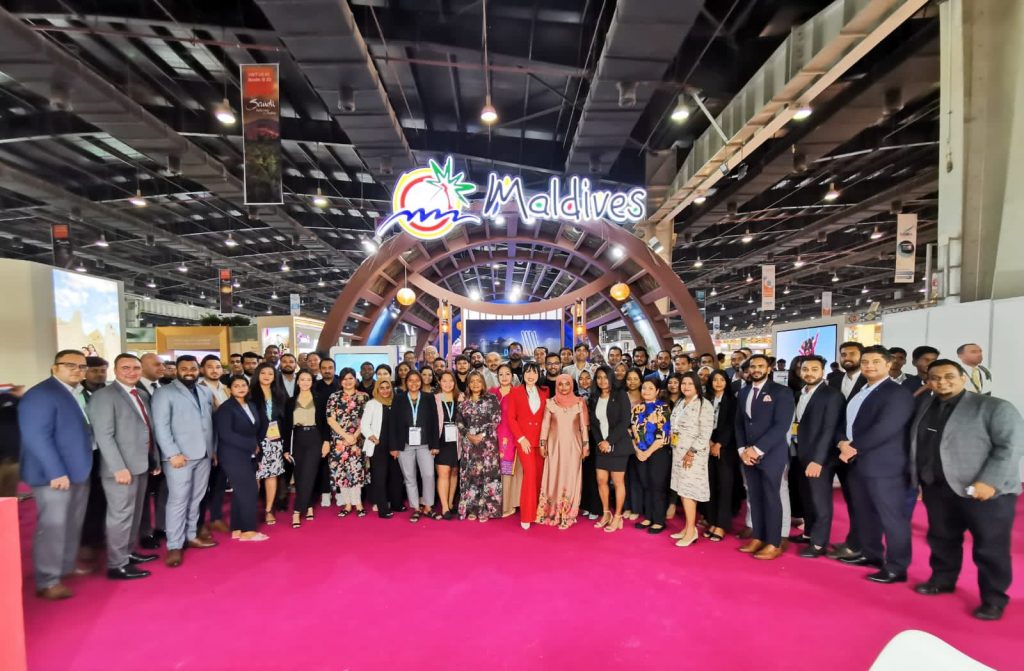 One of MMPRC's key objectives of participating in SATTE 2023 was to maintain destination presence in the Indian and wider South Asian market. It provided MMPRC the opportunity to share the latest information about the destination, the unique selling points of its products (resorts, hotels, guesthouses, liveaboards) and experiences with the participating travel trade representatives. A destination presentation was also given to travel trade visitors at the main SATTE presentation area on day two of the event. Through this event, industry partners had the opportunity to update the Indian market about their individual properties, unique offers, and more.
Visitors were able to take part in a range of activities at the Maldives stand at SATTE 2023, including destination presentations, meetings with key travel trade professionals and other partners, and influencer experiences. The destination presentation at the stand was given at a dedicated area designed to reflect MICE concept offers awaiting business travelers in the Maldives. Free holiday giveaways to the Maldives sponsored by Adaaran Club Rannalhi and Seaside Finolhu Baa Atoll Maldives were also awarded to lucky winners through a raffle draw held after the Destination Presentation at SATTE.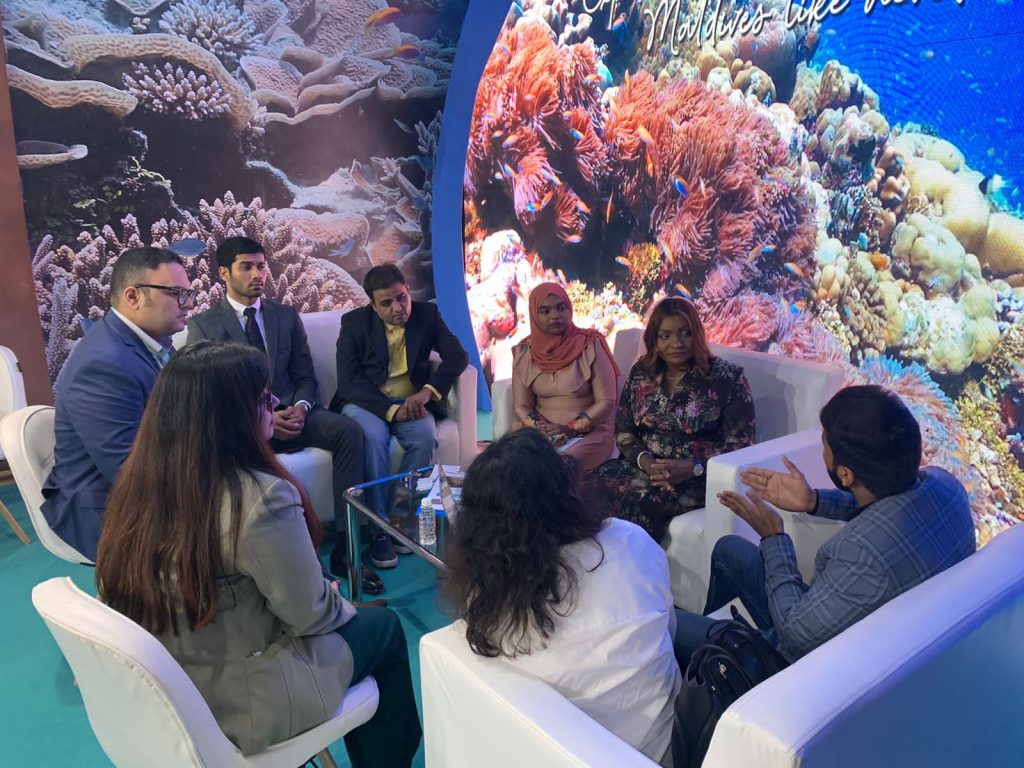 Additionally, MMPRC is proud to announce that the Maldives and MMPRC have been nominated for two prestigious categories of SATTE Awards, held on 10th February. The Maldives was nominated for the title of "Sustainable International Destination of the Year" and MMPRC was nominated for the title of "Best International Tourism Board". 
India was the top source market to the destination last year with 241,369 arrivals received by 31st December 2022, which is 14.4% of the total market share. MMPRC has been holding several promotional initiatives targeting this market to maintain destination momentum. This includes digital and social media campaigns; participation in major fairs and exhibitions; media interviews; ad campaigns; TV and online programmes; outdoor advertising campaigns; and familiarisation trips. Many such activities are planned to be held throughout 2023 for this market as well.