Male', Maldives, 02nd April 2023 – Trans Maldivian Airways (TMA), the World's Largest Seaplane Operator announces the latest addition to its fleet of DHC-6 Twin Otters, bringing the total number of aircraft in its fleet to 62. TMA plans to continue to expand its aircraft fleet in order to support the increasing tourism activity in Maldives
TMA's fleet expansion comes as a result of the growth of tourism in the Maldives, as the company strives to cater to the increase in tourist arrivals and new resort openings. Since the onset of the COVID-19 pandemic, TMA has acquired over 10 new clients, and is expected to serve even more with the upcoming new resort developments.
The year 2023 marks a significant milestone for TMA; marking the 30th year of operating seaplanes in the Maldives. Since the introduction of seaplane services to the Maldives in 1993, TMA has pioneered point-to-point connectivity in the country, and has given the tourism industry the confidence to expand to the outer atolls beyond Male'. As a result, TMA has played an instrumental role in transforming the Maldives into the world-renowned tourist destination it is today.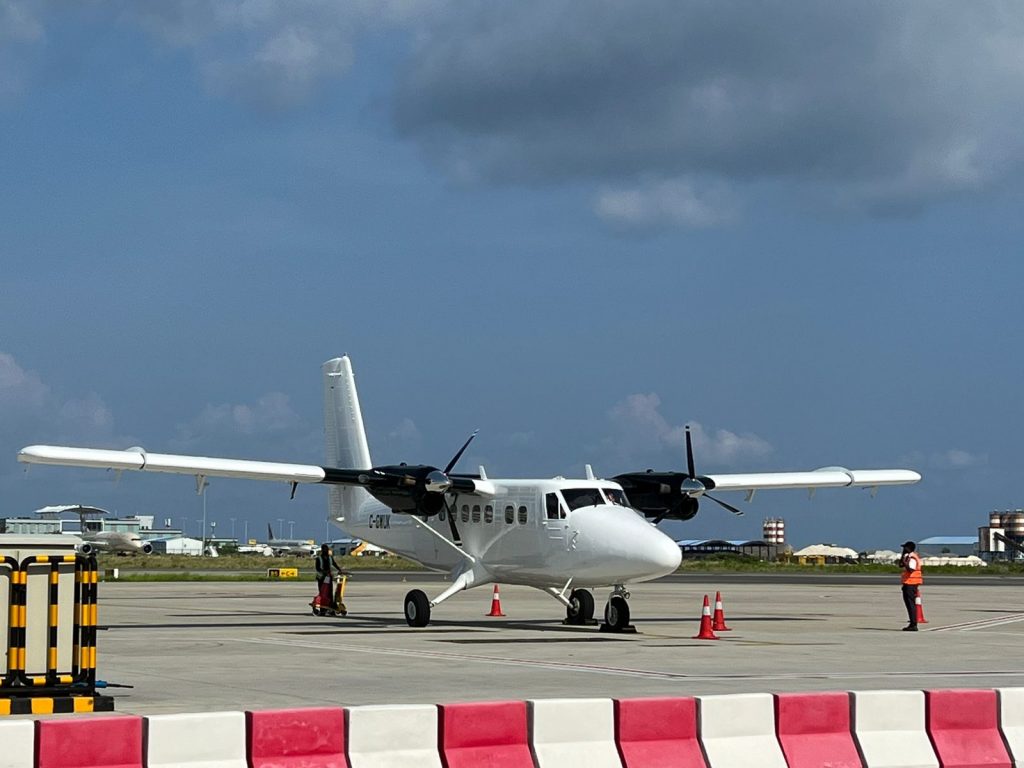 As one of the largest companies in the Maldives, TMA plays a crucial role in bolstering the tourism infrastructure and serves as the backbone of the industry in the country. Trans Maldivian Airways has come a long way since its inception 30 years ago with just two aircraft and four passengers. Currently, TMA transfers over a million passengers annually to more than 80 resorts across 14 atolls.
TMA's unwavering commitment to providing exceptional service has earned the company a reputation as the preferred mode of transportation for tourists visiting the Maldives. With the continuous expansion of its fleet and service standards, TMA is well-positioned to continue meeting the needs the of the growing tourism industry in the Maldives whilst maintaining trust and confidence among its guests who rely on the company as their Gateway to Paradise!