Male', 5th June 2023, Monday – The International Maldives Travel Market (IMTM) is pleased to announce the new dates for its highly anticipated 2023 edition. Originally scheduled to occur from 30th to 31st July, the event will now be held from 8th to 9th October 2023 (Sunday and Monday) in Hulhumale'.
IMTM is one of the most prominent travel and trade fairs in the Maldives, serving as a vital platform for the promoting the country's tourism industry. This year's event marks the sixth edition of IMTM and promises to showcase the Maldives as a world-class destination.
The decision to reschedule the event was made after careful consideration and in response to evolving circumstances and industry feedback. By shifting the dates to the new window, IMTM aims to ensure optimal participation from both international buyers and trade visitors, providing them with an enhanced experience.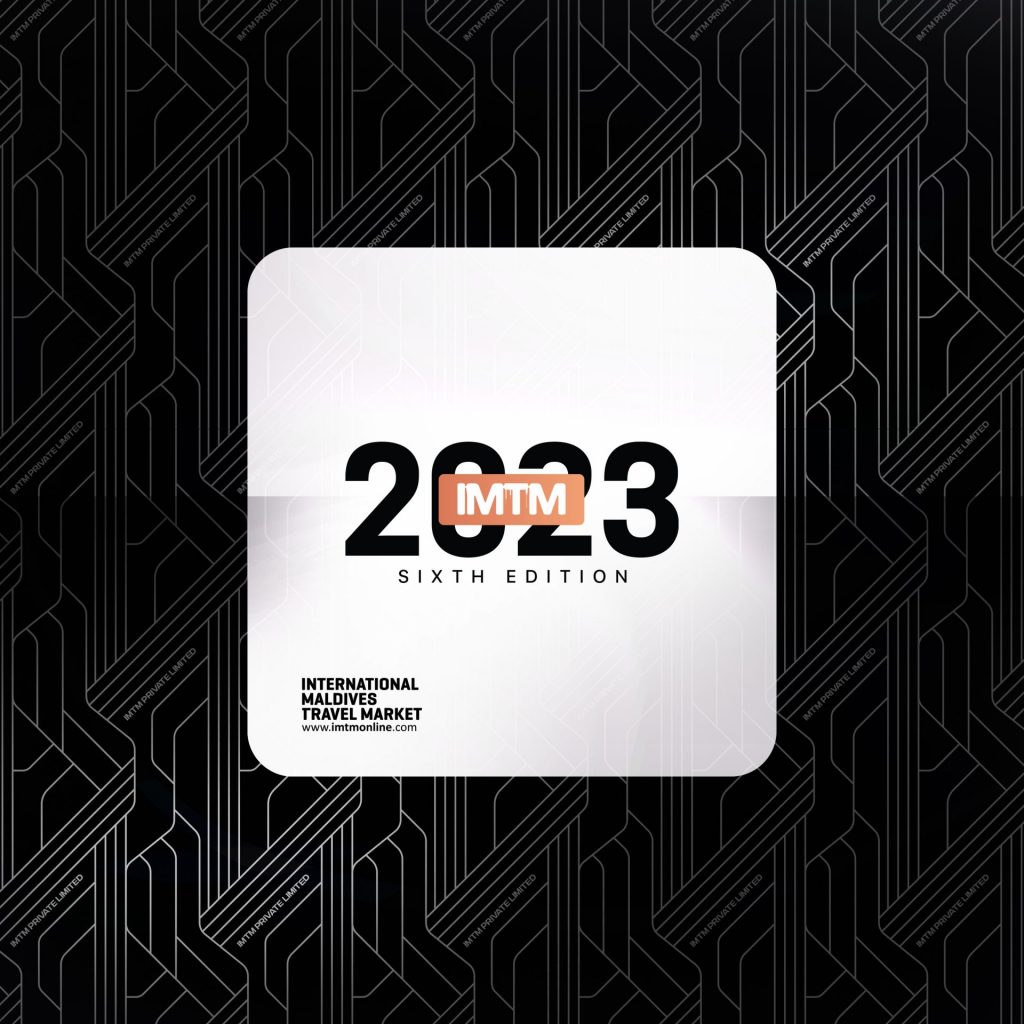 The updated dates will allow IMTM 2023 to host over 100 International Buyers from 35 different countries, along with more than 800 Trade Visitors. Attendees will include representatives from various accommodation providers, including resorts, hotels, guesthouses, liveaboards, homestays, dive centers, local travel agents, and tour operators. The event will also welcome support businesses of the industry as exhibitors.
IMTM 2023 presents an excellent opportunity for industry stakeholders to explore new business prospects, establish valuable connections, and stay updated on the latest trends in the tourism sector. The event promotes both inbound and outbound tourism, highlighting the Maldives' commitment to sustainable tourism practices and its position as a premier MICE (Meetings, Incentives, Conferences, and Exhibitions) destination.
The IMTM organizing committee remains committed to delivering an exceptional event, fostering meaningful collaborations, and driving the growth of the Maldives' tourism industry. The rescheduled dates will ensure a successful and impactful gathering that showcases the country's progress and potential.
For further information, including participation inquiries and sponsorship opportunities, please visit the official IMTM website at www.imtmonline.com or contact the organizing team at [email protected].