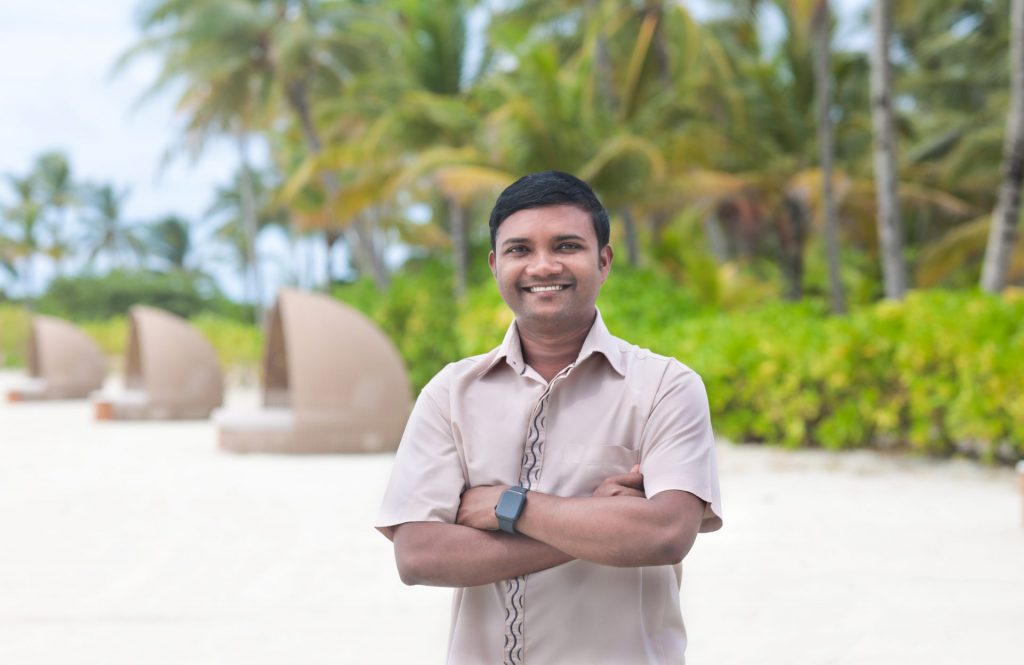 Male', Maldives, 4th July 2023 – Luxury private island retreat Kuda Villingili is delighted to announce the appointment of Abdulla Alim, as the Marketing Communications Manager. With over six years of experience in the hospitality industry including two years' experience in a luxury resort, Alim brings a wealth of experience and a passion for marketing that is set to elevate the resort's marketing strategies and positioning.
As the Marketing Communications Manager, Alim is responsible for developing and implementing comprehensive marketing campaigns and strategies while working closely with PR Representatives, fostering brand awareness, and nurturing relationships with media partners and key stakeholders. With his creative approach to digital marketing and PR, Alim is poised to elevate the resort's brand positioning and drive innovative strategies to attract discerning travellers from around the world.
Prior to joining Kuda Villingili, Alim was at Vakkaru Maldives for two years, handling marketing, social media and PR-related activities while maintaining a strong brand positioning and digital presence of the luxury resort. Alim also played a crucial role in the pre-opening and post-covid re-opening as a Cluster Marketing Executive in the largest integrated leisure resort destination, CROSSROADS Maldives, where he looked after the overall marketing aspects of Hard Rock Hotel Maldives, SAii Lagoon Maldives, Curio Collection by Hilton and CROSSROADS Maldives.
"We are delighted to welcome Alim to Kuda Villingili family. With his extensive experience and passion for marketing, Alim is expected to bring fresh and innovative ideas to Kuda Villingili team, helping the resort to maintain its position as a leading resort in the Maldives," said Amjad Thaufeeg, Director of Commercial.