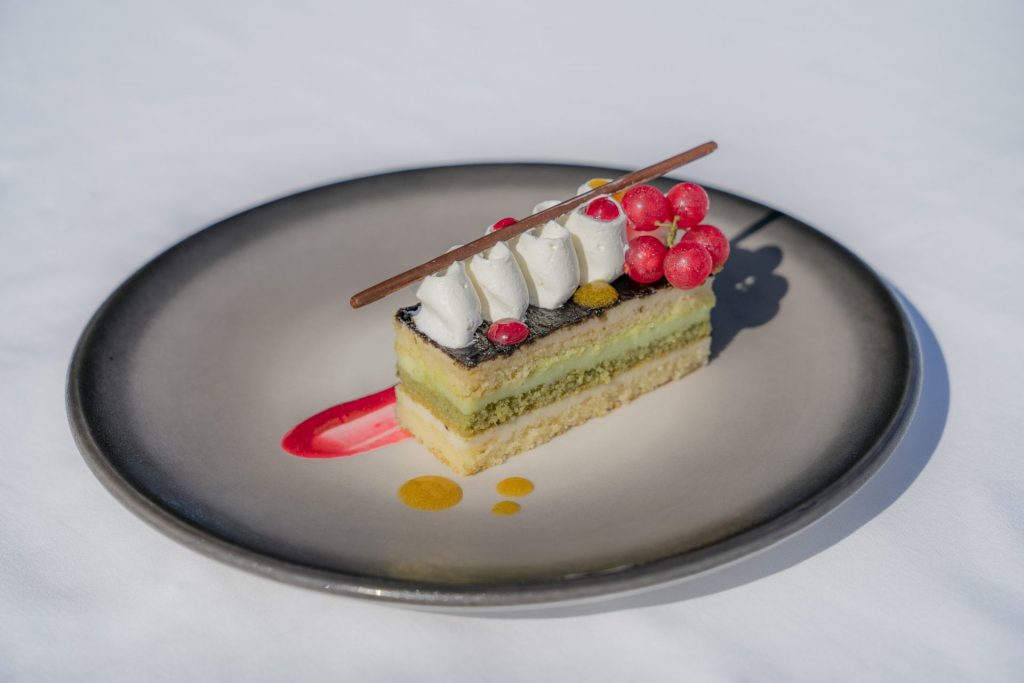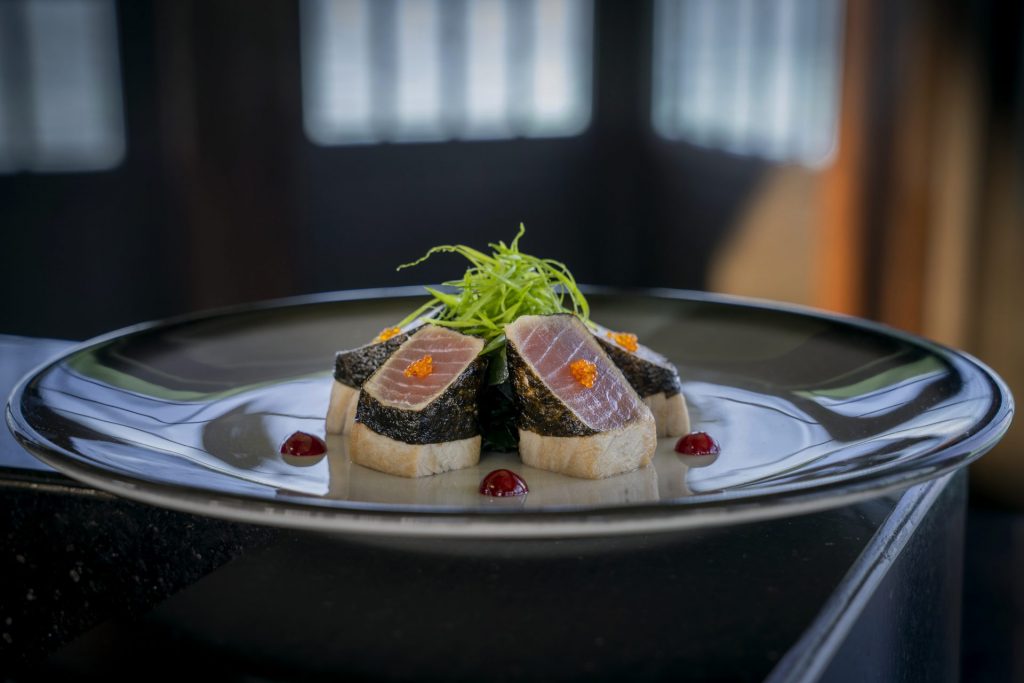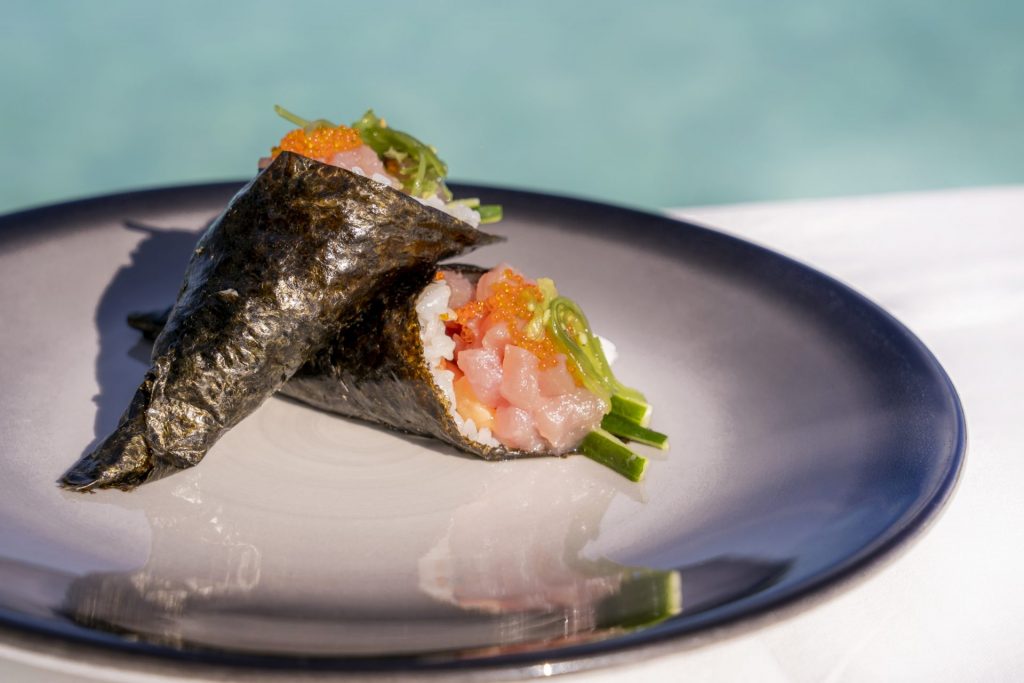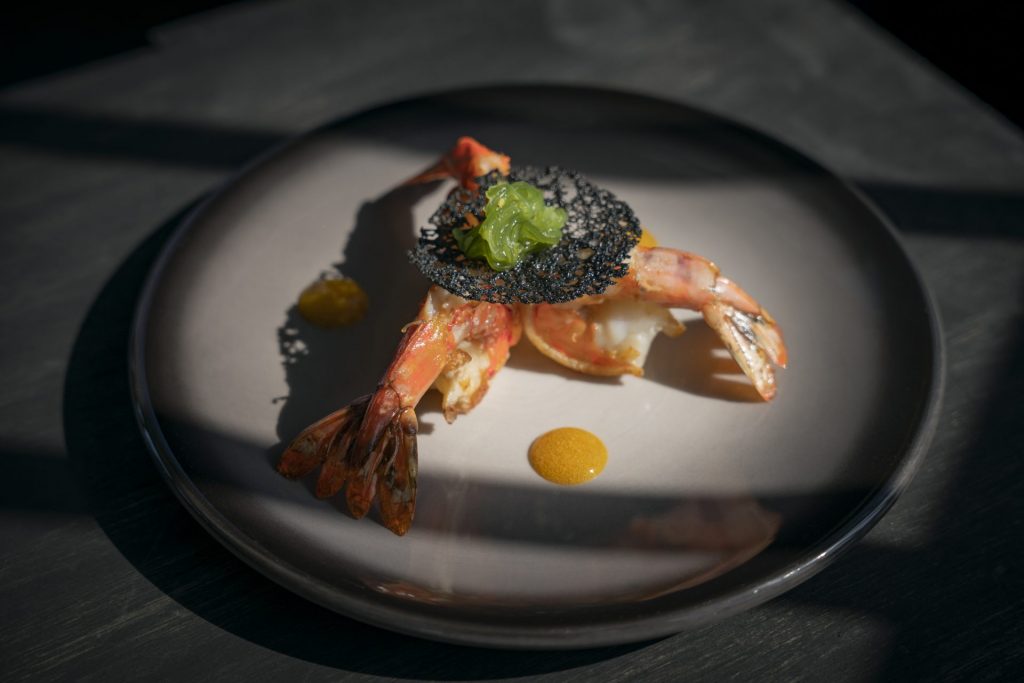 Male', Maldives, 31st July 2023 – Nova Maldives, the bright new star resort in the Maldives, introduces its exquisite seaweed menu, a true celebration of the ocean's wonders. Fusing innovation and a deep appreciation for the marine environment, Nova presents an unrivalled dining experience at its overwater Teppanyaki restaurant, Mizu.
Nestled amidst the crystal clear waters of South Ari Atoll, with awe-inspiring views of the Indian Ocean, Mizu captivates guests with a fusion of ocean delicacies and seaweed flavours.Each meticulously crafted dish embodies a blend of culinary expertise and a commitment to healthier, sustainable dining.
Guests embarking on this gastronomic journey will be greeted with an array of starters bursting with flavour, such as Temaki rolls featuring flying fish roe, white snapper marinated with passion fruit and green cucmber,and crispy mushroom and wake dumplings known as Gyoza. Soup lovers will savour the Japanese clear broth Kombu with root vegetables, tofu, and Katsuobushi, showcasing the umami flavours of seaweed.
The main courses are a testament to the artistry of Nova's culinary team, delivering a sublime and appetising experience. Guests can indulge in the succulent vegetable Yaki soba noodles with hijiki and tender baby chicken complemented by a seaweed apple sauce. Elevating the dining experience further, the men boasts tantalizing options like wakame crusted beef steak and salmon filet rolled in Yaki Nori, as well as fresh prawns glazed with Miso-yuzu sauce and chuka wakame.
No culinary journey is complete without a sweet finale. For a sweet treat, the coconut and pandan flavoured layer cake with Nori and spirulina ice cream will tantalise guests' taste buds.
Executive Chef Sanjeet Gopeeexpressed his passion for providing guests with unparalleled gastronomic experiences, stating: "At Nova, we constantly strive to push the boundaries of traditional cuisine andpromotesustainability and health-conscious dining. By embracingthe incredible versatility of seaweed, we not only deliver exceptional flavoursbut also contribute to our guests' nutrition. Seaweed is packed with essentialvitamins such as A, B, C, and E, Omega-3 fat, and minerals such as iodine, calcium, iron, zinc, and magnesium, offering numerous health benefits, including reducedinflammation, enhancedenergy, support bonehealth, hormonal balance, and even cancerprevention. Our guestsare in for a flavourful voyageand a superfood experience.
"Nova's refined seaweed menu is a testament to their dedication to creating memorable moments for guests, immersing them in the magnificence of the ocean while promoting sustainable and health-conscious dining.