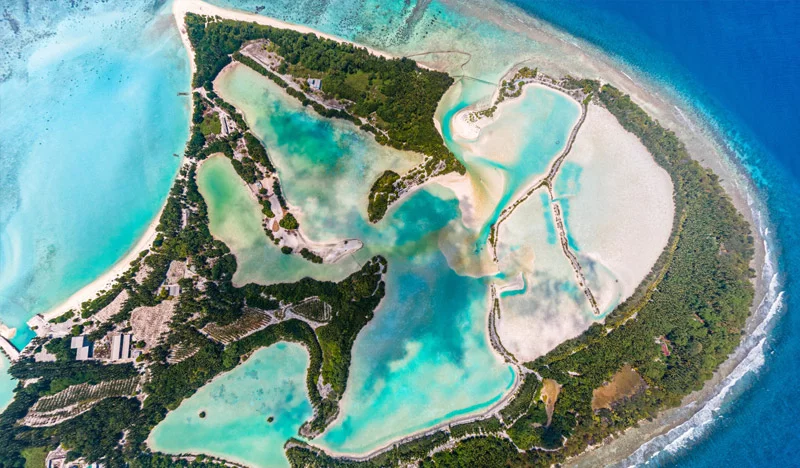 Male' Maldives, 22nd August 2023 ‒ The Maldives Tourism Ministry has initiated the bidding process for the development and operation of resorts on two islands situated in the northernmost Bodu Thiladhummathi region. This exciting opportunity has been officially announced in the ministry's gazette, inviting prospective investors to submit their proposals.
These two islands, HA. Medhafushi and Sh. Nalandhoo, have been strategically designated for tourism expansion. During a recent campaign visit to Bodu Thiladhummathi, President Ibrahim Mohamed Solih revealed the decision to open up bids for resort development on these islands, a significant move aimed at enriching the tourism offerings in the area.
HA. Medhafushi, the first island, covers an area of 11.74 hectares and is intended to accommodate a minimum of 120 beds. Parties interested in participating in this venture should be prepared to provide a Land Acquisition Cost (LAC) of USD 875,000 and demonstrate a financial capacity of USD 2 million.
Sh. Nalandhoo, the second island, sprawls over an expansive 63.99 hectares, with plans for a minimum of 200 beds. Prospective developers for Sh. Nalandhoo are required to submit an LAC of USD 1 million and demonstrate a financial capacity of USD 10 million.
To ensure the commitment and credibility of bidders, a bid security of USD 50,000 is expected.
Important dates for the bidding process include an informative session scheduled for August 30 via Zoom at 11 am. Those interested in attending this session are advised to send an email to [email protected] by 12 pm on August 29.
The deadline for submitting bids is set for September 21 at 10 am, and for any questions or clarifications regarding this announcement, interested parties can submit their queries via email before 1 pm on September 17.