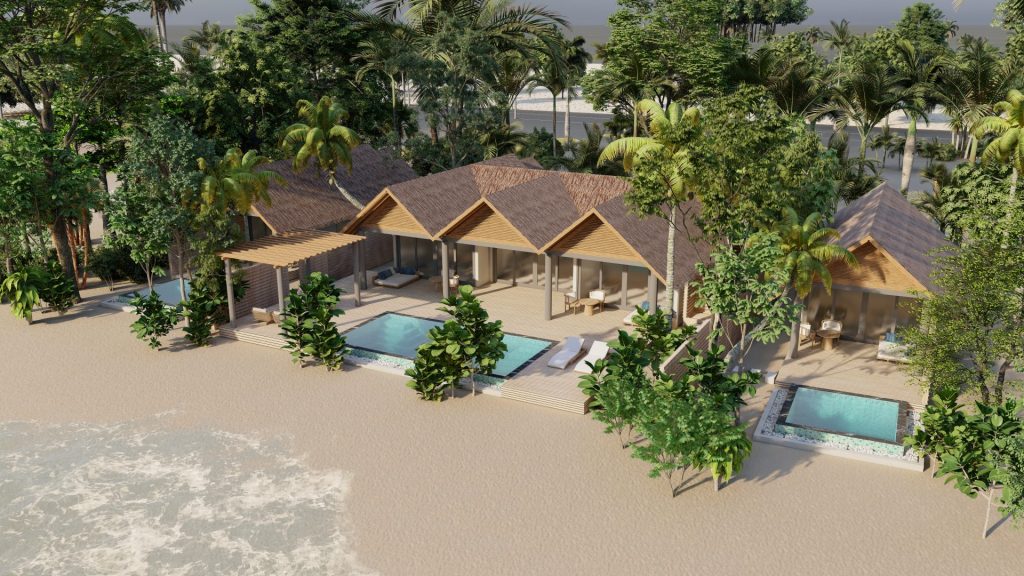 Male', Maldives, 18th September 2023 – Vakkaru Maldives is constantly elevating its offerings and has introduced a new, adaptable Beach Pool Residence to its collection of luxurious accommodations. This addition has significantly increased its appeal to luxury travelers seeking a top-tier beach retreat. These new accommodations are open for booking starting from December 1, 2023. The Three and Four Bedroom Beach Pool Residences offer versatility to cater to the preferences of guests. They provide the perfect solution for groups that require both privacy and communal spaces, making them ideal for families, couples, or groups of friends traveling together.
Nestled within a lush natural environment, the Beach Pool Residence boasts an elegant design that seamlessly blends with its surroundings. The indoor and outdoor living spaces are both opulent and spacious, featuring floor-to-ceiling glass doors that lead to a private sundeck and pool. From here, guests can savor breathtaking views of the private beach and the vast ocean beyond.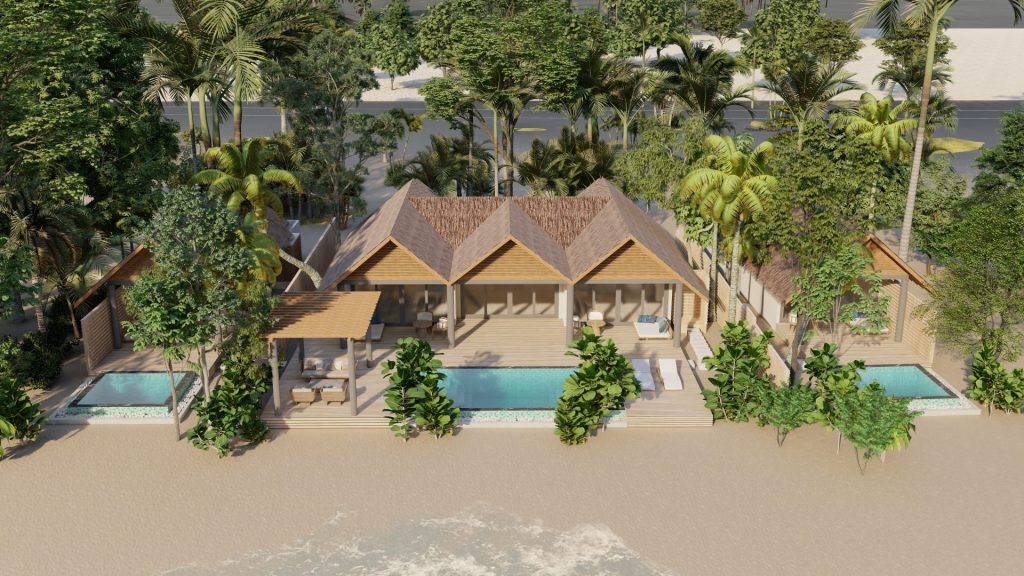 When booked as a three-bedroom residence, this expansive space spans over 450 square meters and comfortably accommodates up to six adults and three children. The main residence features a newly enhanced two-bedroom unit with a generous 42-square-meter swimming pool and a spacious terrace with an outdoor gazebo. The third bedroom is located in the adjacent Beach Villa with a Plunge Pool and also features a 12-square-meter whirlpool. Each of the three bedrooms offers a perfect blend of privacy and flexibility, with ensuite bathrooms, outdoor showers, and private terraces with direct beach access.
For those seeking even more space, the Four Bedroom Beach Pool Residence, sprawling over 570 square meters, is the largest option on the island. It can accommodate up to eight adults and four children. This residence is centered around the enhanced Two Bedroom Beach Pool Residence, and it is flanked by two one-bedroom Beach Villas with Plunge Pools on each side. This arrangement allows guests to enjoy the freedom of their own private spaces while still having a vibrant communal area in a stunning beachfront location.
The new Beach Pool Residence at Vakkaru Maldives is open for bookings from December 1, 2023, with rates starting at US$9,600 per night for three-bedroom accommodations and US$12,500 per night for four-bedroom options. To make a reservation, please reach out to [email protected].