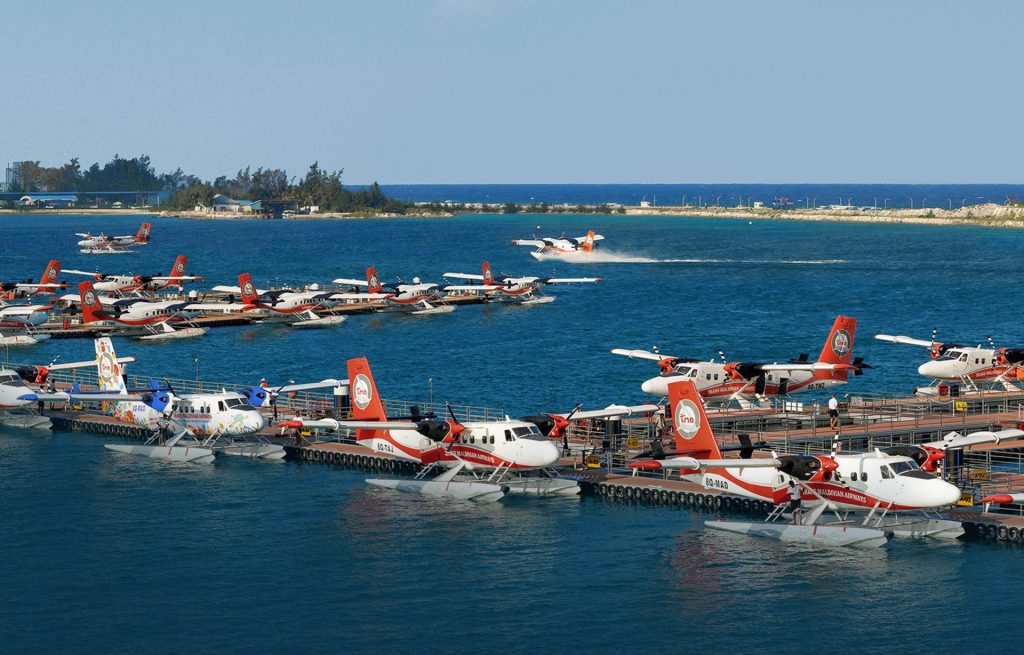 Male' Maldives, 15th November 2023 – Trans Maldivian Airways (TMA), the world's leading seaplane operator, celebrates a remarkable milestone with the arrival of its 65th aircraft. This addition to TMA's impressive fleet underscores the airline's commitment to innovation, service excellence, and continuous growth in the thriving Maldivian tourism industry.
TMA's expansive & versatile fleet presently includes 11 Resort Branded Aircraft & 2 VIP Configured Aircraft, catering to varying needs and service levels of its esteemed resort partners, ensuring a seamless and personalized experience for every traveler. As the most experienced airline for tourist transfers in the Maldives, TMA remains committed to a customer-centric approach. Collaborating with globally acclaimed brands in the hospitality landscape, TMA offers customized transfer solutions, providing travelers with an unforgettable start to their dream vacation in the Maldives and a bird's eye view of the heavenly archipelago.
Celebrating 30 years of connecting paradise-bound travelers, TMA stands as a trailblazer that has revolutionized the travel landscape in the Maldives. Since introducing point-to-point connectivity in 1993, TMA has played a pivotal role in transforming the Maldives into a globally acclaimed island holiday destination. As the number of resorts increases, TMA is dedicated to providing partners with greater Blexibility and a range of tailored services, positioning itself as a vital partner in the growth and success of the Maldivian tourism industry.
Shubham Moondhara, TMA's Head of Corporate Strategy & Business Development remarked, "In welcoming our 65th aircraft, we are not just expanding our fleet; we are solidifying our commitment to providing unparalleled service, fostering innovation, and contributing to the continuous growth of the Maldivian tourism industry. This milestone reBlects our dedication to setting new standards for seaplane excellence, ensuring that every journey with Trans Maldivian Airways is not just a Blight but an extraordinary experience. As we celebrate 30 years of connecting travelers to paradise, we remain steadfast in our mission to be the Gateway to Paradise for over a million passengers that travel with us every year, offering a seamless, personalized, and unforgettable journey."
In 2023, TMA continues to be recognized as an industry leader, receiving prestigious awards such as "Indian Ocean's Leading Tourist Transfer Provider (Air)" at the South Asian Travel Awards 2023 and "Indian Ocean's Leading Seaplane Operator" at the World Travel Awards 2023. Additionally, TMA is nominated for the "World's Leading Seaplane Operator" at the World Travel Awards 2023 for the 10th consecutive year, showcasing its unwavering commitment to excellence.
Trans Maldivian Airways looks forward to exciting prospects ahead, anticipating further growth, and continuing to be the Gateway to Paradise for travelers seeking the ultimate Maldivian experience.