Photo Credit: Adaaran Resorts
Adaaran Resort has launched Coral Replantation Project "Save The LUNGS Save The OCEAN", in the mission to save the lungs of the planet.
The project was launched on 5th June 2020 in celebration with World Environment Day and World Ocean Day and aims towards caring for the environment and giving back to the planet. The resort took the best of the luxury time during this lockdown, towards engaging in sustainable activities to save our beautiful oceans. The research done for the coral project is conducted with the support of our official dive partner "Dive Point" Dive with Friends.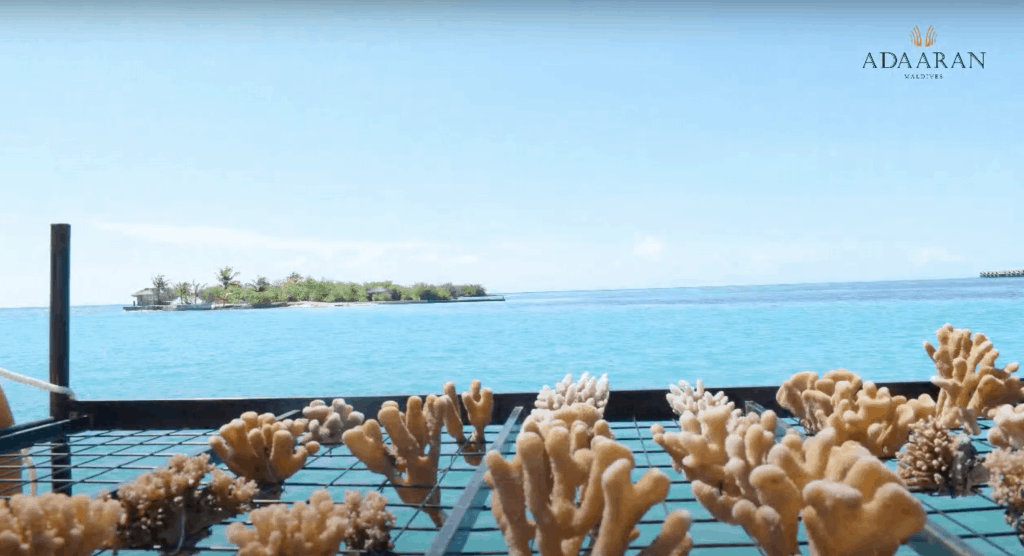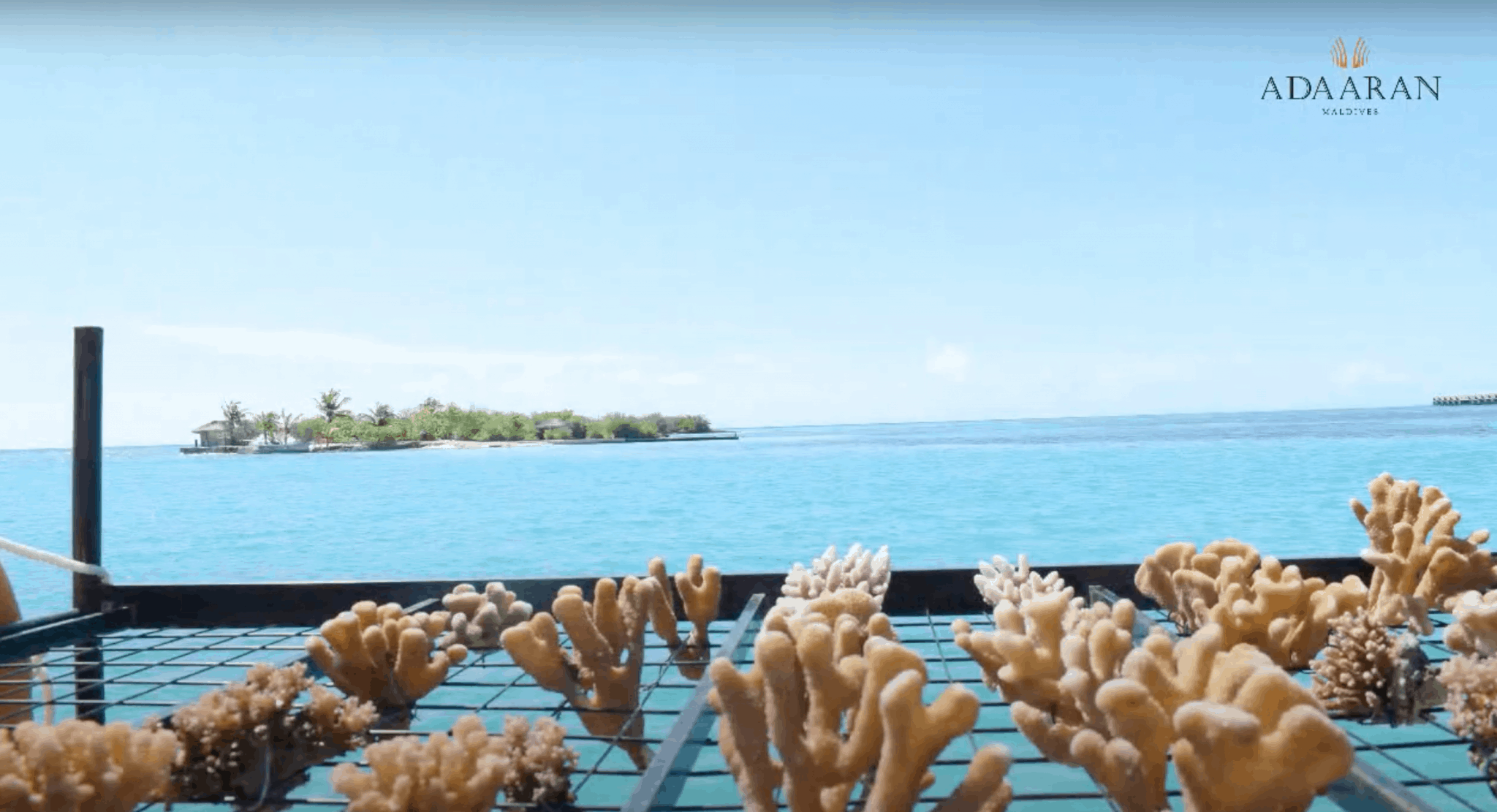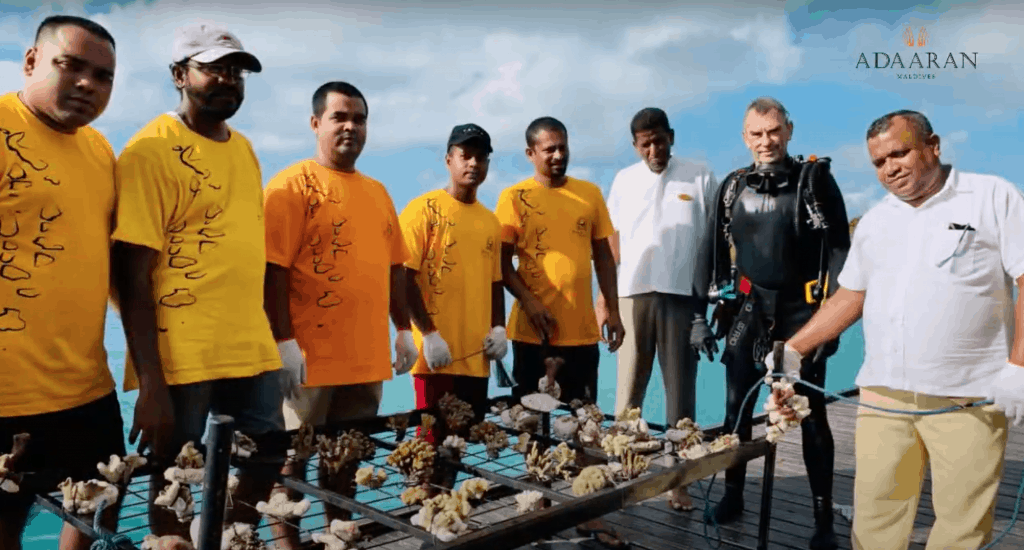 The project was led by the resort base leader, Andi. "Dive Point" Andi counts 9 years of experience in the waters of the Maldives and his work experience spans across Europe, Egypt, the Philippines, and Mexico. He is immensely passionate about corals and is in constant search for the best ways to regenerate corals in a sustainable manner.
Andi said "Corals are a very sensitive and beautiful creatures that can be found underwater and each coral behaves in their own unique way, in tandem with the ever-changing environment. We help them to grow and multiply while using different ways to fix corals. The selection process of these corals took quite a while and this included the aspect of research on the house reef and lagoon. Soft and leather corals we give dead corals and reef stone as a solid substract and metal cages for the hard corals. We believe that continuous monitoring is the key to the success in their growth."
According to the Adaaran resorts, the discarded beds and iron trees were dressed carefully in selected and nurtured corals. The selection of the corals took a number of months when it came to research on the house reef and lagoon.
Adaaran resorts started their suitability journey in 2016 "Green Dive", by signing the sustainability pledge underwater at Adaaran Hudhuranfushi. Since then the resort has launched several projects and this project will add another milestone to their longstanding sustainability best practices of the resort chain.
As the Maldives is made up of just 1% of land area and 99% being underwater. Adaaran resorts urge visitors to experience the beauty which remains in this beautiful 'waterpark'. All Adaaran Resorts are Travelife Gold certified.