The world's largest travel website, TripAdvisor, has soft-launched a new platform that matches travelers with a network of qualified 'Travel Designers' who create tailored holidays.
The service brand "Reco" is currently being beta-tested in the United States and is accessible via both desktop and smartphone app for Apple devices.
A one-off introduction fee of US$199 is required to be paid by the client to Reco. It covers unlimited on-platform messaging and phone calls with the Travel Designer, a personalized travel plan, booking services for accommodations and activities, restaurant recommendations, and support.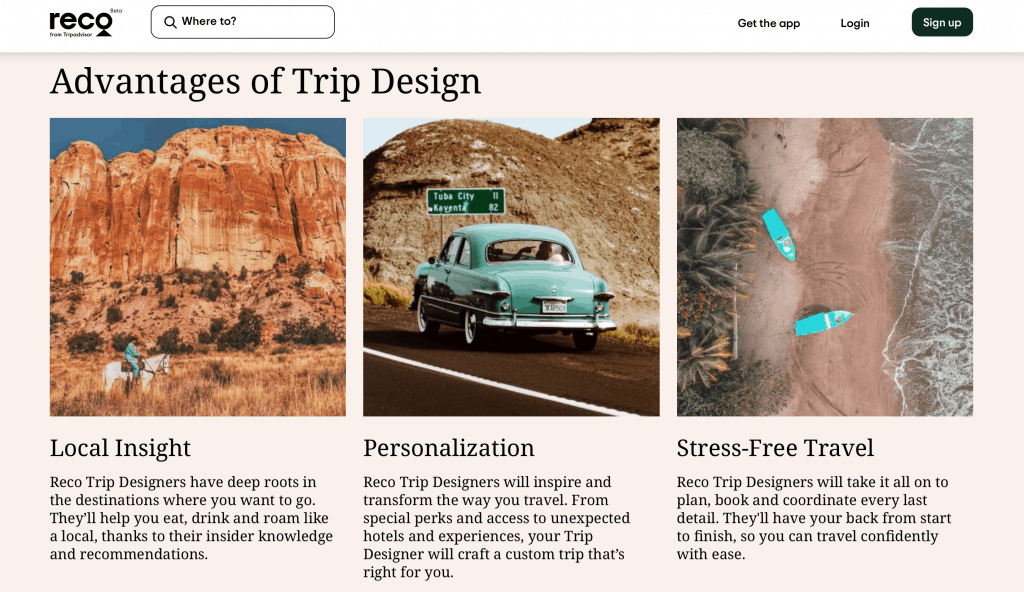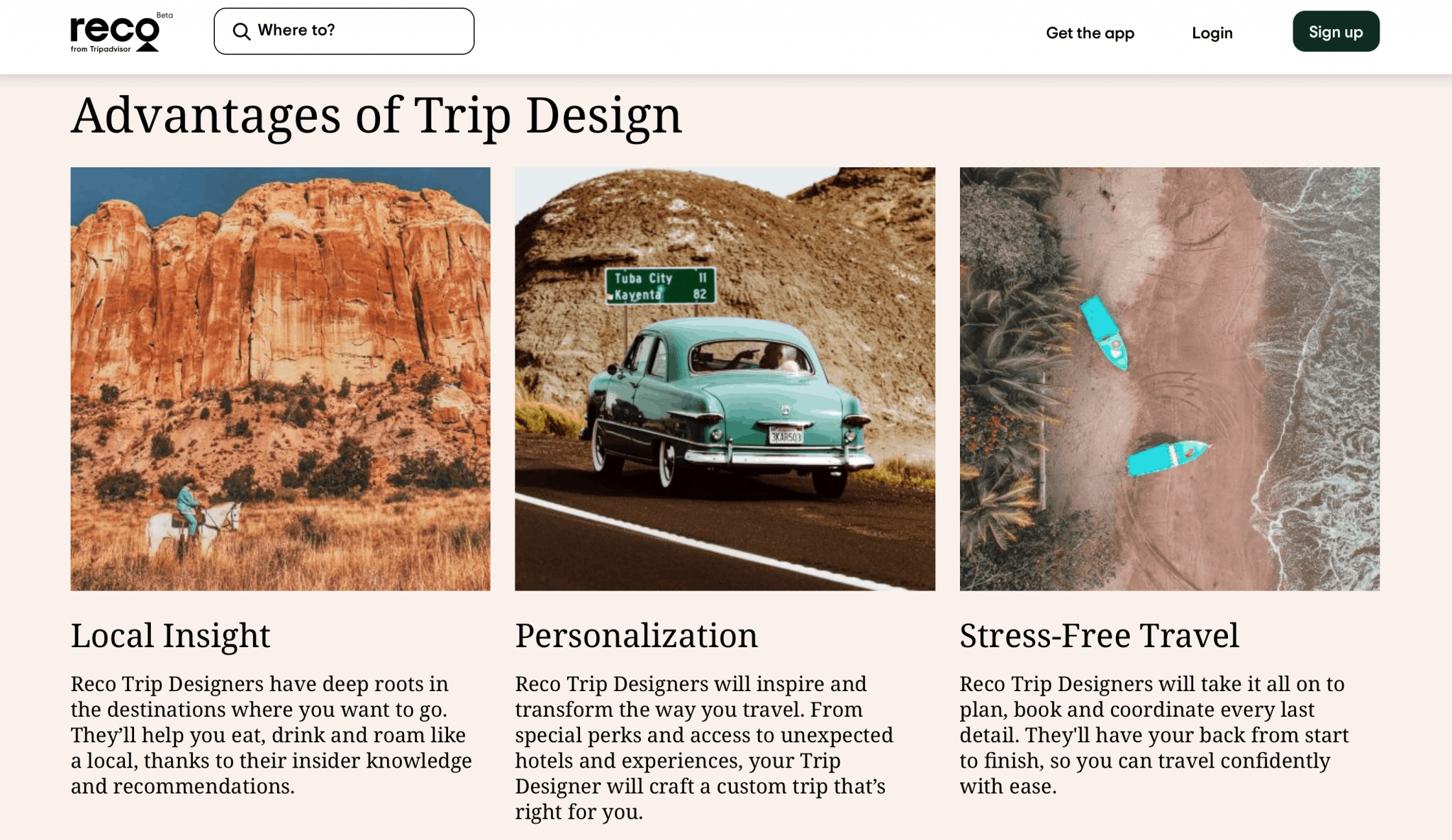 The service offers a range of search criteria that pinpoints specific travel specialists who will be able to assist the customers. The search requires desired holiday destination, travel dates, duration, style of holiday, budget, and interests (including luxury), which the platform uses to find a list of suitable matches to assist with curating custom itineraries.
As of now, the Reco website has listed around 200 Travel Designers, in which almost all are based in America and some of which are members or affiliated with luxury networks such as Virtuoso. The list also includes other industry veterans with 30-plus years of experience as travel agents who are specialists in niche areas and destinations, such as weddings, adventure, and food and wine. The remaining are less experience but are building up their expertise.
The travel designers listed on the website have provided a bio to promote their experience and knowledge, with their favorite trips and tips, and features references and perks of booking with them, as well as feed into their Instagram profiles.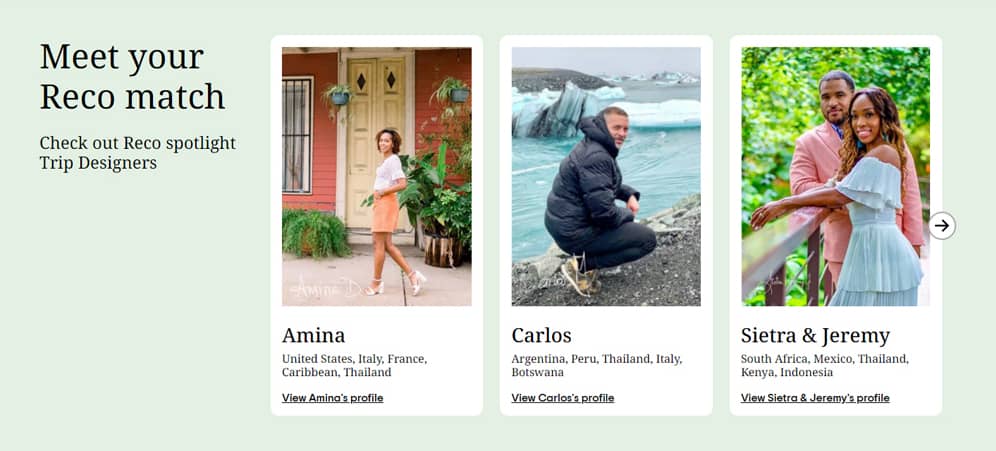 The official website of Reco states that it provides the community with a trusted source to help you get back out there and travel confidently. Moreover, it reassures that with Reco's expert Trip Designers and their deep roots and connections in the places within the travel and hospitality industry will offer its users ongoing support through any bumps in the road.
"We are travel professionals, tapped into a global network of partners and providers who can not only grant access to unexpected experiences and special perks but supply us with intel on how things look on the ground. We can plan, book, and coordinate every last detail. But right now, it's also critical to have a trustworthy advocate who can step in to help if things take an unexpected turn," states the website.