Photo Credit: Seefromthesky
The Google search data has revealed nationalities' most wished holiday destination for the year 2021 and the Maldives is the top holiday destination for Europeans.
According to Google Trends online searches for '2021 holiday' have increased by an incredible 124% since the end of March, which is the result of people using the time of the lockdown to research their next gateway. 
The data was illustrated into a map by luxury holiday firm Kuoni, which analyzed the most-searched 2021 holiday destinations for 131 countries.
The Maldives has an average of 6000 monthly searches among the UK and European countries, which shows that it is the most popular destination for the 2021 desert island escape.
Dean Harvey, marketing director at Kuoni, said. "With various stages of lockdown still the case for many places around the world, it's not surprising that lots of us want to book something to look forward to. It's fascinating to see how popular destinations differ from country to country and the upturn in Google searches matches the upturn in 2021 bookings we've seen in recent weeks, with Maldives holidays being booked the most,"
Mexico and Bali are also popular among holidaymakers in the UK and Europe.
According to the global data results, Americans to Japan and Australians to Fiji. In Asia, the UAE and Canada are joint top as the most commonly Googled destinations for 2021 and the UAE is also No1 in Africa. In contrast, Peru is the most popular 2021 destination in South America.
On world map illustrated country names have been supplemented by its residents' most yearned-for destinations for 2021.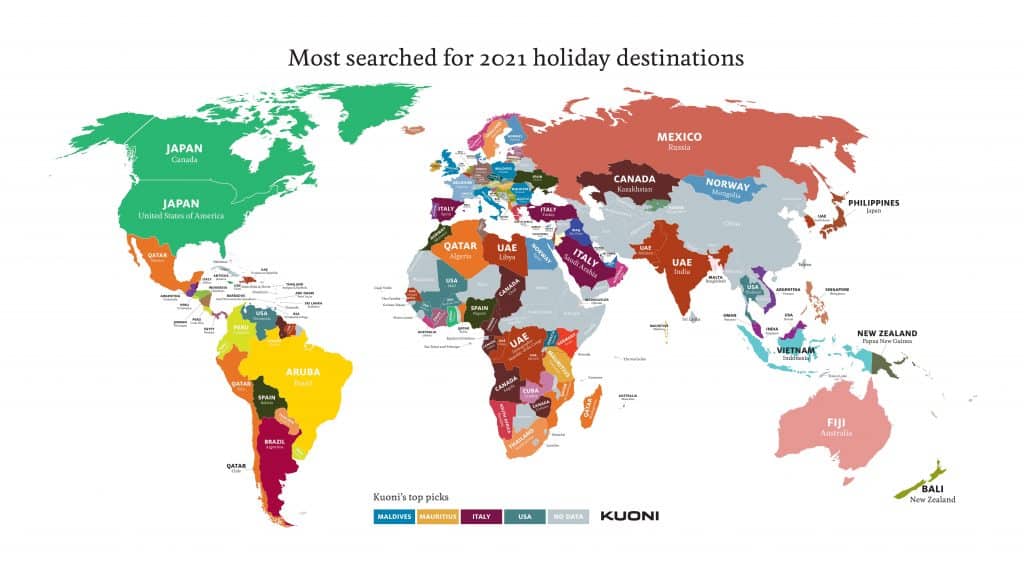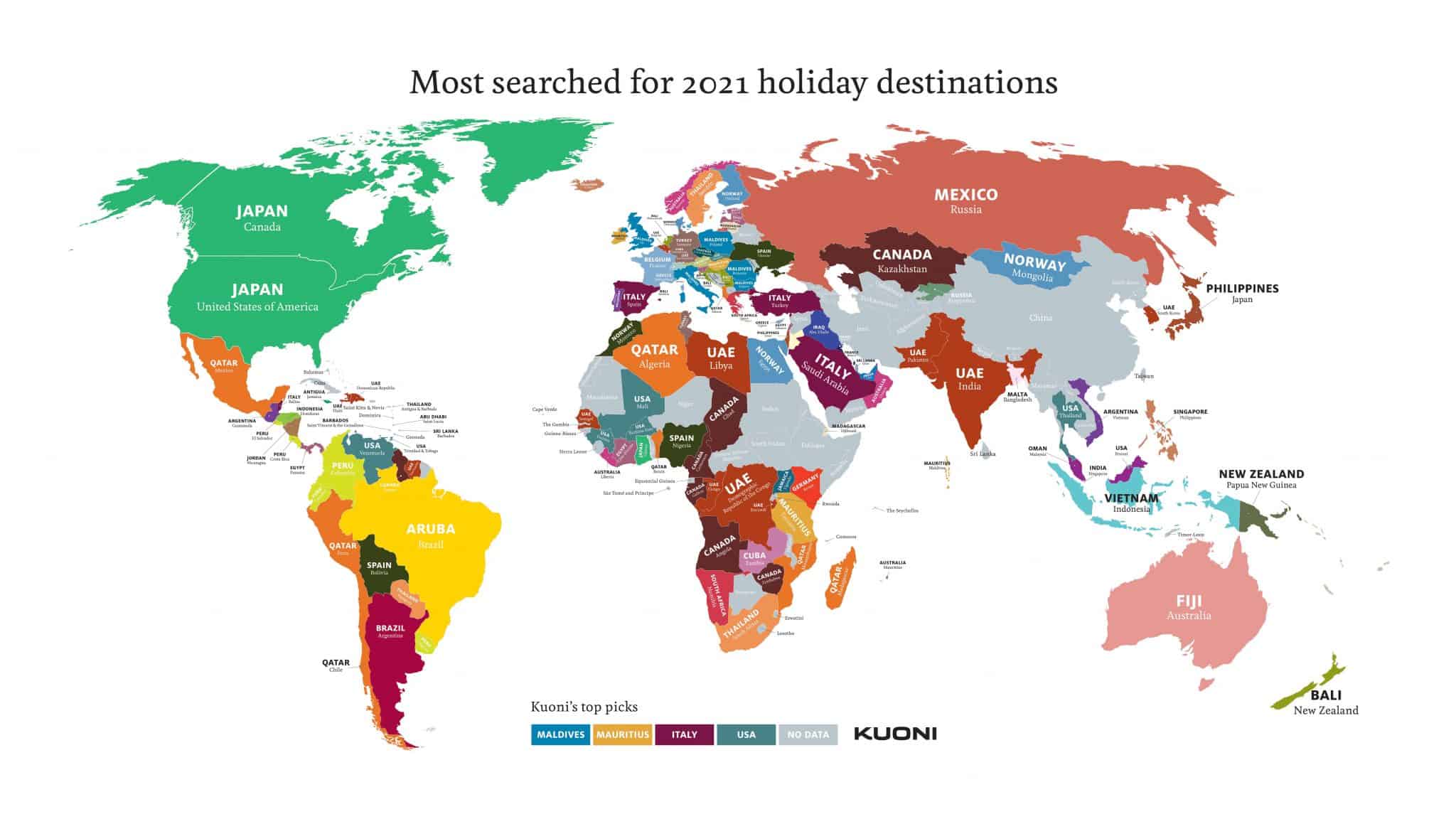 This comes as a positive development as the Maldives reopens its international borders tomorrow (15 July).  The government has allowed Resorts and hotels on uninhabited islands as well as liveaboard vessels to resume operations once the borders reopen, and guesthouses and hotels located on inhabited islands will be allowed to reopen on August 1.