As the Maldives resumes welcoming back tourists, The Resident Maldives Resorts offers "Treat yourself or a loved one" vouchers that let guests save more and enjoy their holiday at the resort.
The offers can be applied at Resident Maldives Resorts Falhumaafushi and The Residence Maldives Dhigurah, which let guests book now and indulge more with additional credit with each purchase of the resort vouchers.
• Purchase US$ 500 and get an additional 10% credit
• Purchase US$ 750 and get additional 15% credit
• Purchase US$ 1000 and get additional 20% credit
The voucher is valid until 31 October 2021 and can be redeemed for accommodation, F&B, recreational activities, and spa treatments during their stay.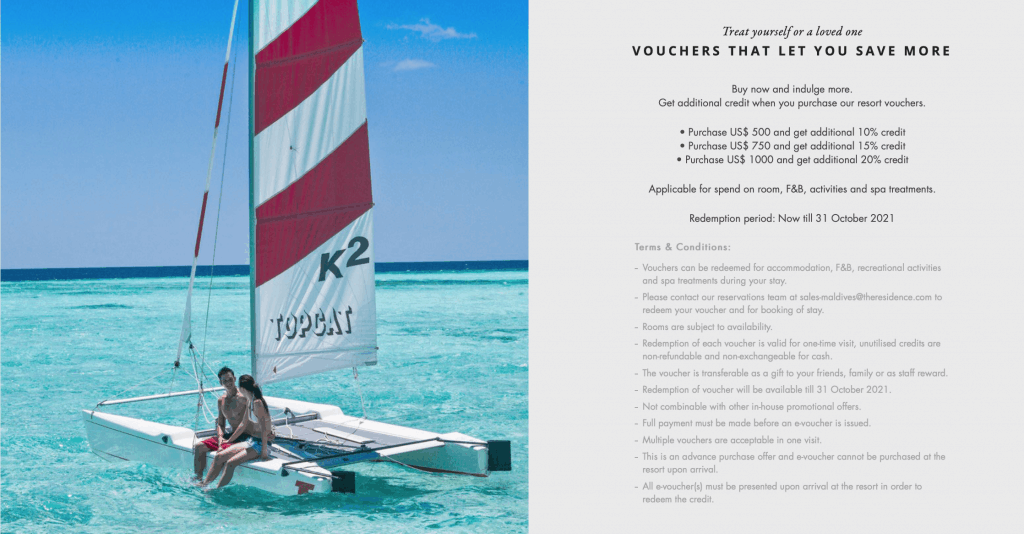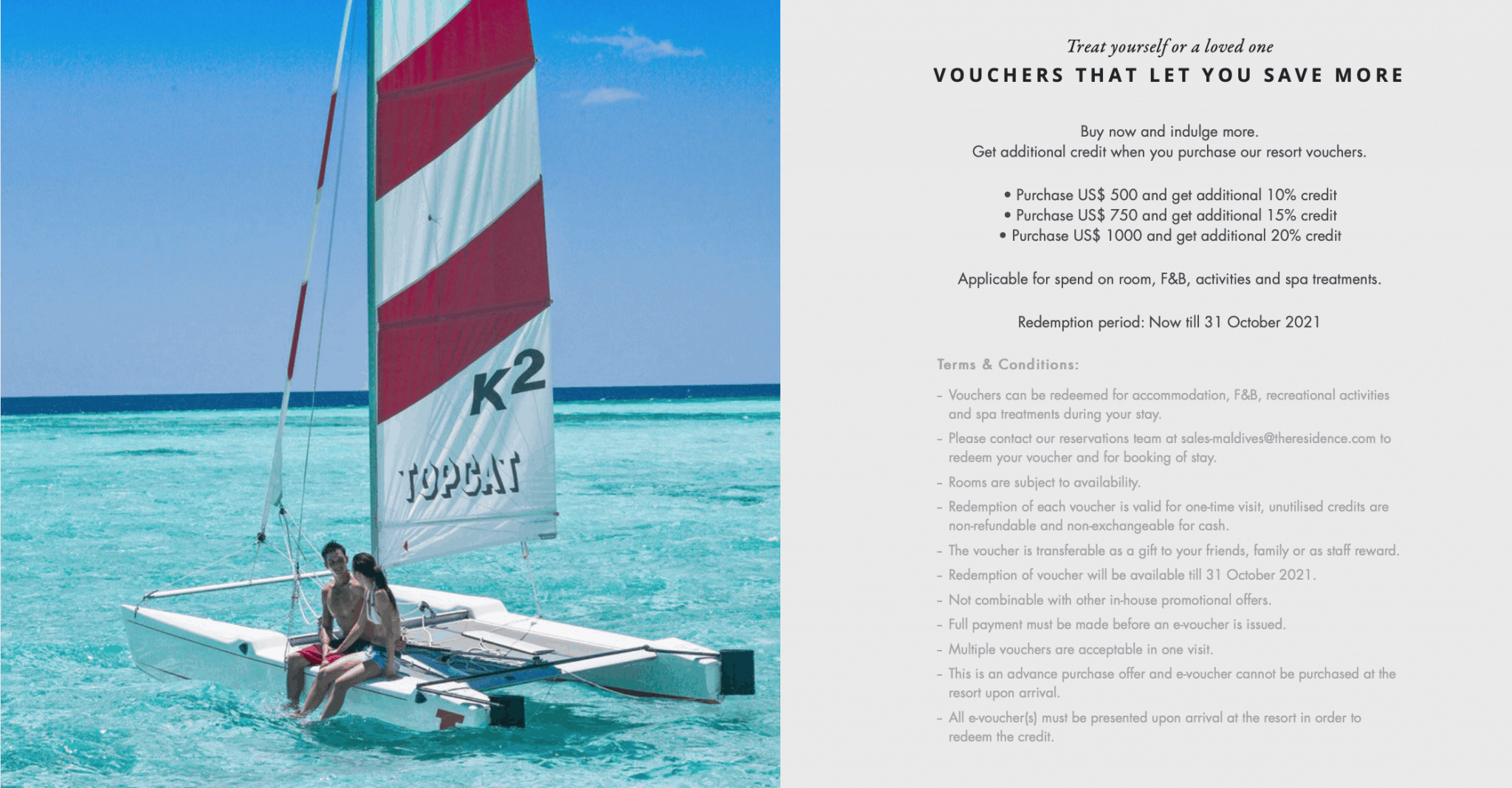 The Resident Maldives has also implemented prevention measures at both their resorts at Digurah and Falhumaafushi to safeguard guests and staff from the coronavirus.
The prevention measures include daily temperature screening for staff, hand sanitizer dispensers at all outlets, disinfection protocols, and many other measures that will eliminate the risk of infection.
WE CARE The safety and hygiene of our staff and guests are paramount to us. To ensure a peace of mind while enjoying our island paradise, learn the safety and hygiene precautions we are taking behind the scenes. For more information, visit: https://www.cenizaro.com/covid-19-update . . . . . #theresidencemaldives #theresidencemaldivesatfalhumaafushi #Falhumaafushi #SunnySideofLife #beautifulmaldives #visitmaldives #travellater #visitmaldiveslater #shadesofblue #whenareyouarriving #islandsummer #paradise #maldives #infinitypool #swimmingpools #maldivesislands #summervibes #stayathome #staysafe #travelfromhome #armchairtravel #virtualvacation #traveldreaming #adailydoseofsunshine

Posted by The Residence Maldives on Sunday, June 14, 2020