The desire to travel is becoming mandatory, for a change of scenery amid months of lockdowns and stay-at-home orders brought on by the coronavirus pandemic, and with several international borders reopening, it can be finally done. For all the travelers who have been waiting to travel to the picture-perfect archipelago, The Maldives, the country has reopened its international borders on July 15, 2020, and are welcoming travelers around the world.
Traveling to the Maldives
The Maldives has minimal requirements for travelers arriving to ensure easy access to the island nation. Travelers only require;
Mandatory to present a certificate of the negative PCR test result for COVID-19, (effective from 10th September 2020), with the sample taken 72 hours prior to departure to the Maldives, counting from the first port of embarkation en-route to the Maldives.

Prior confirmed booking in a registered tourist facility

Provide emergency contact information

Submit Traveler Health Declaration form online (

IMUGA form

), within 24hrs prior to your departure to the Maldives and attach the negative PCR test result with the form.
Passengers entering the Maldives under Tourist Visa, Business Visa, Special Visa, and ship crew arriving to sign-on are required to present the COVID-19 negative PCR test result. The PCR certificate should clearly show the name and address of the laboratory, the result, and the date of the sample taken.
However, the following categories of travelers are exempt from pre-arrival PCR test requirements;
Citizens of Maldives
Valid Employment Approval or work visa holders
Depend visa holders
Student visa holders
Marriage visa holders
Children below one year of age
Flight crew arriving on General Declaration
Among the above-mentioned categories of travelers, except flight crew arriving on General Declaration and children below one year of age traveling with families of tourists, are required to undergo mandatory home quarantine (in their place of residency or work) for 14 days.
The island nation provides a 30-day free on arrival visa to all the tourists with no quarantine. The government has also permitted "split stay" which allows tourists to visit multiple resorts during their stay in the Maldives. The request for approval of 'split stays' must be submitted to the Tourism Ministry two days prior to the traveling date.
For more information, please check out the Guidelines to restart the tourism
Many resorts have resumed operations and more resorts are completing their final preparations to reopen in the upcoming months. Each resort has implemented stringent hygiene and safety protocols according to the WHO and government guidelines. The majority of the resorts have implemented additional safety measures to ensure the safety of the travelers and their staff. Please visit your preferred resort website to get more information on their hygiene and safety protocols.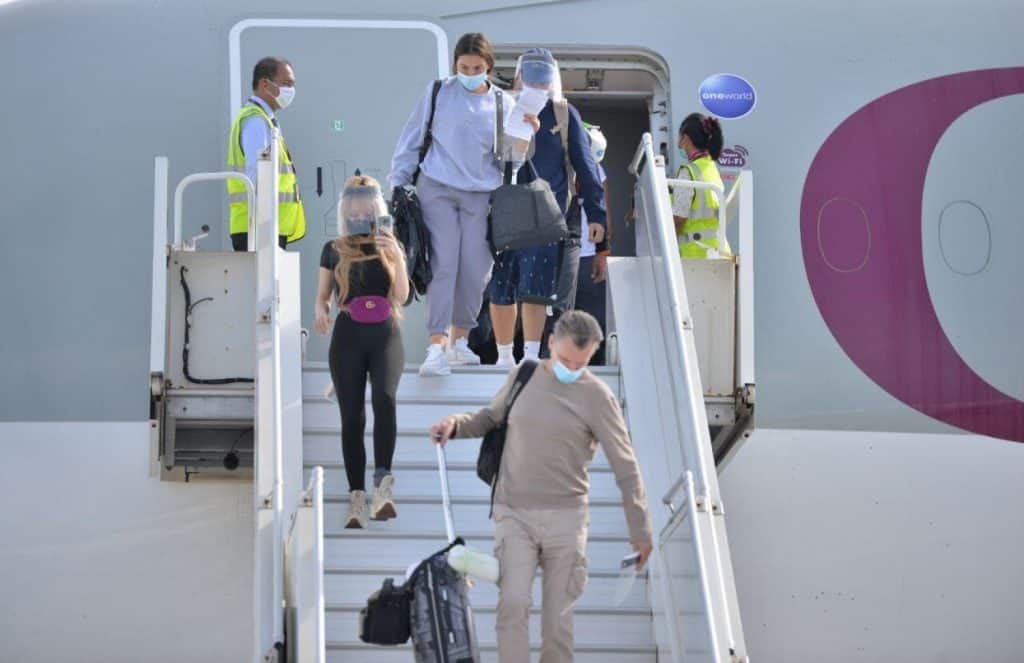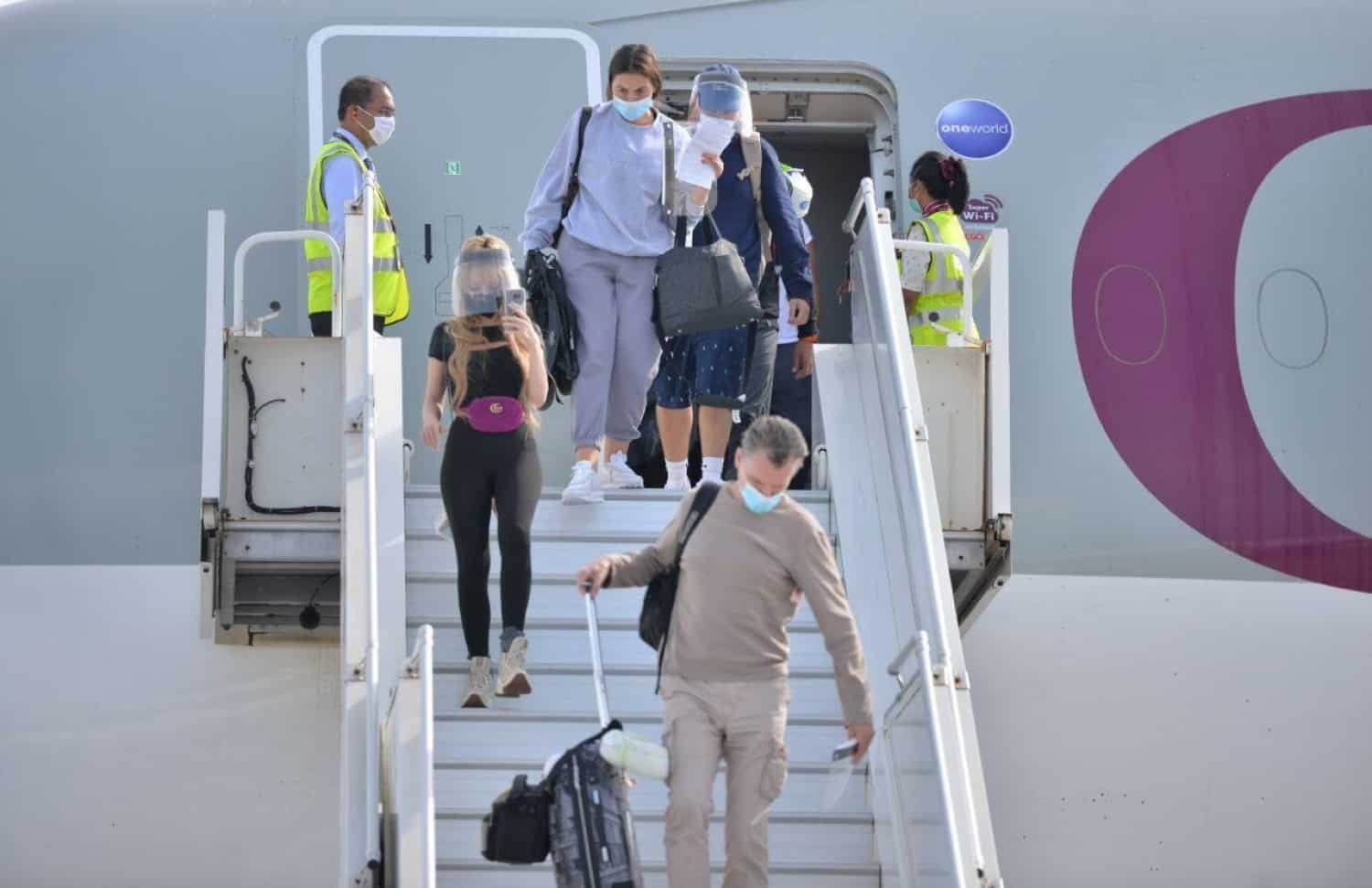 How to get to the Maldives
The recently introduced Air Travel bubble deal with India and Maldives has finally made it possible for Indian travelers to visit this beautiful cluster of islands. Emirates, Qatar, Turkish Airlines, Aeroflot Airline, Maldivian Airline,  Indigo Airlines, and Sri Lankan Airlines flights have resumed operations to Velana International Airport, Maldives. The Velana International Airport has taken all necessary measures to keep the arriving tourists safe. There are various social distancing enablers, hand sanitizers, and other safety precautions being followed at the premises of Velana International Airport to keep all passengers safe. 
Before leaving, you must also download the TraceEkee mobile application. Moreover, do not forget to wear your mask, and carry extra masks, sanitizers, and wipes before you leave for the trip! 
On Arrival
As you arrive at the Maldives, you will undergo a thermal screening at the airport and will be required to follow social distancing and wear masks at all times. You will also be asked to present your recent COVID-negative certificate.
There might also be a random collection of samples being taken by the government for health surveillance. The cost of these tests will be paid by the Maldivian government itself. 
If you happen to show any symptoms of COVID-19, you will be taken to a PCR testing area at the airport. If you're accompanied by a group, all the members of the group will be tested too. 
Until the results of the tests are received (which will be within 24 hours), you and the group will be transferred to a transit facility to stay. The costs of the tests and stay will have to be borne by you. 
If you test positive, you will have to stay at the facility for at least 14 days, or till you test negative- whichever comes first. If found negative, you will be released. Although, if you have the symptoms, you will be advised to not go in public areas and will be watched by the COVID-safety manager of your resort.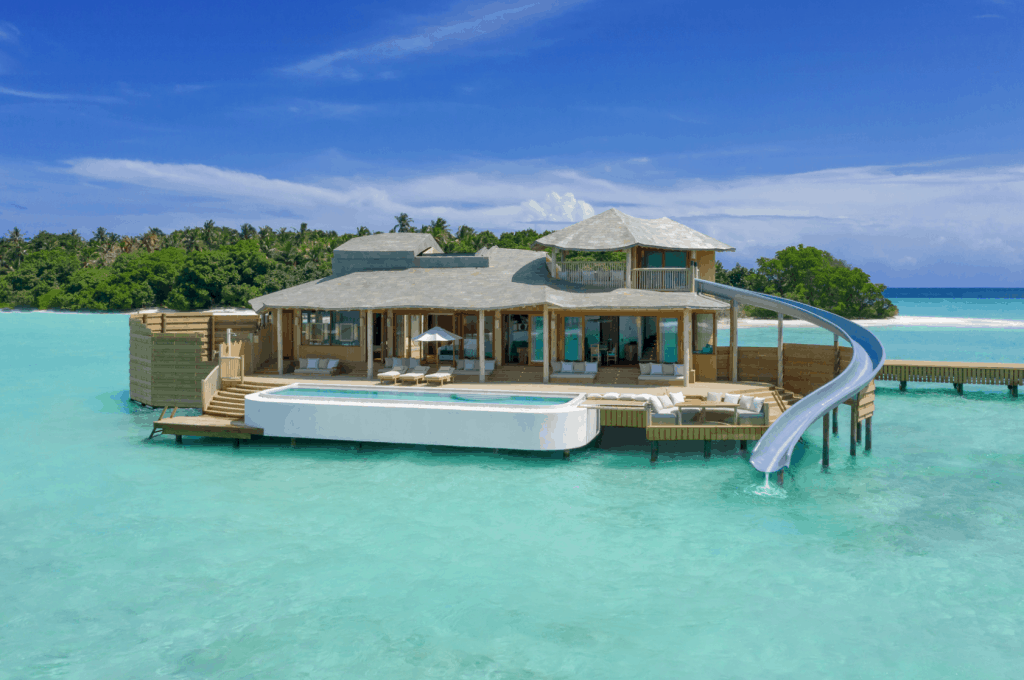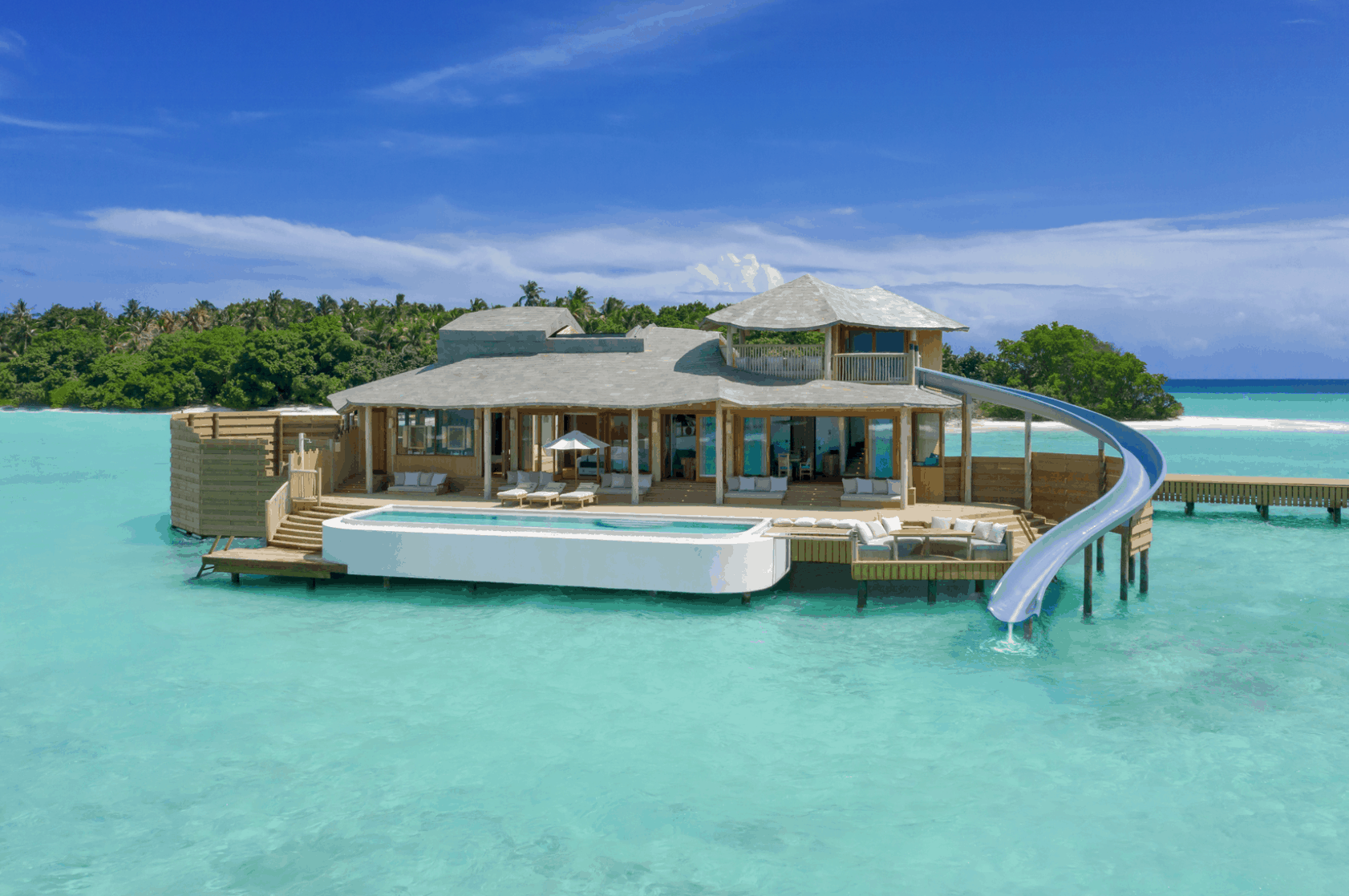 Departing  from the Maldives
Many airlines and countries require a PCR test before you board or enter the country. Tourists must check the immigration regulations of their destination country regarding the requirements of the PCR test result and inform the tourist establishment regarding the requirement. Pre-departure PCR screening for tourists has been established in different facilities. 
IGMH Pathway for Covid-19 testing on Departure: The government of Maldives has allocated a set number of slots per day for Covid-19 PCR testing of departure guests at IGMH. For tests carried out at IGMH, tourist facilities are required to book a testing slot prior to a minimum of 72 hours ahead of departure flight time and to submit the samples to the laboratory 48 hours ahead of departure.
Tourist screening is also available in designated labs, in which prices and testing capacity may vary between them. Designated labs include;
IGMH
Maldives Police Service
Kulhudhuffusi Regional Hospital
Addu Equatorial Hospital
N.Maafaru International Airport
ADK hospital
Tree Top Hospital
Hulhumale' testing hut for Liveaboard departures:  A testing hut is stationed near Hulhumale safari jetty area. This sampling booth is dedicated to tourists visiting the safari vessels who require pre-departure PCR testing results. Samplings are taken on a pre-booking basis and related costs are borne by NBAM. Tourist vessels must request a booking in advance and ensure samples are taken with sufficient time in advance for the results to be ready for tourist scheduled departure. Tourists vessels are requested to keep UTM kits available onboard
Tourist vessels can request for booking via email to [email protected] or phone +960 7970033
Tourist facilities with private laboratories: The government has permitted facilities with licensed private laboratories to take tourist and staff sampling according to the HPA and government safety guidelines. In that case, pre-departure PCR screening of the tourist will be done within their stayed facility. 
Commercial screening arrangements: tourist resorts are allowed to come to commercial arrangments with a licensed healthcare provider for sampling.  
Tourist facilities must ensure that tourists who require PCR test results for their outbound flight or destination are not taken to the airport for departure without any negative test rest with them.
For updates on the COVID-19 cases in the Maldives please visit https://covid19.health.gov.mv/en/