For the travelers who are anxious about COVID-19 or vacationing during a pandemic, look no further, Hideaway Beach Resort & Spa has got you covered – the multi award winning lux resort is now a COVID-Ready Gold certified property. This top ranking credential is not an easy feat to accomplish – closely monitored and administered by Hotel Resilient and verified by the Maldives own auditing company (NSURE), Hideaway had to meet a multitude number of standards, both global and local.
As the pandemic hit, the team of Hideaway Beach has made it their responsibility to research into combatting the pandemic and reducing its effects – some of the measures that have been taken are; the creation of coronavirus specific Standard Operating Procedures (SOPS), the introduction of COVID-19 Taskforce, and the recruiting of new staff specifically dedicated to COVID-19.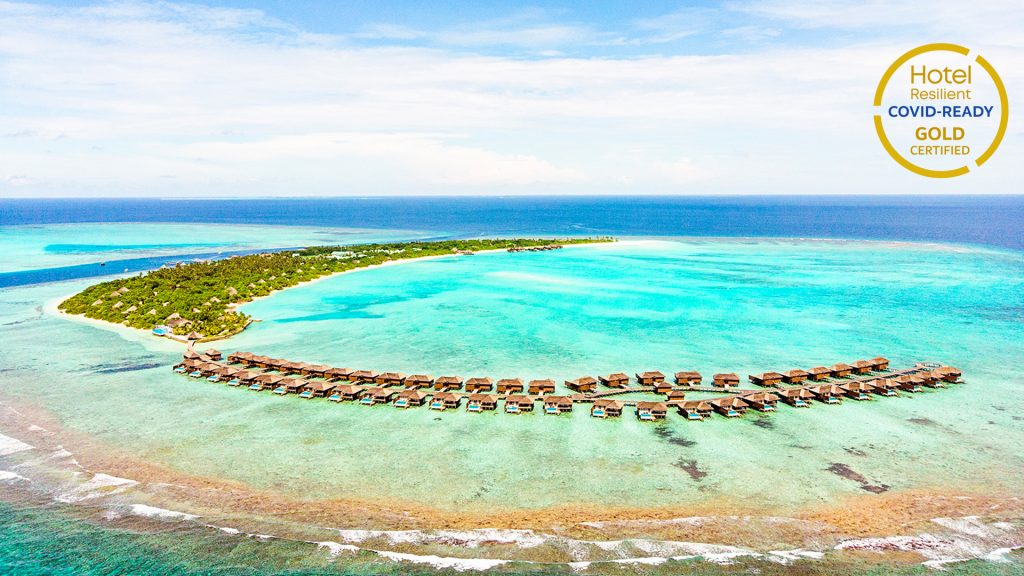 Furthermore, through their #strongertogether campaign and with the help of the Ministry of Tourism, and Kulhudhuffushi Regional Hospital and Dhidhoo Atoll Hospital, the resort opened up a vaccination center – accessible to all staff members who wished to get vaccinated. Currently, 94% of the team at Hideaway Resort Beach & Spa has received all two doses of the vaccine and are fully vaccinated against COVID-19
"I would like to sincerely express my gratitude for the COVID-READY GOLD Certification and the amazing work accomplished by our team. More than ever, our priority is still unchanged and the health and safety of our guests and team members is our utmost priority", says Resident Manager Christophe Adam.
The Best Luxury Hideaway Resort in the Maldives is home to a highly dedicated team which ensures their guests safety, backed by the Hotel Resilient's Gold Certification and coupled with the unique geographical deposition of the Maldives- it is the perfect, safe tropical destination for tourists to relax at ease without any worries during the pandemic.