Due to unforeseeable changes, challenges and with the requests from our partnering organisations, we would like to officially announce that we have now changed the dates for IMTM 2021, set to be held virtually on IMTMAir Platform. International Maldives Travel Market (IMTM) 2021 will now be held from the 26th to 28th of October 2021 (3 days). It is our privilege to announce the newly improved IMTM Air platform based on the feedback given by the buyers, sellers, and partners of IMTM 2020. IMTM strives to ensure our platform enables efficient, low-cost, and the creation of new, richer customer experiences and we hope to bring the same when the participants subscribe for the online travel and trade fair.
Covid continues to wreck havoc on the event industry even though there is an appetite for physical events. The Covid-19 pandemic has reduced the meetings, incentives, conferences and exhibitions space, with online and hybrid events enjoying mixed success across industries. Many renown event organisers are trying to bounce back from Covid battering and pull off major events while much of the world is still in the grip of Covid-19. IMTM is firm on the decision to have IMTM 2021 virtually on IMTMAir platform and we remain hopeful to organise and execute IMTM 2022 as a hybrid or physical event here in the Maldives.
According to UFI, the Global Association of the Exhibition Industry, by March 2020 the industry had already lost $16.5bn. In a survey at that time conducted by EventMB, 90% of event professionals reported that some or most of their business had disappeared, 2.75% were left unemployed and only 5% were minimally impacted. By November 2020, 52% of event professionals said they had lost income as a result of the pandemic, while 11% had been furloughed and 10% laid off, EventMB found.
Technology has been the only viable solution to overcoming the constraints caused by the pandemic. Similarly, with the rise in COVID19 pandemic, travel restrictions, and communication challenges IMTM was compelled to design our own online conferencing platform developed locally and in-house. This has allowed IMTM to be the only private sector entity to recreate the physical setting of a trade fair to be held virtually.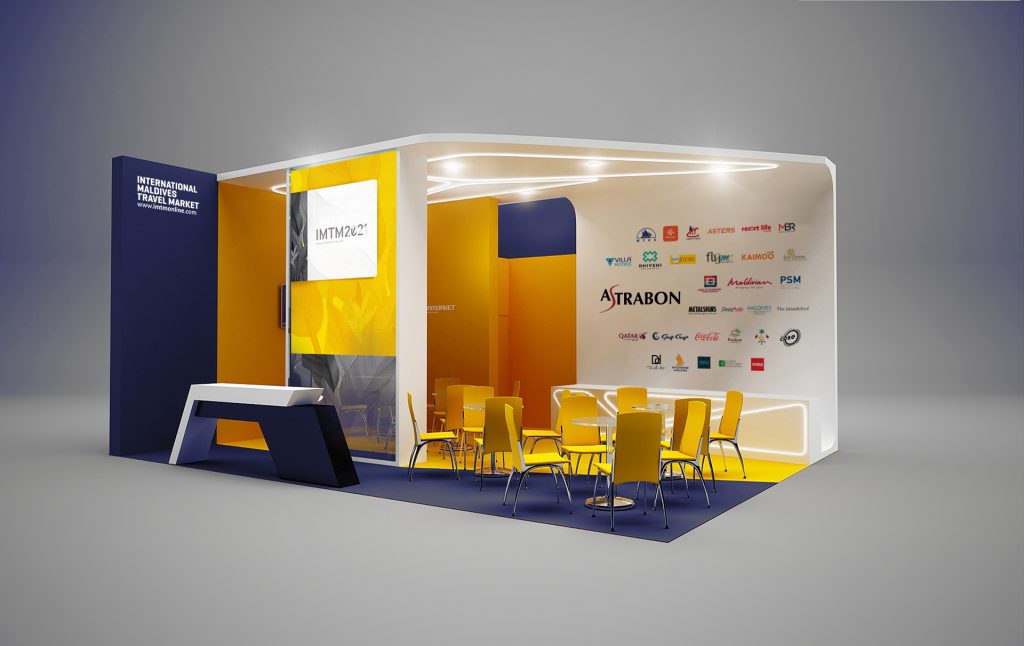 IMTM is a national developer, facilitator, contributor, and planner to the development of MICE tourism, and we believe that by coming together during these trying times, the doors will open to new opportunities and growth. Similar to last year, IMTM 2021's main objective is to equip stakeholders with a tool to Reconnect, Revive, and Grow through mutuality. Most importantly, industry stakeholders play a pivotal role to sustain the efforts from the private sector. Especially at a time when the community is looking for direction and initiatives such as ours, with collaborating partners and support by the government. Equally, it has been our honor to be part of the industry development team by bringing initiatives over the last three years, which have made a difference to promote the government efforts and being a medium to channel positive progressive news to the local island communities.
International Maldives Travel Market (IMTM) 2021, is a B2B travel and trade fair that brings together international buyers (Tour Operators, Travel Agents, Destination Management Companies, and PR Companies) from around the world to liaise with the local accommodation providers (Resorts, Hotels, Guesthouses, Liveaboards, Dive Centers, Local Tour Operators, and Travel Agents) of the Maldives.