On the occasion of World Wellness Weekend, JEN Maldives Malè by Shangri-La is has hosted the first of its kind Fitness Fest in the Maldives. The Fitness Fest will be held annually. 
JEN'S FITNESS FEST 2021 was held at Usfasgandhu (Helipad ground) on September 18 from 4:00 p.m. to 6:00 p.m. The event was held successfully in collaboration with local partners and leading fitness professionals and clubs in the Maldives showcasing local talent and different styles of workout and fitness opportunities that are available for the residents of Male city. his year's partners are Elite, Heat and Glow Fitness, supported by Bon Aqua as the beverage partner. The event partner was Hub Events and media was represented by Adhadhu online news channel.
The event was held in the open-air prime spot of Usfasgandu, with free entrance open to the public, to allow people to experience the workouts. Elite Fitness showcased multidisciplinary workout options of group fitness trends such as Les Mills Body Attack, Body Pump, Strong Nation, Pound Fitness, Zumba workouts and more. Many of JEN team members and the public joined to experience the activities.  The event  also included a stand-alone pop-up food outlet from JEN's Kitchen 'on the go'  with a healthy range of beverages and sandwich options for the public.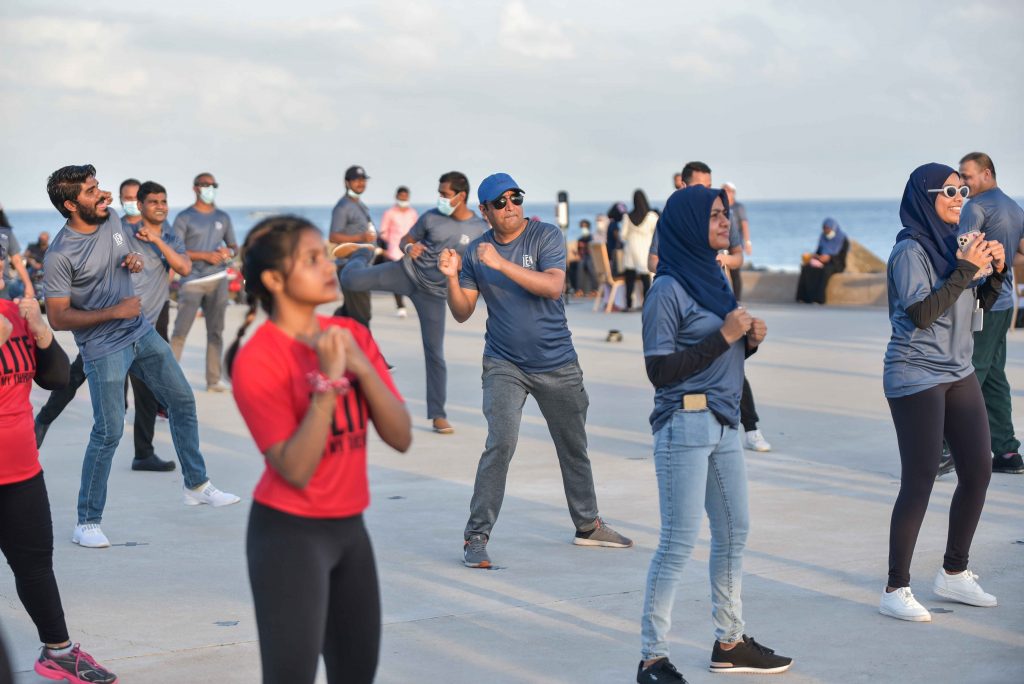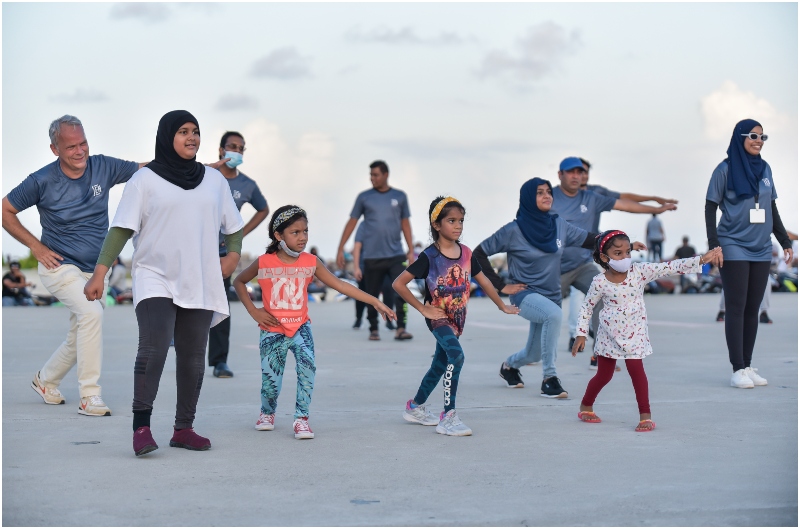 Furthermore, a raffle draw was done with enticing fitness prizes given away to participants during the event which included 6 month personal training membership from Heat Health and Fitness, a 1 month group fitness membership from Glowfit, 3 months group fitness membership from Elite fitness, 1 month gym membership from JEN Maldives Male' by Shangri-La , a Chill and Relax pool package for 2 persons at JEN Maldives Male' by Shangri-La and a 2 nights 3 days stay at JEN Singapore Tanglin by Shangri-La.  
The General Manager Mr Brice Lunot said, "The wellness tourism industry has been growing steadily over the last few years, and this is one of the many projects we have in the pipe line to expand on this year to work with the local community and help to build a wellness trend around tourism while paving a free platform for the people of Male' city to experience fitness first hand." 
About Shangri-La Group
Shangri-La Group is one of the world's premier developers, owners and managers of hotel and investment properties which comprises office buildings, commercial real estate and serviced apartments/residences. The Group's other principal activities include hotel management services as well as property development for sale. It currently owns and/or manages over 100 hotels globally in 76 destinations under the Shangri-La, Kerry, JEN and Traders brands. Prominently positioned in Asia, the Group has a substantial pipeline of upcoming hotel and mixed-use development projects in Australia, Bahrain, Mainland China, Cambodia, Indonesia and Saudi Arabia. For more information, please visit shangri-la.com