Male', Maldives, 28th April 2022 – Maldives Marketing and Public Relations Corporation (MMPRC / Visit Maldives) and industry partners concluded the WTM LATAM event with a series of successful meetings, networking sessions, and over 1,500 visitors to the Maldives' Stand. The event was held from 5 to 7 April, in São Paulo, Brazil.
WTM Latin America is one of Latin America's major B2B travel and tourism events, offering excellent business opportunities, return on investment and access to relevant and qualified travel and tourism industry buyers, influencers, and professionals. More than 565 exhibitors from 40 countries took part in this year's three-day event.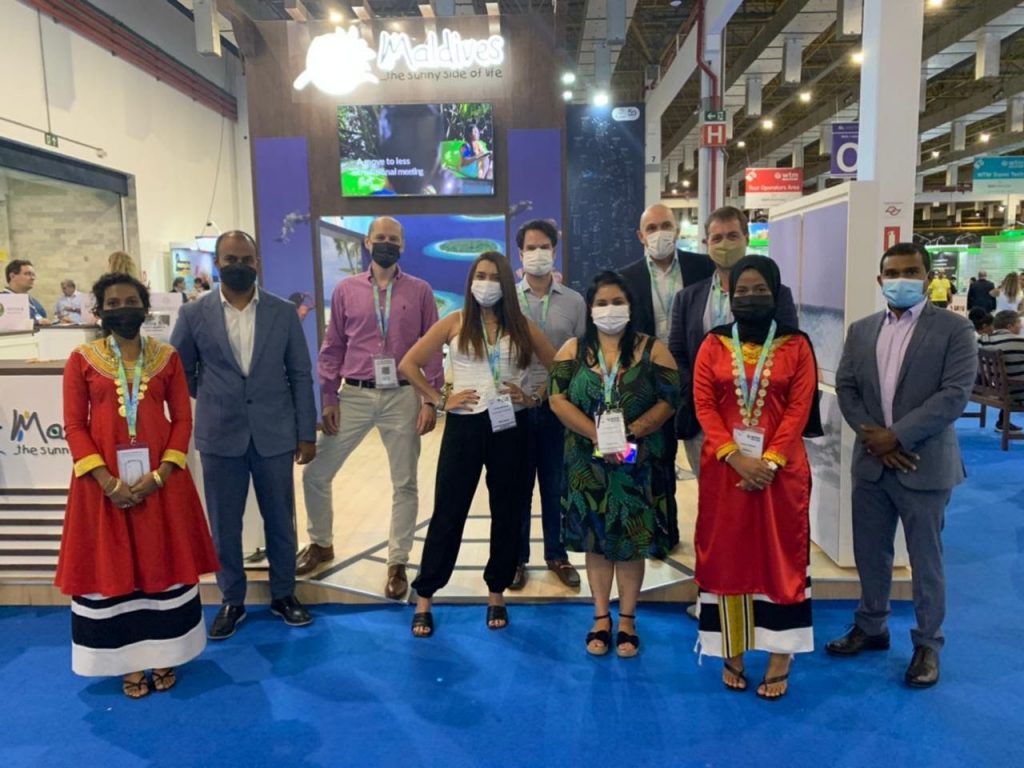 MMPRC took part in the activity along with 11 industry partners from the Maldives, namely Kuda Villingili Resort Maldives; Resort Life Travel; Patina Maldives; Sun Siyam Resorts; Travel Connection Maldives; Intour Maldives; Sheraton Maldives Fullmoon Resort & Spa; Reollo Travel; Lily Hotels; Constance Moofushi Resort Maldives; and Lets Go Maldives. During the event, over 1,500 unique visitors stopped by the Maldives' stand to discuss and observe information about the Maldives as a holiday destination. Additionally, 25 meetings were held between Maldivian officials and the Latin American travel trade and global travel professionals. WTM Latin America organizers also noted that the first two days of the fair saw over 10,725 visitors attending the event this year which is an 8.7% growth by comparison with 2019.
MMPRC participated in WTM Latin America to market the island nation as the ultimate vacation destination, providing safety and unique experiences for tourists from Latin America. Throughout this event, MMPRC and industry partners showcased the unique geography of our scattered islands, which facilitates natural social distancing for vacationers. The MMPRC also got the opportunity to market the nation's tourism products – resorts, hotels, guesthouses and liveaboards, and the Covid-19 measures in place in these facilities for the safety and security of holidaymakers in the Maldives. During the event, MMPRC also held a raffle amongst visitors to the Maldives' Stand, through which a lucky winner won a free holiday to the Maldives, sponsored by Constance Moofushi Resort Maldives.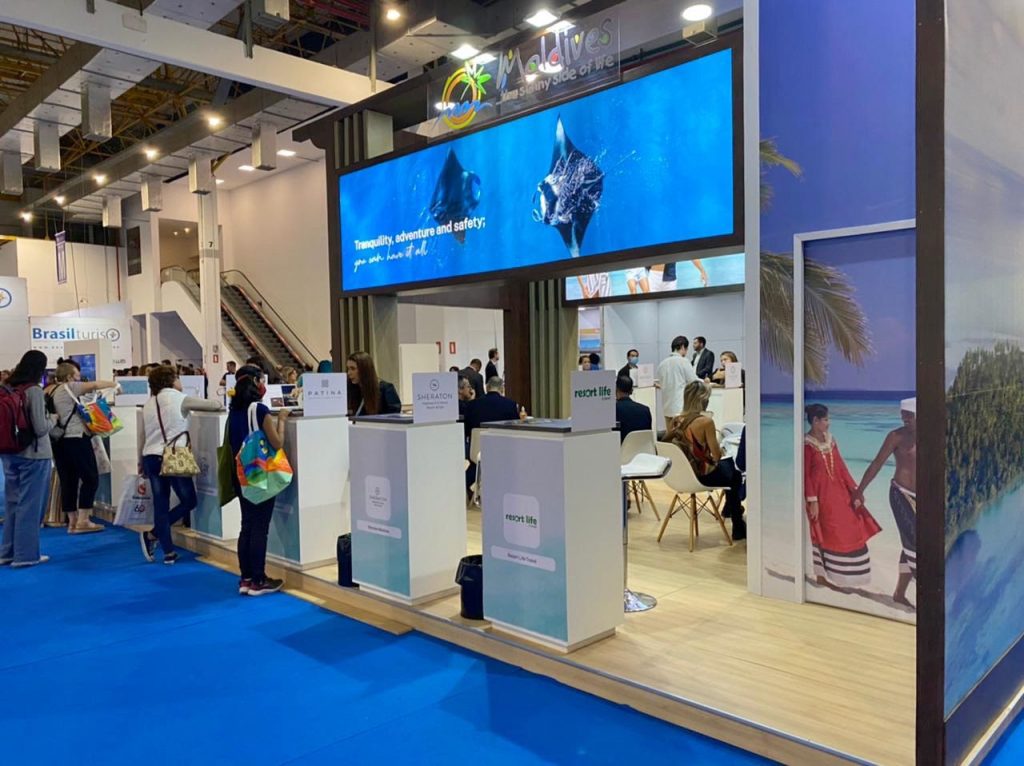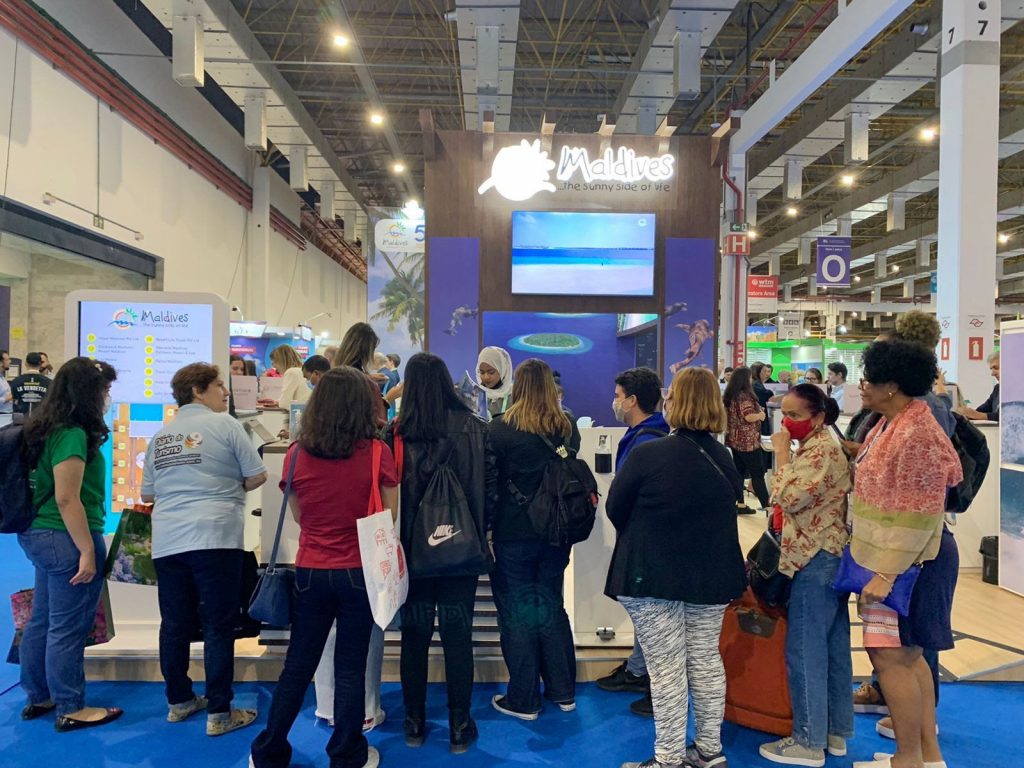 According to MMPRC, their participation in WTM Latin America was a part of their marketing strategy for the Latin American market. This marketing strategy focuses on increasing arrivals from the market through dedicated campaigns on social and digital media platforms, and through participation and marketing of the destination in prominent fairs and exhibitions held in this market. Countries belonging to Latin America, notably countries such as Brazil which brought 4,130 arrivals by the end of February, are important markets for the Maldives.