Male', Maldives, 4th May 2022 – MMPRC is taking part in AdventureELEVATE 2022 to promote the Maldives, the World's Leading Destination, in the US market. MMPRC works to maintain, strengthen, and increase destination awareness and presence in the US market during this 3-day event.
Hosted by Adventure Travel Trade Association (ATTA), the event takes place from 3 May to 5 May in Oregon, United States. During this intensive educational and networking conference, MMPRC will have the opportunity to participate in collaborative learning, ideate innovative solutions, and take part in conversations on how to change the world for the better through travel. The 2022 theme, 'shine', highlights the event is bound to be illuminating with its thought-leading educational sessions and creative networking opportunities.
According to MMPRC, they will market the Maldives as a safe haven for travelers and emphasise the safety provided by the unique geography of the scattered islands. The Maldives' tourism products (resorts, guesthouses, liveaboards, hotels) and uniquely-Maldivian experiences will also be promoted to the travel trade community. MMPRC aims to shed light on the diverse segments of the local tourism industry and the thrilling side of life on the island nation. They will also outline experiences such as waters ports that make the Maldives exciting for adventure enthusiasts. MMPRC hopes to show the world that the Maldives tourism industry goes beyond just luxury – that the nation is on the path to making the tourism industry sustainable and community-inclusive.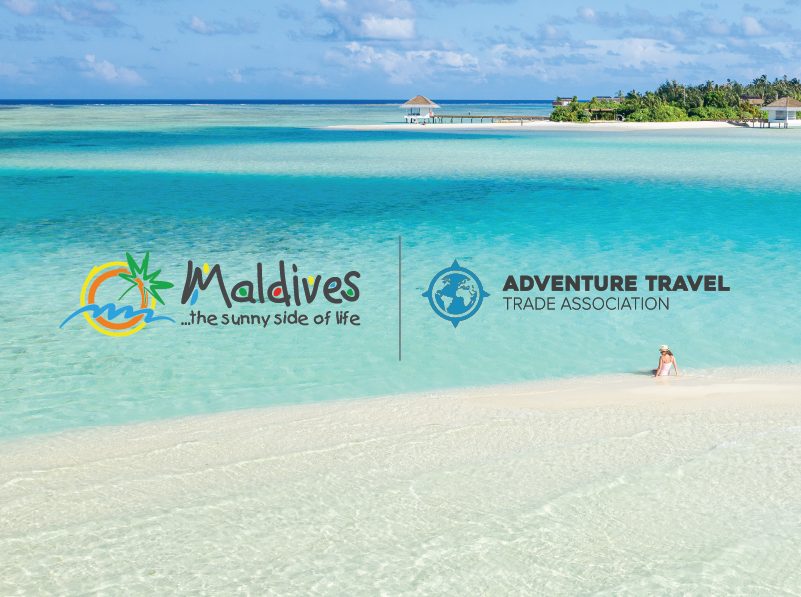 Through their participation in this event, MMPRC aims to establish the Maldives as the top-of-the-mind destination for tourists across the US market. These events will assist the Maldives in its goals of achieving pre-pandemic arrival numbers and increasing overall arrival numbers from the region.
The US was a significant source market to the Maldives last year with an arrival figure of 55,760 travelers As of 20th April 2022, the Maldives has welcomed 521,019 travelers in total, out of which 24,171 travelers are from the US, placing the market as the 6th largest market to Maldives this year. Crossing over half a million travelers already in 2022 is indicative of the success and achievements of the Maldives tourism industry.