Male', Maldives, 16th May 2022 – MMPRC marketed the Maldives' luxury tourism experiences at the most exclusive luxury travel trade show held in the Middle East, International Luxury Travel Market (ILTM) Arabia. The event was held on 10 and 11 May, on the sidelines of ATM 2022 at Dubai International Convention and Exhibition Center – also known as the Dubai World Trade Center.
ILTM took place in a specified zone within ATM 2022 and is an essential sales and marketing opportunity for travel specialists. The show consisted of highly curated meetings between the most exclusive and sought-after travel designers and the world's finest hospitality brands. This was a great opportunity for various parties in the travel trade industry such as agents and advisors working to cater for the luxury market to come together to create meaningful partnerships. This show specifically targeted the ultra-rich Middle Eastern markets such as Bahrain and Yemen.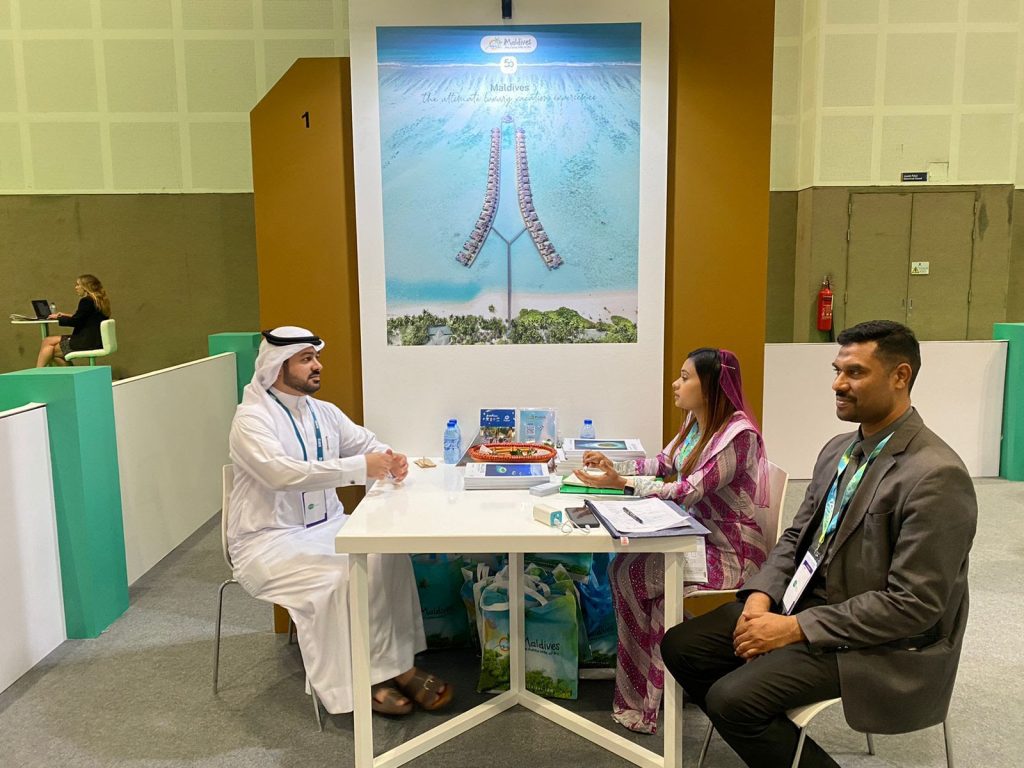 MMPRC showcased the ultimate luxury vacation experiences available in the World's Leading Destination, the Maldives, at this show and reconnected with travel trade members from the Middle East and beyond. Events such as this allow the MMPRC to promote the various luxury tourism products and services available in the Maldives, and the unique experiences it offers to travelers. They highlighted the stunning geography of the scattered islands, the one-island-one-resort concept which provides ultimate safety, security and privacy and the secluded and luxurious liveaboard experiences.