Male', Maldives, 24th May 2022 – Astrabon is proud to officially announce the launching of its first-ever Astrabon Expo 2022. A one-of-a-kind initiative, Astrabon Expo is a product trade exhibition that provides a 360-degree view of resort supplies and F&B products and offers the entire industry a unique networking platform for both B2B and B2C industry members. As its impressive flagship event, Astrabon Expo aspires to become the largest and the most prestigious hospitality trade event in the Maldives. 
Astrabon Expo is a unique annual trade event that exclusively exhibits products from Astrabon's excellent collection of well-known international brands. A wide range of products will be showcased, including high-class finery in kitchenware, F&B related accessories, laundry equipment and household appliances. This event aims to become the ultimate platform for thousands of hospitality professionals to reach key buyers.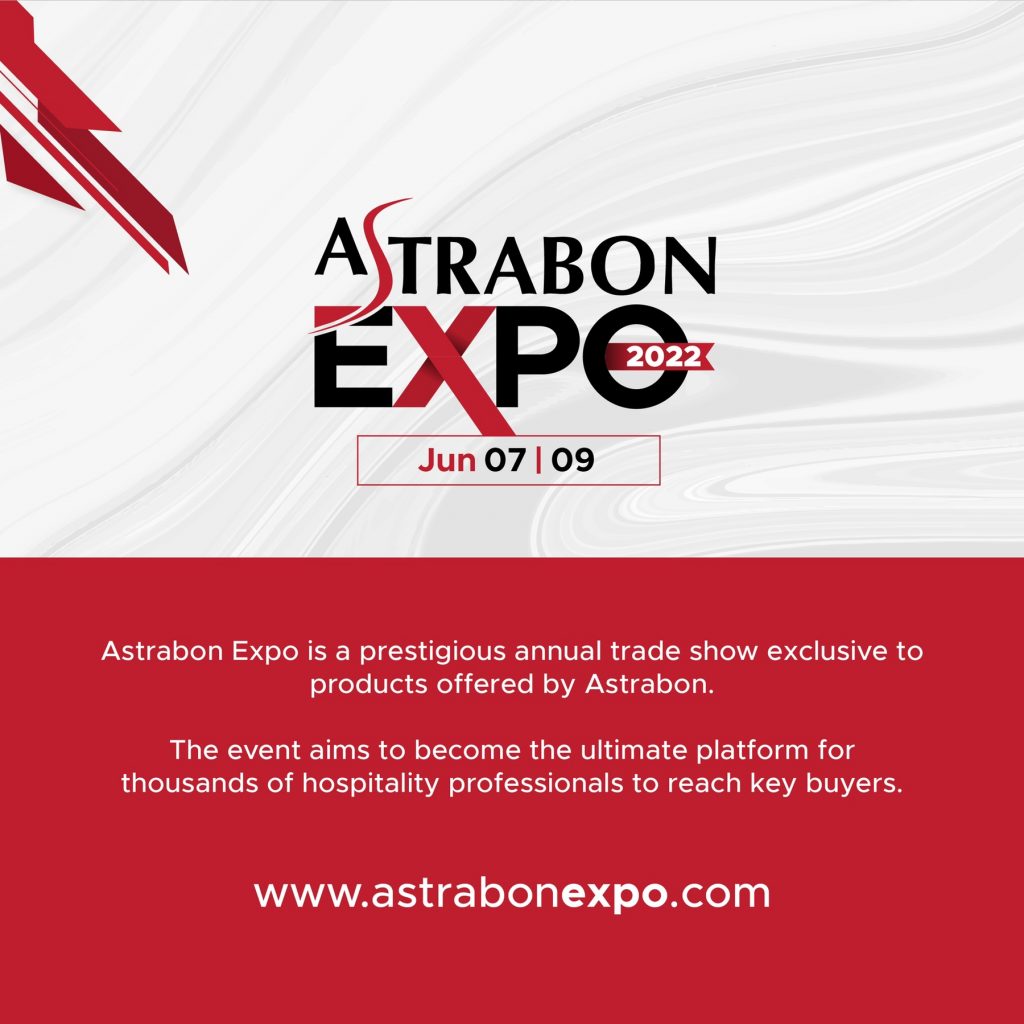 This year's 3-day Astrabon Expo will be organised by IMTM Pvt. Ltd. on behalf of Astrabon. The Expo will be held on the 7th, 8th and 9th of June 2022 at Manhattan Business Hotel, Falhumathee Magu, Male', Maldives. The details are as follows:
Day 1: 7th June 2022, Tuesday from 10:00 am to 05:00 pm
Day 2: 8th June 2022, Wednesday from 10:00 am to 05:00 pm
Day 3: 9th June 2022 Thursday from 10:00 am to 03:00 pm
Mr. Yoosuf Riffath, CEO of Astrabon, commented, "We would be greatly honoured by your presence at Astrabon Expo. With 10 to 15 suppliers showcasing their products at our first Expo, and many more international brands available from Astrabon, this is a must-visit event for all customers and clients. We look forward to welcoming you at Astrabon Expo 2022."
Astrabon Expo 2022 will pave the way in reshaping and redefining the region's rapidly growing resort supplier industry. Astrabon invites all its customers and partners to attend this exhibition and join them towards a better future.